Fun Things to do This Weekend 11/5/17
From a fun run for a good cause to dancing with bananas, there's no reason to be bored this weekend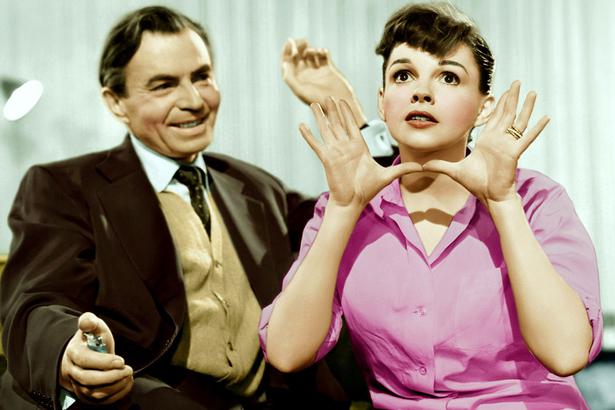 Thursday May 11, 2017
1. New Zealand International Film Festival Autumn Programme
The New Zealand International Film Festival's autumn programme is underway in Auckland, Wellington, Christchurch and Dunedin, a taste of what's to come for the main event in late July/early August. A few highlights at The Civic this weekend are the classic Judy Garland and James Mason film, A Star is Born, French hand-drawn animation film The King and the Mockingbird, Woody Allen's Manhattan, and documentary Woodstock: Three Days of Peace and Music. Visit Nziff.co.nz for the full lineup
2. Game of Rhones
For a wine festival with a difference — in a unique venue — head along to Game of Rhones at St-Matthew-in-the-City on Saturday to taste wines made from the grape varieties of France's Rhone Valley. The event has taken its Game of Thrones theme to the extreme (the hashtag is #wineiscoming) and has dubbed itself the "Comic-Con of wine festivals", with ye olde dress-ups and lots of talk of battles between countries, regions and producers.
There will be more than 100 wines to taste — mostly grenache, shiraz and mourvedre — from the likes of Man O' War, Craggy Range and Elephant Hill, and food for sale from Toastie Bros. The event moves to Wellington next weekend.
• 187 Federal St, Auckland Central, Saturday May 13, 1-6pm. Tickets from $65 at Gameofrhones.com
3. Cycle Chic
If you are a passionate cyclist, one event you should definitely be at this Sunday is Cycle Chic, a 90-minute collection of short films "helping to inspire, encourage and celebrate women who love to bike". The evening is a spin-off from the Big Bike Film Night bicycle-themed short-film festival that travels the country, and tells the stories of women such as Amanda Ngabirano, who has campaigned to make Uganda more bicycle-friendly. See the trailer for her film, Cycologic.
• Academy Cinema, 44 Lorne St, Auckland Central, Sunday May 14, 6pm. Tickets $20 either on the door or buy online here. Tickets bought online go in the draw to win a range of prizes.
4. Till Death Us Do Part: Fifty Years of Vintage Wedding Style 
Be inspired by wedding gowns of the past at Till Death Us Do Part: Fifty Years of Vintage Wedding Style, opening this Sunday at Auckland's historic Highwic house. Presented by Glory Days and curated by the magazine's creative director, Rose Jackson, the exhibition will showcase more than 20 gorgeous gowns from the 1930s to the 70s, the bridal fashion revealing changes in societal attitudes towards marriage.
On until June 30, there will also be a range of talks, presentations and events alongside the exhibition each Sunday (find details at Glorydaysmagazine.com). To mark the exhibition launch, there will also be a special Mother's Day High Tea on Sunday.
• Highwic – Mortimer Pass, Newmarket, from May 14 to June 30. Entry from $8. 

5. Lux Light Festival
Wellington's waterfront, laneways and inner-city streets will be ablaze with colourful lights for the next few days as the annual Lux Light Festival takes over town. The event is split into precincts using areas including Frank Kitts park, Civic Square and Lower Cuba St, and local businesses are also getting involved in the event — look out for the vibrant window display at Topshop Topman on Lambton Quay. 
• Wellington Central, Friday May 12-21, visit Lux.org.nz
6. Fair Trade Festival 
Okay, this sounds like a wild and crazy thing to do this weekend — put on your dancing shoes and head along to the inaugural Fair Trade Festival at Albert Park on Saturday where there will be an attempt to break the Guinness World Record for the most people dancing with bananas. Held to mark World Fair Trade Day, there'll also fair trade products for sale, food, entertainment and more. Dress up for the world record attempt and be in to win a prize.
• Albert Park, Saturday May 13, 12-3pm. Visit Fairtradefestivalnz.com
7. Mother's Day Fun Run/Walk
Bond with Mum for a good cause on Sunday — and get some exercise at the same time — at the 5km Jennian Homes Mother's Day Fun Run/Walk taking place at various locations around the country. Heart disease claims the lives of more than 3000 women each year and the event, held in conjunction with the Heart Foundation, aims to promote education about the illness. All participants will take home a T-shirt designed by Dick Frizzell and there are lots of prizes up for grabs.
• Sunday May 14, for tickets ($20) and more information including times and locations, visit Jennianmothersday.com
Share this:
More Culture & Travel / Going Out