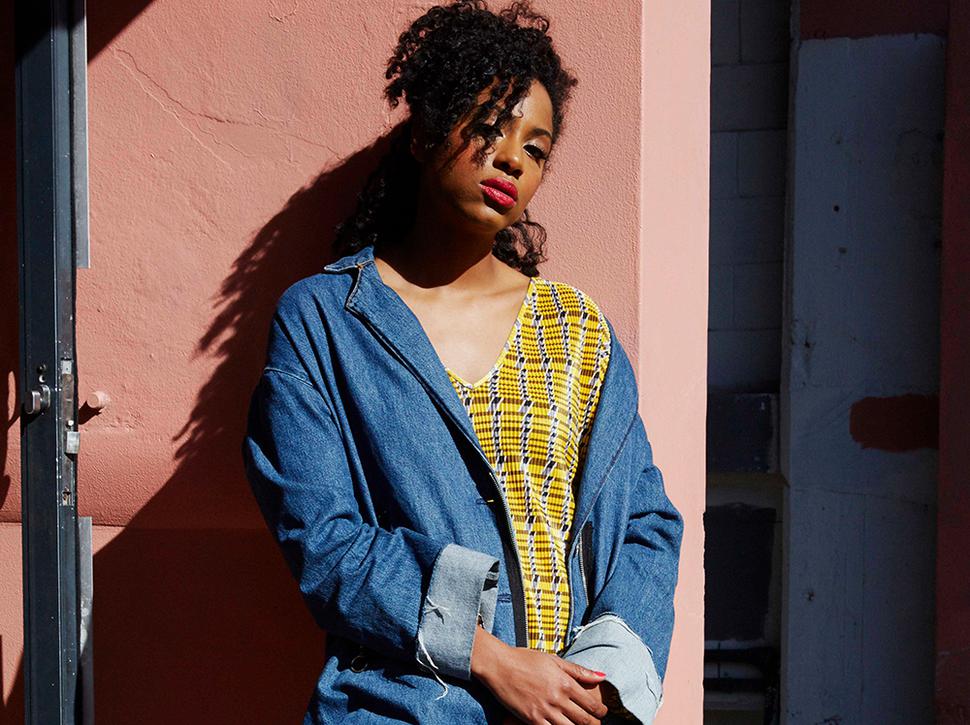 Fun Things To Do This Weekend 11/10/18
Have your whiskey served with a hot line-up of entertainment at tonight's anticipated Chivas Club, and don't miss all the art, shows and sales this weekend
Thursday Oct. 11, 2018
Chivas Club at Galatos
The anticipated entertainment line-up for tonight's whiskey pop-up speakeasy Chivas Club has been announced so you better get in quick to secure last-minute tickets or arrive in time for door sales at 7pm. LA-based New Zealand music producer and DJ Soraya La Pread and LA-based Azul (the pair are currently recording a new album together) will take one of two stages set up in Galatos. You'll also catch sets from Heads Garage, The Hipstamatics, Lewis McCallum and Dillon Riesterer Jazz Trio. Roaming contortionist Elly Bisson and The Bradas Dance Crew will provide entertainment too. 
Chivas Regal Whisky Cocktails will be crafted by leading mixologist Jonny Cresswell with something for every whisky connoisseur (or newbie). Try a twist on the traditional Red Hook Style called 'Highland Grapple' which uses tropical vermouth, Maraschino liqueur and Chivas 12, or a modern version of the Japanese Highball 'Broomhill Highball' using Chivas Mizunara, Champagne cordial and Burlesque Bitters. The full Chivas range will also be available and the pop-up will be the first location to try out the newest addition to the range, Chivas XV. 
When: Thursday October 11    Where: 17 Galatos St, Newton   Tickets: $55 for two cocktails, plus food and entertainment. Book at iTicket.co.nz or on the door from 7pm
Lontalius and October at Anthology K Road
The Wellington producer (real name Eddie Johnson) who's now based in LA will return for a one-off gig this Friday with special guest October. 
When: Friday October 12, from 9pm   Where: 375 Karangahape Rd, Newton   Tickets: Undertheradar.co.nz
Service Denim Ponsonby Sample Sale
Attention denim lovers! Service Denim Store in Ponsonby will hold their big sample sale this weekend with all samples $30 each or two for $50. There's also the chance to win one of five store vouchers, visit  @servicedenimstore for more information. 
When: Friday October 12  When: 12th October - Sunday 14th October   Where: 208 Ponsonby Rd, Ponsonby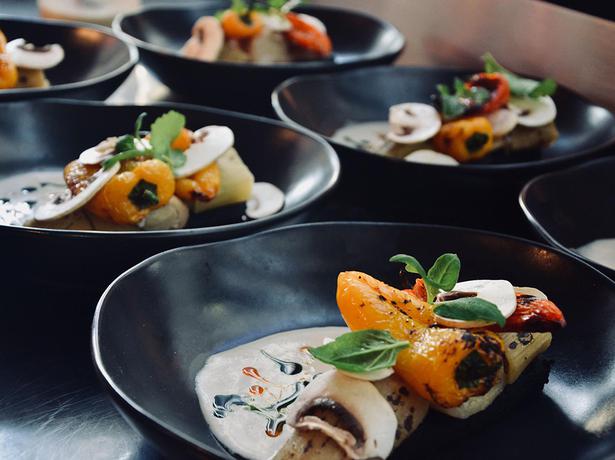 Vege and wine lovers will be satisfied with a special lunch at Gypsy Caravan this weekend. Photo / Suppled

Vegan Winemakers Lunch at Gypsy Caravan
Ponsonby's Gypsy Caravan is known for turning the humble vege into the most delicious of dishes and this weekend you can book in for a special menu vegan lunch featuring their best plant-based dishes. Even better, it will be matched with wine from Carrick Winery and its organic and biodynamic winegrower Francis Hutt will be host the event, taking diners through his history on the vineyards. 
When: Saturday October 13, 1pm-4pm   Where: 130 Ponsonby Rd, Ponsonby  Tickets: $65 each 09 360 4075 hello@gypsycaravan.co.nz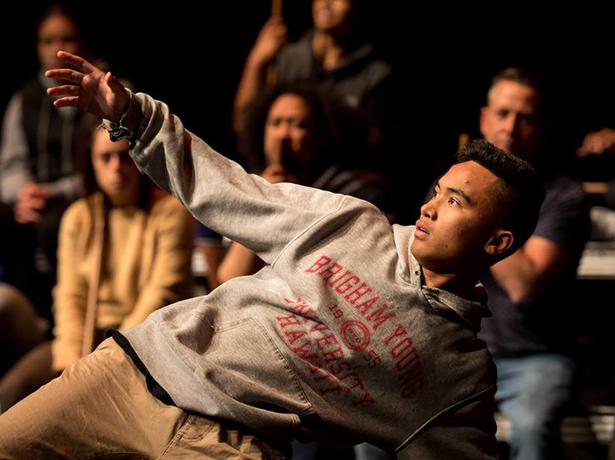 Sit back to a transformative piece of ensemble movement at The Basement. Photo / Supplied

Manawa Ora: Invisible Threads at The Basement
Now in its sixth year running, this showcase of group movement, music and monologue created by local teens and teaching artists is one not to miss. The works explore the threads of self-discovery and connection to the community.
When: Friday October 12, 6:30pm– 8pm    Where: Lower Greys Ave   Tickets: $25 at Iticket.co.nz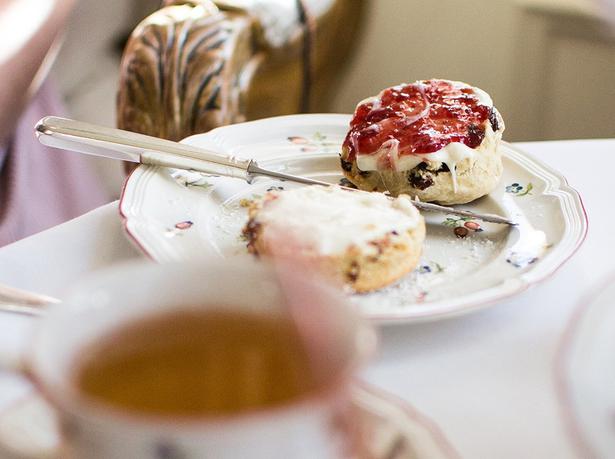 People of Pah Homestead Tour & Heritage Morning Tea
Discover the heritage of the magnificent Pah Homestead in this rare opportunity to join the Auckland Council Principal Heritage Advisor, George Farrant as he shares insights into the historic site and its intriguing past residents. Get to visit the turret with 360 views of the city, followed by a special heritage-themed morning tea from Homestead Eatery. 
When: Saturday October 13, 10:30am-12pm   Where: 72 Hillsborough Road, Hillsborough  Tickets: Eventbrite.co.nz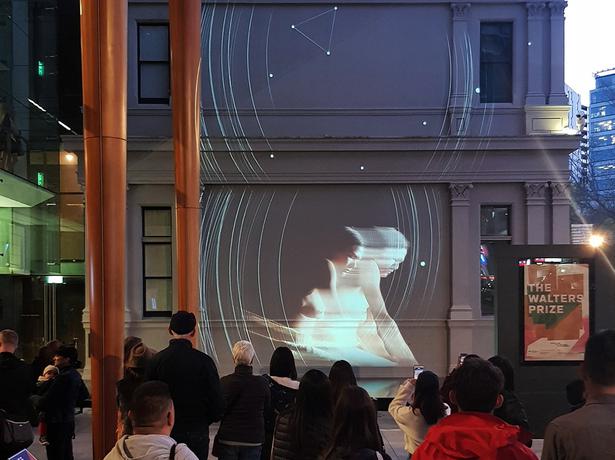 Auckland Art Week
This week in October Auckland is celebrating the visual arts in this week-long festival. Highlights to see you through to the end of the weekend include the cycle tour Electric Night which will take a night route to the exciting mix of art galleries around the K Rd area which will stay open late. Or take a self-guided walk or a free guided walk through the same creative spots which include Artspace, Hopkinson Mossman, Melanie Roger Gallery and Mokopōpaki . 
Check out Devonport's launch of GLOW@Artweek which includes and art-themed street party on Clarence street, with food trucks, music and grand scale art. Incredible light pavilions will also light up Devonport designed by Unitec's architecture students and will be set up on Windsor Reserve. 
When: Monday October 8 – Sunday October 14   Where: Auckland-wide. For the full programme check out Artweekauckland.co.nz
The Next Level Exhibition at Silo Park 
This exhibition will show off the creative talent of the publication The Next Level's art Instagram competition, alongside six top artists in the industry. All designs are digital using high-tech various Wacom tools. Opening night is this Friday with a live DJ set and all art will be available for purchase 
When: Friday October 12 – Tuesday October 16, 10am-5pm   Where: Corner of Beaumont and Jellicoe St, CBD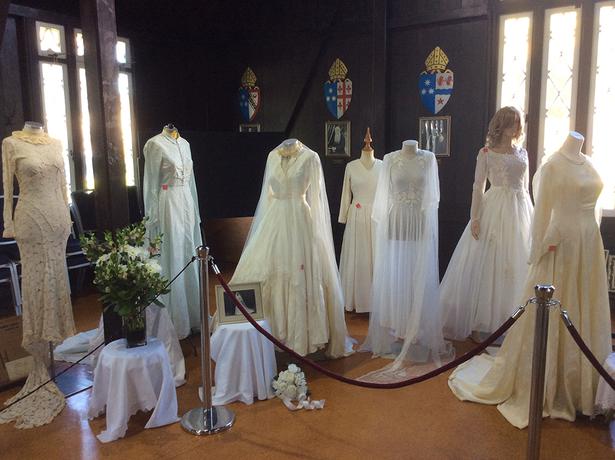 If you love wedding dresses, romance and history then this exhibition in Parnell's Selwyn Library is for you. Photo / Supplied

Friends of The Cathedral Exhibition 
If you love wedding dresses, romance and history then this exhibition in Parnell's Selwyn Library is for you. Inside the 156-year-old library, which is not normally open to the public, find christening and wedding dresses, plus items of mourning memorabilia, flowers and music. 
When: Until Sunday October 14, 10am-4pm   Where: 8 St. Stephens Avenue, Parnell   Tickets:  $10 pp and $5 children and students. 

Nature For Your Mind Workshop
This mental-health focused event would be an empowering way to start your Sunday morning, featuring a line-up of inspiring talks and workshops with all ticket proceeds going towards Mental Health Foundation (MHF). Also enjoy a plant-based breakfast made by Sarah Tanner, a harakeke flax weaving session where you can take home your own creation and a sustainable goodie bag. 
When: Sunday 14 October, 8:30am–11:30am    Where: Auckland Bowling Club, Grafton Mews, 100 Stanley St, CBD    Tickets: $59 Eventbrite.co.nz or 02041481044
Share this:
More Culture & Travel / Features & Profiles