Fun Things to Do This Weekend 13/07/2017
From art exhibitions to yoga with cats, there's plenty to keep your spirits up this weekend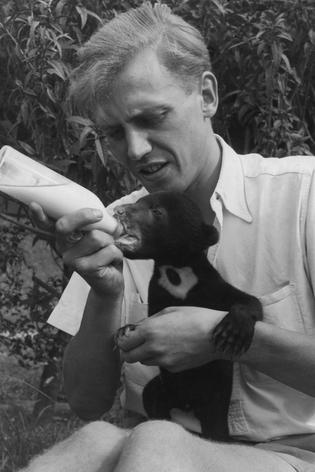 1. Wildlife Photographer of the Year
Calling all nature lovers: The very best of wildlife photography is currently on show at Auckland War Memorial Museum. Direct from the Natural History Museum in London, the Wildlife Photographer of the Year exhibition features 100 fascinating wildlife images from around the globe. From humpback whales to wild orang-utans this is a rare insight into the natural environment and its intriguing creatures. 
• Auckland Domain, Parnell, until December 7, 10am-5pm. Free entry. Visit Aucklandmuseum.org.nz
2. David Attenborough's Zoo Quest Screening
While you're at the museum for the exhibition, be inspired by Sir David Attenborough's early wildlife adventures during screenings of his early Zoo Quest TV series from the 1950s. Versions of the popular show were recently discovered in the BBC's film vaults in colour despite being broadcast in black and white. Snuggle into a cosy corner and watch the incredible moments of wildlife film history come to colorful life. 
• Auckland Domain, Parnell, until Sunday July 23, 10am-5pm. Free entry. Visit Aucklandmuseum.org.nz 
3. Yoga with Kittens 
If you've after a good stretch and a cat fix, this is your weekend ticket — which, by the way, donates its cost to the cat shelter 9 Lives Orphanage. The Active Lifestyle fitness centre is hosting a 45-minute relaxing yoga class with a cute bunch of rescue kittens wandering freely around the studio. If one grabs your heart while flexing on the mat, you can adopt onsite and take your new friend home. Just make sure to bring cash and a carry cage.
• 40 Mt Eden Rd, Mt Eden, Saturday July 15, various times (some sold out). Tickets, $50, from Eventbrite.co.nz
4. Bastille Day Celebrations
Celebrate Bastille Day in style with a fabulous French feast at Augustus for lunch or dinner this week. The Three Lamps bistro is hosting a special-three course menu until Friday July 14 so you can cheers to freedom and to the weekend. Augustus' signature refined take on classics will be on offer, including steak tartare, duck confit and beef bourguignon along with an optional wine pairing. Also on offer is French champagne by the glass.
On Saturday, Remuera plays host to a Bastille Day Festival featuring street stalls from Maison Vauron and Crepe Creations, French prune and almagnac tart and French pastries from 4&20 Bakery, and Le Voie Francaise pastries from Catalyst Coffee. There will also be wine tastings at Glengarry, Liquorland and New World, and entertainment from 10am–2pm with French music, dance, mimes, a ''poodle parade" and art.  
• Augustus Bistro, 1-3 St Marys Bay Rd, Ponsonby, until July 14. To book (09) 950 4855, visit Augustusbistro.co.nz; Remuera Village, Saturday July 15, 10am-2pm. Visit Remuera.org.nz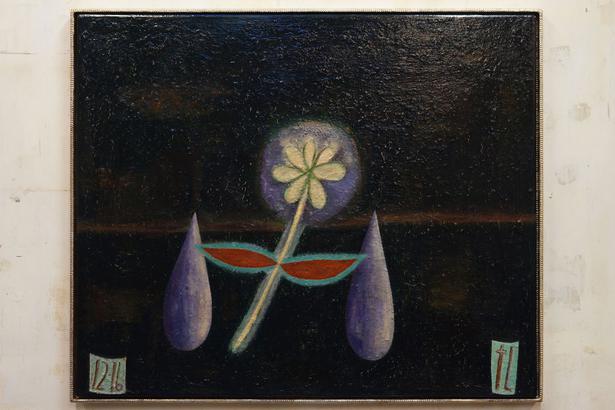 Night Flower by Tony Lane, on show at Black Asterix. Picture / Supplied
5. Tony Lane: Infinities
New Zealand painter Tony Lane's usually dark palette has had a splash of colour in his new series of works, Infinities, on show at Black Asterix. These bright paintings, a result of two years of work, use symbols to represent the natural world and landscapes. 
• 10 Ponsonby Rd, Ponsonby, until July 26, 11am–5pm. Free entry. Visit Blackasterisk.co.nz
6. The Body Laid Bare: Masterpieces from Tate
This weekend is your last chance to see the international masterpieces featured as part of The Body Laid Bare exhibition at Auckland Art Gallery which includes more than 100 artworks direct from Tate London exploring the centuries-old captivation of the human form. Work from renowned artists are on display including Pablo Picasso, Henri Matisse, Louise Bourgeois and Auguste Rodin's marble sculpture The Kiss.  And if the exhibition artfully inspires you, stick around on Sunday for a live figure drawing session. Artist Paris Kirby will be there to offer her skills and tips throughout the afternoon to help you create your own masterpiece. No experience or bookings are needed and materials are supplied.
• Cnr Kitchener and Wellesley Sts, until Sunday July 16, 10am- 5pm. Tickets $23. Drop-In Figure Drawing, Sunday July 16, 12pm-4pm. Free. Visit Aucklandartgallery.com
7. Service Denim Ponsonby Sample Sale
Gather together your pennies and head to the Service Denim Ponsonby sale on Saturday to pick up some bargain samples from $20. Brands featured include Neuw, Rollas, A Brand and Deus.
• 208 Ponsonby Rd, Ponsonby, from Saturday July 15, 9am.
LOOKING AHEAD
Future events to book and look forward to
New Zealand International Film Festival, Auckland, July 20-August 6

An Evening with Sigur Ros, Spark Arena, Auckland, July 21
Lil Yachty, Powerstation, Auckland, July 25
Urban Street Fest, Corban Arts Centre, Henderson, July 27
Auckland Restaurant Month, from August 1
Jerry Seinfeld, Spark Arena, Auckland, August 12
Nell Gwynn, ASB Waterfront Theatre, Auckland, August 15
The Corsini Collection: A Window on Renaissance Florence, Auckland Art Gallery, September 2-Jan 21
Cirque du Soleil: Toruk, Spark Arena, Auckland, September 15-24
Share this:
More Culture & Travel / Going Out