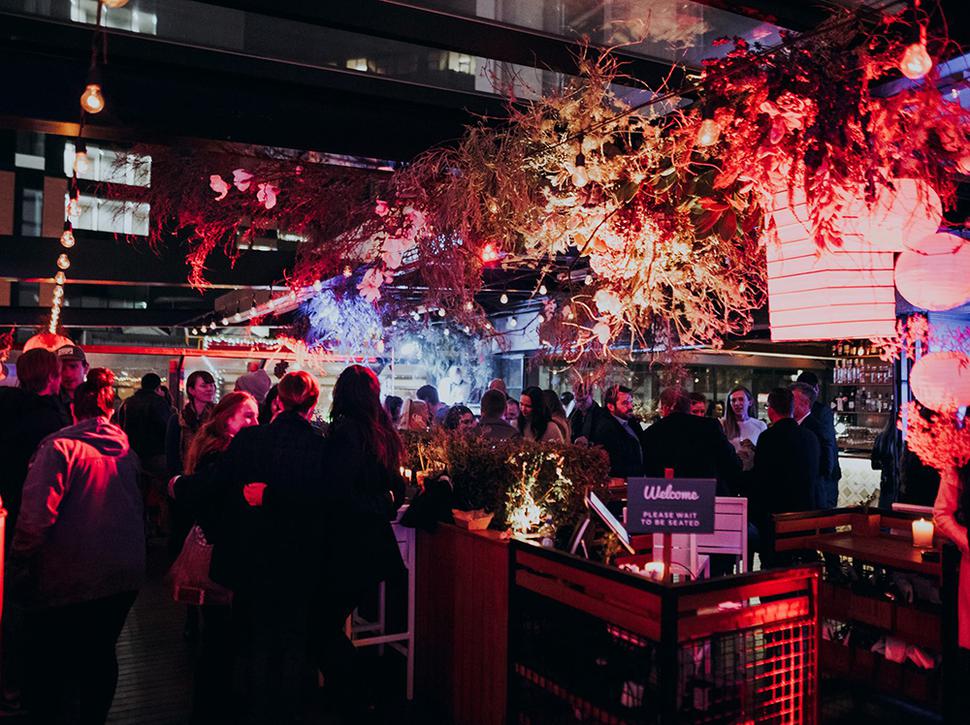 Fun Things To Do This Weekend 14/06/18
A wicked comedy show, cocktails under winter blooms & and an epic sample sale are just some of the things on our radar this weekend
Thursday June 14, 2018
Pacific Dance Festival
See dance works by top Pacific artists and choreographers in this energetic and diverse festival, which is now in its third year. As well as live shows, there's a film screening, workshops and a costume exhibition to enjoy. 
When: Until June 23   Where: Mangere Arts Centre, Corner Orly Avenue & Bader Drive, Mangere   Visit: Pacificdance.co.nz

Glass Goose Winter Garden Pop-up
Cosy into the Glass Goose's winter secret garden pop-up with lanterns, parasols, winter blooms and creeping vines, all lit up with a light show. The central city rooftop bar will be serving kombucha mocktails, cocktails and food truck eats from Judge Bao, Temaki Truck, The Rolling Pin, Degree Celcius and Melt.
When: Every Friday in June   Where: 78 Federal St, CBD   Visit: Glassgoose.co.
Charity Yoga Class
French Revolver Studio will be holding a special yoga class with Rachel Smalley and yogi Sophie Shieff with all proceeds ($20pp) going toward the CatWalk Trust, which funds research into paralysis following spinal cord injury. Participants will be treated to an hour and a half class of balancing flow and stretching in the studio's lofty space and leave having supported a great cause, along with a goodie bag.
When: Sunday June 17, 10am-11:30am   Where: Level 1, 139-141 Victoria St West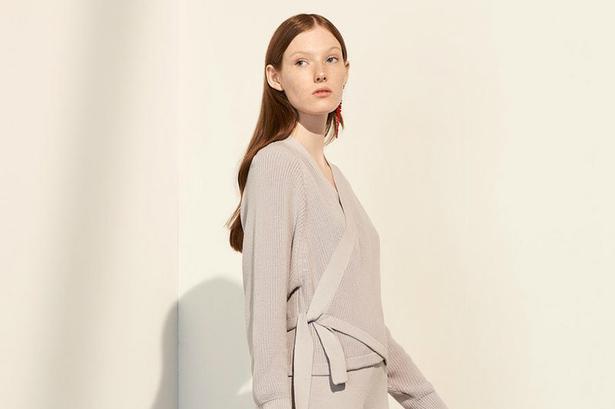 Kowtow are holding a sample sale with up to 80 per cent off this weekend. Photo / Supplied

Kowtow Sample Sale
This weekend Kowtow are holding their ever-popular sample sale in Ponsonby, where you can pick up some of their beautiful wares made with ethical cotton at very tempting prices. It will pay to be in quick as the brand counts much of Auckland among their fans. They're also encouraging people to bring along clean, wearable clothing that's no longer needed to be donated to the Red Cross.
When: Saturday June 16, 9am-5pm, and Sunday June 17, 10am-4pm   Where:  Flying Fish Studios, 230 Ponsonby Road, Ponsonby   Visit: The Facebook event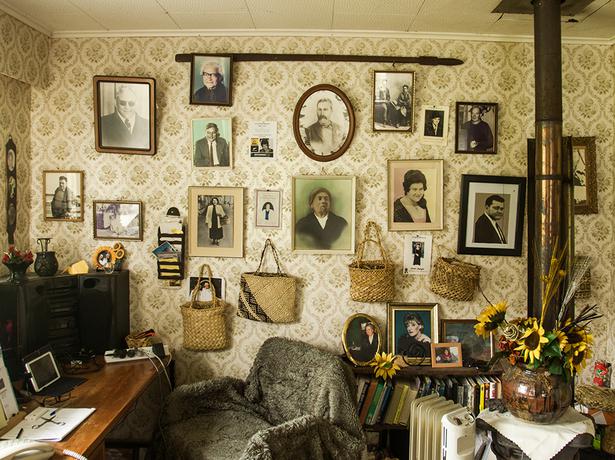 Homespun Exhibition at Anna Miles Gallery 
Find a captivating exhibition from a respected family of New Zealand artists who just so happen to be a mother and son. Homespun brings together photographs by  Sara McIntyre and woven metal work by Matthew McIntyre Wilson. 
When: Now until Saturday July 7   Where: 10/30 Upper Queen St, City   Visit:  Annamilesgallery.com
Night Lights at MOTAT
MOTAT will be illuminated with artistic light installations with the return of the unique event of Night Lights. Explore the museum in glowy glory, while interacting with light displays for three nights only. 
When: Friday June 15 to Sunday June 17, 6pm-9pm   Where: 805 Great North Rd, Western Springs   Visit: Motat.org.nz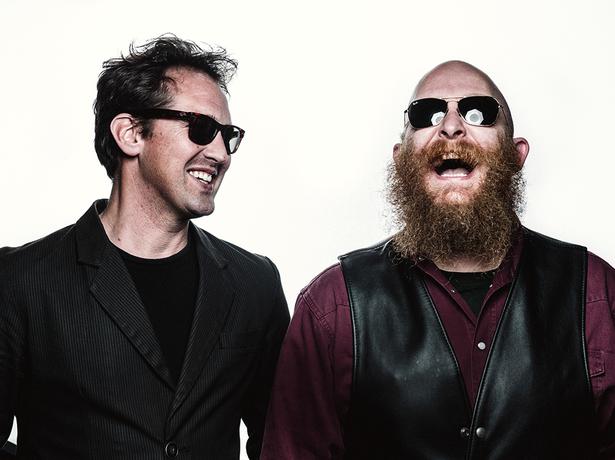 Hopetoun Brown
The two-piece hip-hop soul band and special guests will provide a stompin' good time this weekend, performing three nights including Auckland's Tuning Fork on Saturday.
When: Saturday June 16, 7.30pm   Where: 42-80 Mahuhu Cres, Parnell   Tickets: Tuningfork.co.nz
I am Wahine Exhibition at Endemic World 
Bold paintings of wahine from Erika Peace will be on display in a solo exhibition from the New Zealand artist and illustrator at Endemic World.
When: Friday June 15 to Monday June 25   Where: 62 Ponsonby Rd, Grey Lynn   Visit: Endemicworld.com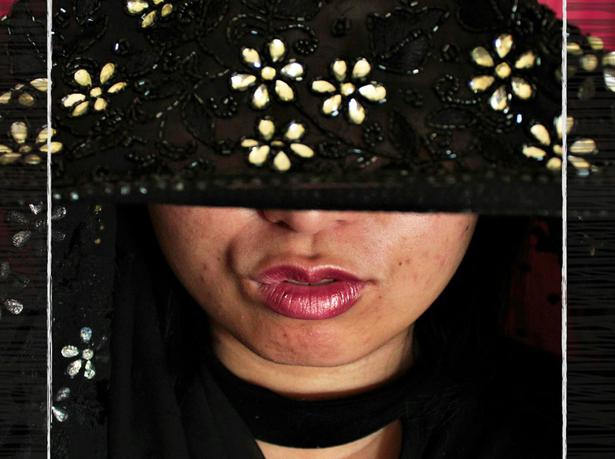 Check out the exhibition 'So Where Do You Really Come From?' at Studio One. Photo / Supplied

Gemishka Chetty at Studio One 
Photo and video work from Gemishka Chetty will be on display at Studio One Toi Tu this weekend. The exhibition So Where Do You Really Come From?  captures former immigrants and hopes to celebrate the ethnic diversity of Auckland.
When: Until Thursday July 5   Where: 1 Ponsonby Rd, Ponsonby   Visit: Studioone.org.nz

Voyage Du Noir Festival
The global noir film festival at Academy Cinemas continues this weekend. Check out Night and The City  this Friday and Odd Man Out  on Sunday. 
When: Until Sunday July 8   Where: 44 Lorne St, City   Visit: Academycinemas.co.nz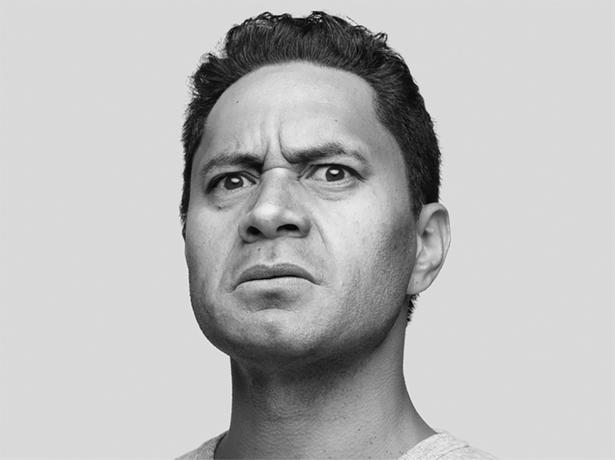 Cellfish at Q Theatre 
Expect wicked humour at rave-reviewed Cellfish, a thrilling dark comedy that takes on prison life, pop culture, Shakespeare and Maori mythology. Showing at Q theatre, the play is directed by Jason Te Kare and features stars Miriama McDowell and Mark Ruka.
When: Until Sunday June 24   Where: 305 Queen St, City   Visit: Qtheatre.co.nz
DON'T MISS
More events to book and look forward to
Winetopia, June 22-23
Nadia Reid at Wine Cellar, June 26-28 
Matariki Festival, June 30-July 22
GABS Beer, Cider and Food Festival, June 30
World Press Photo Exhibition, June 30-July 29
New Zealand International Film Festival, July 19-August 5
Wellington on a Plate, August 10-26
Share this:
More Culture & Travel / Features & Profiles