7 Fun Things to Do This Weekend 14/07/16
From French crepes to Matariki celebrations, these events will keep you entertained this weekend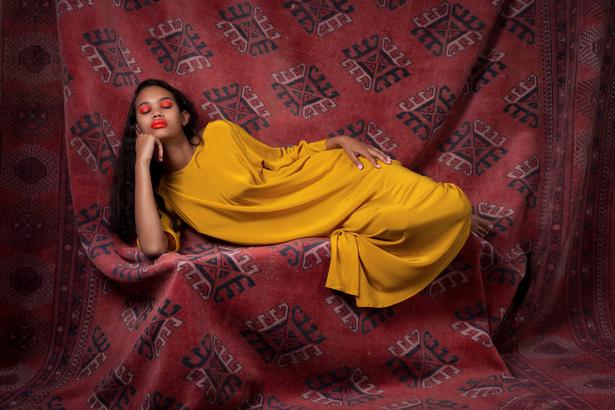 Thursday July 14, 2016
1. This weekend Miss Crabb will host Miss Crabb Bazaar, a pop-up sale with nothing over $200 - there's even a dedicated Instagram account so you can get a sneak peek at some of the bargains. If you'd rather not leave the house, Twenty-seven Names is holding an online 'garage sale', with past season items at marked down prices.
— 6 Murdoch Rd, Grey Lynn, Auckland, July 15-17.
2. Celebrate the final weekend of the Matariki Festival at Te Korakora on Federal, with the street set to be transformed this Friday into a street party with Maori-inspired food, a fashion show headed by Maori designer and weaver Shona Tawhiao, and performance from Trinity Roots. Afterwards, head to Silo Park for Matariki On The Waterfront. The weekend celebration will include light installation The Seven Silos of Matariki.
— Te Korakora on Federal, July 15, 5pm-10pm.
3. The NZ International Film Festival has begun, with sessions on at six cinemas throughout Auckland. This weekend's line-up includes The Innocents, a drama that follows a young French doctor in post-World War II Poland, documentary Vita Activa: The Spirit of Hannah Arendt, a German-Jewish philosopher who studied the concept of the 'banality of evil', and fashion documentary The First Monday in May. See our other picks from the festival
— Cinemas across Auckland, until July 31.
4. Celebrate Bastille Day with antiques store Baron de Bordeaux. Visit on Thursday evening for a complimentary glass of Louis Roederer champagne and a preview of their latest shipment from France.
— Baron de Bordeaux, 367 Parnell Rd, Parnell, Auckland, July 14, 2pm-7pm.
5. Local creatives will set up shop at the Crafternoon-Tea Market this Saturday, with artworks, crochet, crockery and sweet goodies from Love Bites kitchen.
— 400 New North Rd, Kingsland, Auckland, July 16, 10am-2pm.
6. Remuera will celebrate all things French on Saturday with a Bastille Day Street Festival. Treat yourself to crepes, fine cheese or macarons while being entertained by street theatre, mime artists, a photo booth and more.
— Various locations throughout Remuera, Auckland, July 16.
7. If marbles are a favourite nostalgic pastime, lower Queen St is the place for you this weekend. As part of the Pop event series, the public are invited to help build a large scale, interactive marble run.
— Karanga Plaza, Lower Queen St, Auckland, until July 17.
Share this:
More Culture & Travel / Going Out