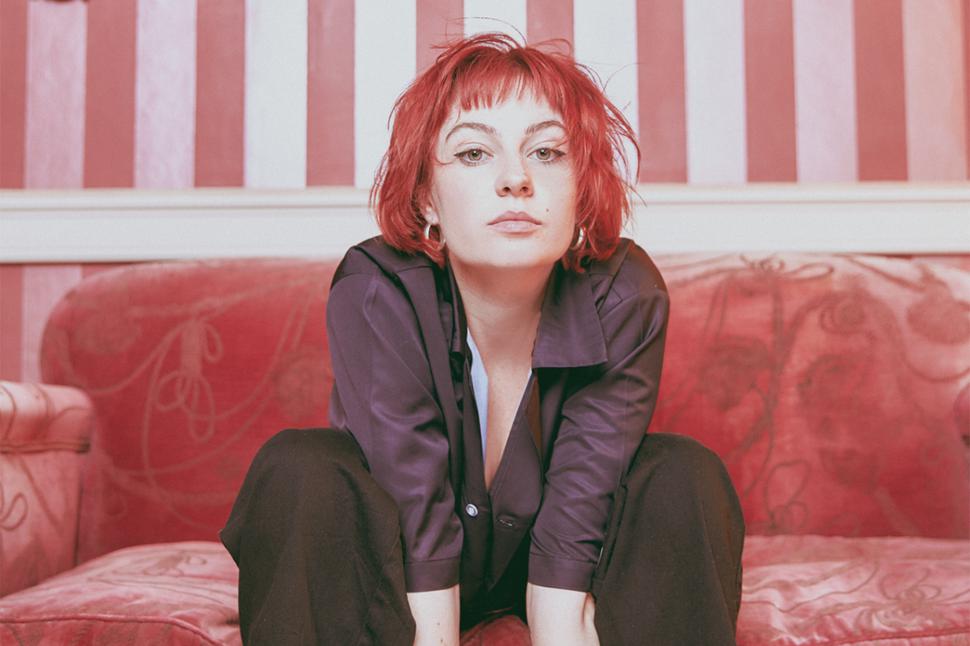 Attend A Smorgasbord-Like Festival & More Fun Things For The Weekend
From Biig Piig to a sushi masterclass, this arts, music and food festival has thought of everything
Thursday July 14, 2022
Elemental AKL
This year's 18-day long festival of arts, music and food kicks off this Thursday, July 14, and runs until July 31 with an impressive programme boasting everything from outdoor lighting displays to concerts (think Biig Piig, Oliver Tree, Louis Baker, Mura Masa, Reb Fountain, Dope Lemon and Tom Misch), one-off dining experiences and workshops (join a sushi masterclass, learn what to make with mushrooms, and attend a fried chicken festival), theatre, jazz and much more. Visit Aucklandnz.com/elemental for the full programme.
Listen to Orbit by Recitals
Recitals were formed between December 2019 and March 2020 as the brainchild of Xanthe Rook, who wanted to facilitate a safe and explorative space for wahine and LGBTQI+. The band would meet at Wellington's Pyramid Club every Sunday to write and practise. Each song has a dreamscape atmosphere, teetering between ambient and tumultuous.
See Soaked Oats
The Dunedin four-piece comprising Oscar Mein, Henry Francis, Max Holmes and Conor Feehly are performing a free gig at Auckland institution Hollywood Cinema this Friday, July 15, and at Wellington's Parrotdog Bar this Saturday, July 16. Doors open at 8pm on a first come, first in basis. 
Watch Sherwood
James Graham's BBC crime drama set in the Nottinghamshire village of Sherwood has seen UK viewers dub it a must-watch of chilling proportions. Inspired by two real-life murders that took place in 2004, the fictionalised tale starring David Morrissey, Lesley Manville and Joanne Froggatt (Anna Bates in Downton Abbey) is one of a fractured community where everyone, it seems, is a suspect. Available to watch on TVNZ+.
Party like a Parisian
It's Bastille Day on July 14 and, to celebrate, French restaurant Le Chef is throwing a two-day Bastille Day street party. For two nights this weekend, July 14-15, Vulcan Lane will turn into Auckland's version of the Champs-Elysees, as it comes alive with music, DJs, wine and frivolite. There will be a barbecue grilling up scotch fillet, plus cheese and charcuterie on offer. Don your beret and your best Breton stripes and do what the French do best ... party! Tickets are $50 and include two French drinks, entertainment, plus entry to the street party on Upper Vulcan Lane. Find Le Chef at 13 O'Connell St, Auckland Central. Visit Eventbrite.co.nz for tickets.
Have some icecream
Beloved icecream makers Duck Island are teaming up with Everybody Eats for a feel-good, taste-good carrot cake flavour made with New Zealand-grown carrots that would otherwise go to waste, cream cheese and spices. From mid-July and throughout August, pick up a cool scoop from Everybody Eats restaurants in Auckland and Wellington, and Duck Island stores — 50 cents from each scoop will be donated to Everybody Eats. Delicious.
BOOK AHEAD
Eat some French food
K Road's French restaurant Atelier is about to start a fizzingly good pop-up dining series, Bon Appétit with Stella Artois. Running for four weeks on Tuesdays through July and August, expect a European-inspired 10-plate feast (think sourdough with organic brown butter, purple kumara crisps with hazelnut hummus, basque, beer-braised pork rillettes, candied onion, stracciatella, and more) paired with Stella Artois. $80 per person. Tickets are available from iTicket. 292 K Rd, Auckland. 
Share this: