Fun Things to Do This Weekend 14/09/17
School up on art, get hot and sweaty with yoga, or indulge in a culinary adventure or two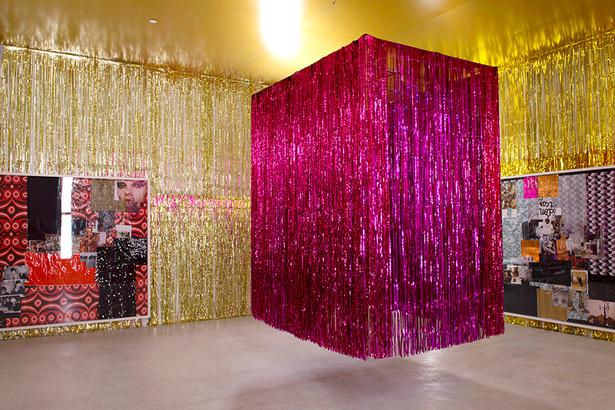 Thursday Sept. 14, 2017
1. Shout Whisper Wail!: Talk Series
Head back to (art) school and learn all about the background of Auckland Art Gallery's contemporary showcase Shout Whisper Wail!: The 2017 Chartwell Show. Three linked talks will cover all you need to know about The Chartwell Collection, the importance of public collections and how you 'collect' less tangible art such as performances. In the final week, you'll wrap things up with a visit to the gallery for a conversation with Shout Whisper Wail!'s curator Natasha Conland. 
• Auckland University and Auckland Art Gallery, Saturdays 16, 23 and 30 September. $85 for gallery members, $115 for non-members. Visit Aucklandartgallery.com.
2. Yoga Marathon
Bikram yoga studio Hot Yoga Works is holding a weekend of free classes, showcasing the 14 kinds they have on offer. Dust off that mat and try something outside of your usual routine — you'll feel super refreshed after a weekend spent getting bendy. Donations collected will be given to charity.
• Hot Yoga Works, 13 Commerce Street, Britomart. September 16 and 17. Visit Hotyogaworks.nz.
3. Maison Vauron's French Market Day
Weekends call for wine and cheese, so why not taste some of France's best at Maison Vauron's special market day? There will also be crepes, tapenades, saucisson (cured sausage), and mustards to sample and choose from. 
• Maison Vauron, 5 McColl Street, Newmarket. Saturday September 16 10am-3pm. Visit Mvauron.co.nz.
4. Festival of Architecture
It's the final days of a festival which celebrates all the innovative, creative and inspiring ideas New Zealand's architects are constantly coming up with. Explore exhibitions, take a peek inside architects' studios, or even take a walking tour and learn about the ancient histories of Tāmaki Makaurau. 
• Festival of Architecture, various locations around Auckland. Until Sunday September 17.Visit Nzia.co.nz.
5. The Asia-Pacific Century: Talkfest
The Asia-Pacific Century is a project that asks and responds to the "relationship between Aotearoa's bicultural foundations and our diversifying society". With Maori, Asian and Pacific populations set to make up over 50 percent of New Zealand within the next 20 years, this Sunday a series of talks will present research that will help to inform the conversation around the questions and opportunities this raises. 
• Lopdell Theatre, 418 Titirangi Road, Titirangi. Sunday September 17, 11.30am-3pm. Free admission. Visit Teuru.org.nz
6. Tasting Words
Be guided through the culinary offerings of New Lynn, on this one-of-a-kind poetry and spoken word tour. You'll hear work from six poets matched to food from six restaurants, including dumplings from Mr Zhou's, laksa from Noodle House, and falafel at Paashas.
• 3110-3138 Great North Rd, New Lynn. Saturday 16 September, 2-4pm. Tickets $14, visit Artswhau.org.nz.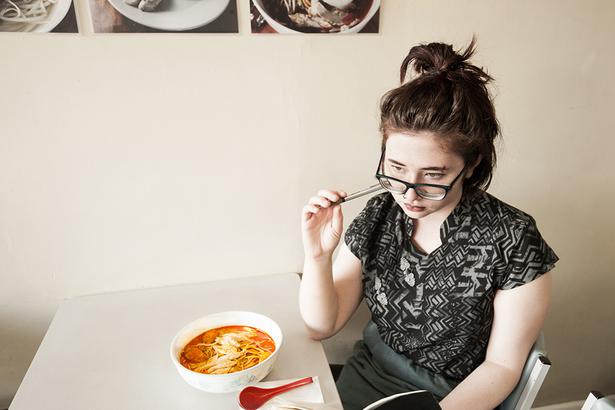 Vanessa Crofskey will perform at Tasting Words this weekend. Picture / Supplied
7. Ponsonby Market Day
It only happens twice a year and the spring edition is this weekend. Shop for special deals from your favourite stores, snacking and drinking along the way. With sale racks galore, it's a great chance to stock up on gifts, or treat yourself to something you've had your eye on.
• Ponsonby Road, Auckland. Saturday September 16, 11am-8pm. Visit Iloveponsonby.co.nz.
8. Whitianga Scallop Festival 
Things will start feeling like summer once you're relaxing in Whitanga, enjoying fresh seafood with a glass of wine in hand. It's set to be a day filled with delicious food and drink, plus a full line-up of music, visits from guest chefs, and dozens of stallholders to visit. 
• Marine Reserve, The Esplanade, Whitianga. Tickets $45 for adults, $10 for youth, under 5s free. Visit Scallopfestival.nz.

9. The Blind Vote Project
Find out how much personalities of politicians influence your views with this intriguing project. Head along and hear speeches that belong to the election's contenders, without knowing which party each speech belongs to. After everyone's had their say, cast your vote based on how each speech aligned with your politics, and see if there are any surprises. 
• Q Theatre, 305 Queen Street, Auckland. Entry by koha, visit QTheatre.co.nz.

10. Every Woman Succeeding: Moving Forward
Listen as a group of clever panelists from different spheres discuss real world actions that can be taken to increase diversity in the workplace and close the gender pay gap. The event will support the Dress For Success charity which helps give women the resources and confidence needed for their professional and personal lives.
• Fonterra Centre, 109 Fanshawe Street, Auckland. Monday September 18, 5.30-8.30pm. Tickets $40 (including drinks and canapes) from Eventbrite.
11. Tiny Market at Final_Final
Head along to this little creative hub in Grey Lynn for a sweet market where you can pick up prints, stationary, jewellery, candles, crafts, ceramics and other trinkets. There will also be free filter coffee on offer from the kind folks at Kōkako. It's also worth checking out Final_Final's Facebook page to see if any of the creative events they host take your fancy.
• Final_Final, 43c Dryden Street, Grey Lynn. Saturday 16 September 10am-3pm. Visit the event on Facebook. 
12. Cirque Du Soleil: Toruk
Watch on in awe as Cirque du Soleil's performers take on an epic show inspired by James Cameron's but set thousands of years before the film. With amazing visual effects, puppeteering, beautiful lighting and unreal performances, this is a spectacle that has to be seen to be believed. Don't miss it. 
• Spark Arena, 42-80 Mahuhu Crescent, Auckland. September 15-24. Tickets $75-$199 from Ticketmaster.
LOOKING AHEAD
Future events to book and look forward to
Vegan Vibes Festival, Soper Reserve, Mount Maunganui, September 23
The Chocolate and Coffee Show, The Cloud, Auckland, September 23-24
Tempo Dance Festival, Q Theatre, Auckland, from October 4
Live Well Festival, The Cloud, Auckland, October 14-15
Taste of Auckland, Western Springs, November 16-19
The xx — I See You Tour, Trusts Arena, January 11
Laneway Festival, Albert Park, January 29
Share this:
More Culture & Travel / > Local