10 Fun Things to Do This Weekend 15/12/16
Keep busy with our guide to the best shopping, food, and music events on this weekend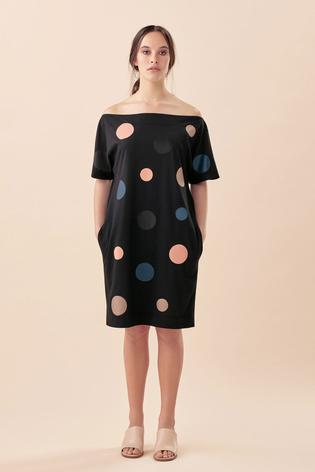 1.  Designer Katie Battersby has a pop-up sale at Ponsonby Central from now until Sunday. Shop her recent collection, which plays on 80s pop culture, with pieces featuring intricate cotton and silk appliques sewn by hand.
— Ponsonby Central, 136/146 Ponsonby Rd, open until December 18.
2. At Gus Fisher Gallery this Saturday, listen to a talk by fashion expert Pamela Church Gibson. Pamela, a senior academic at the London College of Fashion, University of the Arts London, will host a talk titled Cindy Sherman: Feminism, Fashion and Celebrity Culture. Before you head along, read our interview with artist Cindy Sherman.
— Gus Fisher Gallery, Kenneth Myers Centre, 74 Shortland St, Auckland Central, December 17, 5.30pm-6.30pm. 
3. Ladies, listen up! The Treat Her Right event on Saturday will see a group of professional dancers leading a dance, to campaign for equal pay for women in New Zealand. You'll be dancing to Donna Summer's hit She Works Hard for the Money, which will be filmed then turned into a video campaign for the cause. The choreography has been devised by Wellington dance crew Shut Up and Dance.
— Unitec Institute of Technology, 139 Carrington Rd, Mt Albert, December 17, 3.30pm-5.30pm.
4. Monmouth Glass Studio is holding their annual studio sale this weekend. Shop hand-shaped cups, pendant lights, carafes and more. There will also be seconds and one-off items.
—  36a Monmouth St, Grey Lynn. The sale starts December, Saturday 17 and runs through to December 22, 9am-3pm daily. Eftpos is available.
5. Visit The Grounds, a new restaurant and cafe in Henderson Valley. The executive chef is Ben Bayly (The Grove, Baduzzi), who has worked in senior chef roles at Michelin-starred restaurants in London and France and appeared on My Kitchen Rules New Zealand. He and his team are working with local suppliers to provide fresh seasonal fruit juices, artisan-crafted cheeses and lots more. 
— 8 Henderson Valley Rd, Henderson.
6. Plan a festive family outing this Sunday, to Christmas in the Vines to hear the delightful trio Sol3 Mio sing at the Villa Maria Winery. Read about Pene Pati of Sole3 Mio's family home.
— Villa Maria Estate, 118 Montgomerie Rd, Mangere. December 18, 6pm-10pm.
7. Black Box is having their annual Block Party this Saturday from 10am-5pm. They'll have a barbecue ready to go and plenty of deals so you can tick off your last-minute Christmas shopping.
— 35b Surrey Cres, Grey Lynn, December 17.
8. Love Korean cuisine? Then don't miss Seoul Food Night, brought to you by the chefs at Major Sprout who grew up in the Korean capital. Comprising seven courses inspired by the streets of Seoul, there are two sittings each limited to 40 people, at 5.30pm and 7.30pm this Saturday. To book your spot email hi@majorsprout.co.nz
— 21 Graham St, Auckland Central, December 17.
9. On this weekend is Silo Park Weekend 3. On Friday night after work, enjoy the Bollywood film Bajirao Mastani at 9pm after grabbing dinner and a drink from the food trucks at Food Space. The Silo Night Markets are also on, and there will be workshops from Indiance NZ and Sikh Youth New Zealand.
— Silo Park, cnr Beaumont and Jellicoe Sts, Auckland Central. December 17, 5pm- late.
10. Head along to the screening of documentary Choice on Waiheke Island this Sunday, which is about people from all over the world making a choice for peace. The film has been made by two Kiwis and seeks to answer the question: If you choose to change your life, what impact will that have on others?
— Waiheke Community Cinema, 127-129 Oceanview Rd, Oneroa, Waiheke Island, Sunday December 18, at 4.50pm
Share this: