Fun Things To Do This Weekend 16/11/17
This weekend, shop at a pop-up, make your own art, visit a food festival, or stop and smell the roses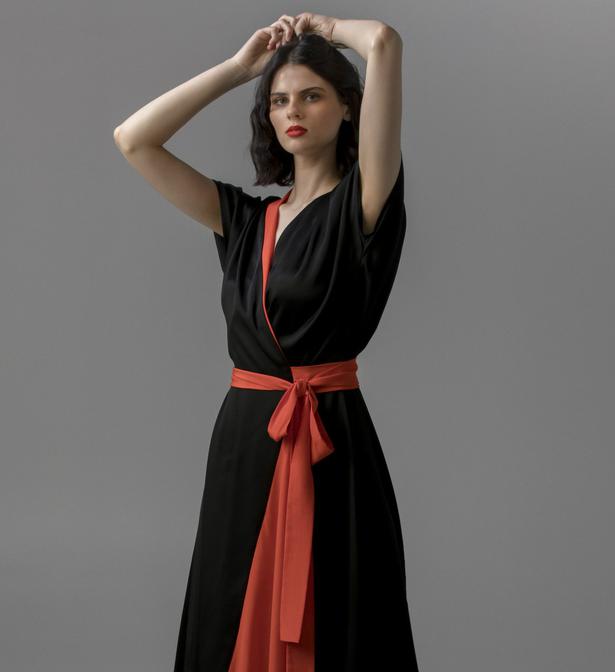 Thursday Nov. 16, 2017
1. Katie Battersby
Influenced by classic film and music, New Zealand designer Katie Battersby's elegant clothes reflect her background in fine arts. Until Sunday, you can shop the latest Japanese-inspired collection Floating World at a special pop-up store in Ponsonby Central.
• Katie Battersby pop-up, Ponsonby Central (next to Blue Breeze Inn). 9am-5.30pm, 13th-19th November. Visit Katiebattersby.com
2. Taste of Auckland
Taste of Auckland kicks off today, with 20,000 people expected to tuck into 40,000 mouth-watering dishes by top chefs from near and far. There are so many demos, stalls, and dishes to see and try, with offerings from the likes of Baduzzi, Euro, Paris Butter, Saan, Tok Tok, and all the chefs involved in the gourmet hāngi. Before you head along, read our story
• Western Springs, November 16-19. Tickets start at $17 from Tasteofauckland.co.nz
READ: What It Takes To Survive Auckland's Competitive Restaurant Scene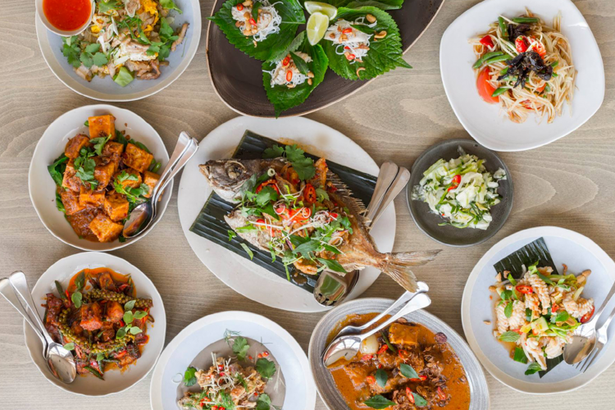 3. Vodafone New Zealand Music Awards
Head along and experience the glitz, glamour, and excitement of the Vodafone New Zealand Music Awards, and see who takes out the accolades. There are also performances from some of our top talents, including Lorde, SWIDT and Theia.
• Spark Arena, Thursday, November 16, 7.30pm. Tickets from $25 from Ticketmaster.co.nz
3. 2AM Phonecall
A show about the confusing, complex, mysterious intricacies of friendship, the writers of 2am Phonecall hope it will make its audience "feel your [their] feelings writhing around inside of you, and be okay with that".  The new play, by new friends Georgie Silk and Natalie Maria Clark explores how we navigate our most personal relationships, however great or terrible the results may be. 
• 2am Phonecall, until November 18, tickets $15-$23 from BasementTheatre.co.nz
4. Kristy Gorman — Drawn
Kristy Gorman's subtle, geometric works, are "testaments to complexity and restraint", comprised of calming tones, and the most gentle of layers. A finalist of this year's Parkin Drawing Prize, Gorman's most recent series of work currently showing at Melanie Roger Gallery, and their intriguing textures (built up with layers of ink over muslin) and compositions are well worth a lingering visit.
• Kristy Gorman — Drawn, Melanie Roger Gallery, until December 2. Visit MelanieRoger.com
5. Parnell Festival of Roses
You will have noticed that roses everywhere are in full bloom at the moment — where better to make the most of their beauty and fragrance than the Parnell Rose Gardens? The Parnell Festival of Roses has been running for 24 years and will see food and craft stalls, live music, tours and talks take over the gardens, making it one of the highlights of spring.
• Parnell Rose Gardens, Sunday, November 19, 85-87 Gladstone Rd, Auckland. Visit AucklandCouncil.co.nz
6. Passion Launch Party
Tonight filmmaker and photographer Karin Yamasaki is launching her project, Passion — a documentary series where she interviews local creatives about their lives and work. To celebrate the launch, Karin's put together a market and gig featuring the talented artists involved. 
• Whammy Bar, St Kevin's Arcade. Tickets $5 at the door. Visit Karinyamasaki.com
7. Make your own cyanotype artwork at Final_Final
Wikipedia describes cyanotype printing as "a photographic printing process that produces a cyan-blue print" and it's one of the oldest photographic techniques around. If you're feeling creative, this weekend you can learn how to make three of your very own prints at Final_Final's one-off workshop — just make sure you don't go along wearing any precious clothes.
• Final_Final, 43c Dryden Street, Grey Lynn. Saturday, November 18, 2pm or 5pm. Tickets are $20, spaces are limited, find out more on Facebook.
8. Degustation at The Wine Cave
Newly opened destination The Wine Cave is hosting a five-course degustation dinner paired with special Alpha Domus wines, including rare back vintage Alpha Domus Aviator. Guests will also be joined by head winemaker Barry Raiwaion for this one-off event.
• The Wine Cave, 104 Carlton Gore Rd, Newmarket, Wednesday, November 22. Limited tickets are available at $90 per person through Winecave.co.nz or by emailing info@winecave.co.nz
LOOKING AHEAD
Things to book and look forward to
New Zealand Flower & Garden Show, November 29 - December 3
Auckland Fashion and Music Gala, December 1
TEDxAuckland, December 1-2
Harry Styles, December 2
In Conversation with Yvette Noel-Schure, December 12
Wondergarden, December 31
Lupe Fiasco, January 19
One Love Festival, January 27-28
Auckland Arts Festival, March 8-25
Share this: