Fun Things to do This Weekend 18/08/16
Watch the ballet, indulge in some seafood or head to a sample sale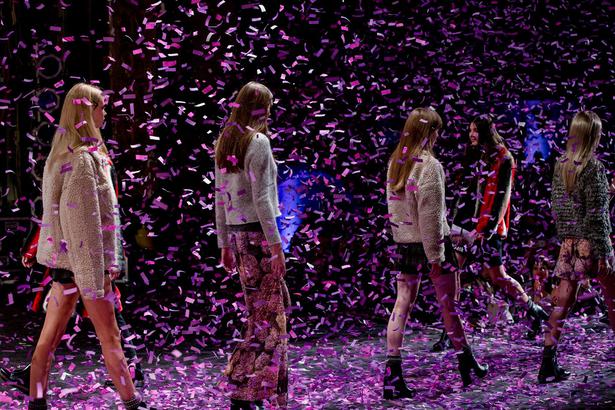 Thursday Aug. 18, 2016
1. This weekend Stolen Girlfriend's Club will hold a sample sale - new season samples, pre-fall clearance items, footwear and jewellery will all be up for grabs, with nothing over $150.
— 37 Mackelvie St, Grey Lynn, August 20 & 21.
2. The Auckland Vintage Textile Fair is back this Sunday, bursting with stalls of vintage fabrics, linens, garments and accessories to hunt through – take the time to chat with expert vendors while you're there.
— Alexandra Park Raceway, cnr Greenlane and Manukau Rd, Auckland, August 21.
3. The Royal New Zealand Ballet's tour of Giselle has officially kicked off. The classic tale unfolds as young Giselle is courted by Count Albrecht, who is engaged to another women. A story of mystery and heartbreak ensues. Find out about ballet inspired footwear and more spring trends here.
— Various locations across the country, August 11-September 9.
4. If you're a seafood lover then head along to the Winter Wine, Shellfish and Seafood Festival. Try something off The Fish Market's special menu or watch the NZ Oyster Opening Championship.
— Auckland Fish Market, Jellicoe St, Auckland CBD, August 20.
5. There will be a M.A.C Technique: Sculpt + Shape class at the M.A.C Smith & Caughey's Newmarket store this Sunday. Find out how to pull off beauty trends such as contouring and highlighting, as the M.A.C team share their tricks of the trade.
— Smith & Caughey's, 225 Broadway, Newmarket, August 21.
6. Redefine is taking place this Saturday. Held in Hawke's Bay, the event celebrates all things op-shopping. There will be creative demonstrations, pop-up charity shopping, workshops, and a design competition taking place with entrants who have purchased an item from a charity shop and repurposed it into something new.
— Havelock North Function Centre, Hawkes Bay, August 20.
Share this: