8 Fun Things to Do This Weekend 19/05/16
Art, wine and technology events are all happening this weekend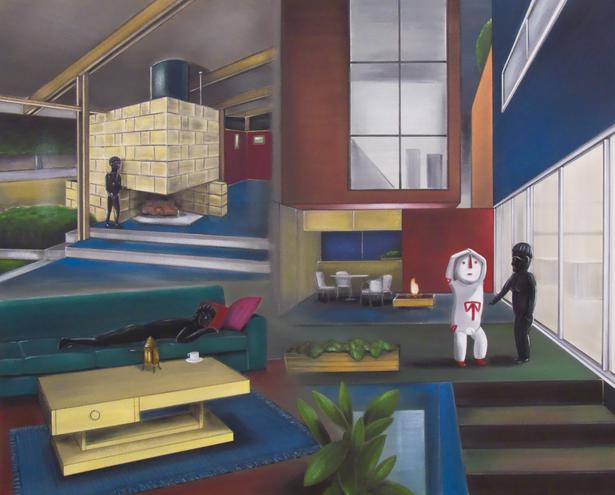 Thursday May 19, 2016
1. Gow Langsford gallery will hold a group show, to coincide with the Auckland Art Fair that begins next week. Gow Langsford Gallery Artists will include works by Graham Fletcher, Judy Millar, Karl Maughan, Sara Hughes and Simon Ingram, serving as an overview of the artists involved with the gallery.
— Gow Langsford Gallery, 26 Lorne St and cnr Kitchener and Wellesley Sts, Auckland, until June 11.
2. Taste your way around the country with close to 40 wineries taking part in Winetopia this weekend. On the line-up are masterclasses with Bob Campbell, tasting classes and celebrity wine sessions.
— Shed 10, Queens Wharf, Auckland Waterfront, May 20-21.
3. The Fashion for a Cure show is on this Thursday, featuring designers including Ruby, Trelise Cooper, Taylor and Zambesi. All proceeds from the night will go to the Breast Cancer Cure, funding scientific research into finding a cure.
— 5 Water St, Grafton, Auckland, May 19.
4. The General Collective will host a market on Saturday, with 130 independent designers involved. Expect stalls filled with homewares, textiles, art, jewellery, fashion, food and coffee.
— 20 Cawley St, Ellerslie, Auckland, May 21.
5. It's the final weekend that the Auckland Theatre Company will be performing Harper Lee's 1960 novel To Kill a Mockingbird, adapted by Christopher Sergel for the stage. Set in a small town in America's south, this notorious political tale explores prejudice, justice and hypocrisy.
— The Civic Theatre, Auckland, until May 22.
6. The inaugural Techweek AKL is in full swing, with this year's theme exploring how design, innovation and technology are 'reshaping our world'. This weekend's events include the Womens Collective: Adversity - The importance of Diversity, where Tara McKenty, creative director for Google across the Asia Pacific region, will be in conversation with her husband discussing the importance of diversity in advertising.
— Various locations across Auckland, until May 22.
7. Head to the Villa Maria wine sale on Saturday to stock your cabinet. There will be award winning library stock, reserve wines and bin ends, starting at $7 each.
— Villa Maria Estate, 118 Montgomerie Rd, Mangere, Auckland, May 21.
8. Anthea Tucker and Mary Morrison will be exhibiting hand-spun works in their show titled Wool Flesh this Thursday night, offering a contemporary take on knitting.
—TUR, 486 Karangahape Rd, Auckland, May 19.
For more events, see our May culture guide
Share this:
More Culture & Travel / Going Out