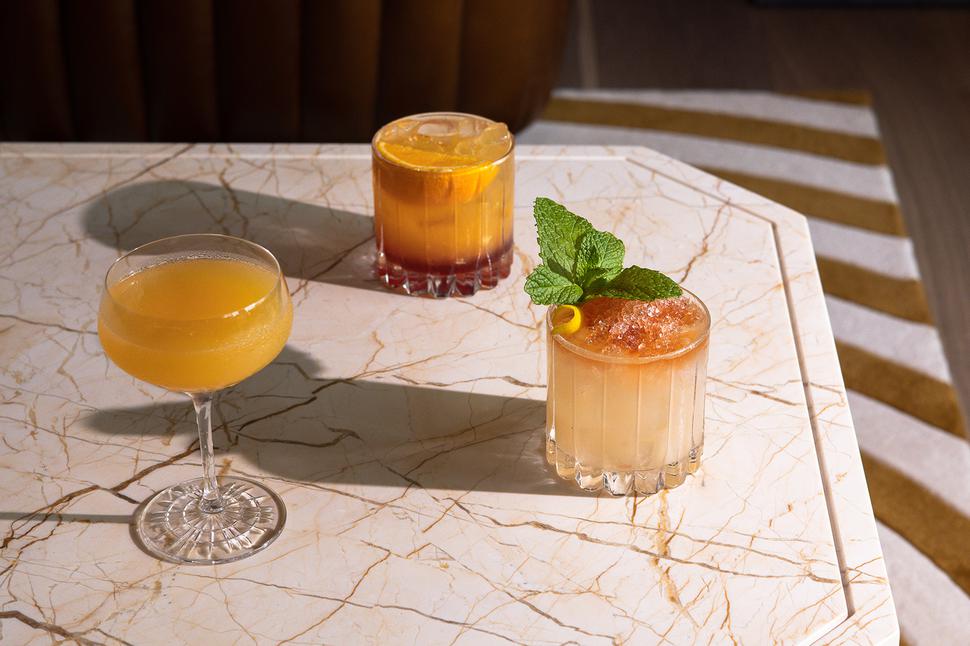 Check Out A New Rooftop Bar & More Fun Things For The Weekend
There are delectable cocktails — and very important fundraisers — in the air
Thursday July 21, 2022
Watch the sunset
New rooftop bar alert: On the top floor of Auckland City's Sudima hotel is Sunset, a bar brought to you by a team of hospo stalwarts including Andrew Glenn, founder of Waiheke's The Oyster Inn and occasional Viva contributor, and beverage maestros Dana Johnston (1885, 46 & York and Pineapple On Parnell) and Mikey Ball.
The fit-out from award-winning CTRL Space is just as spectacular as the views across Westhaven, the Waitematā Harbour, Waitākere Ranges and Ponsonby. Inspired by the world's best hotel bars, where people-watching is a preferred pastime and the surroundings are always chic, the interior favours curved ceiling details and banquettes, with light pastel shades, and textural tiles, stone and timber.
The menu is in keeping with the ground-floor restaurant East, with plenty of vegan and vegetarian options, alongside other plates like lamb skewers and koftas. Sunset is open now, 4pm until late, on the tenth floor of the Sudima Auckland City hotel, 63-67 Nelson St, central city.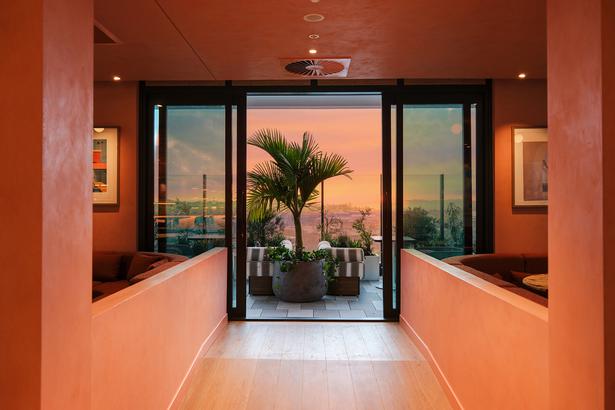 See Dope Lemon
Soul-pop singer Angus Stone aka Dope Lemon will be taking over Christchurch's James Hay Theatre this Thursday, July 21, and the Auckland Town Hall this Friday, July 22. Don't miss him. Tickets are available through Livenation.co.nz
Grab a burger
Cult favourite burger makers Baby G Burger have brought a delectable takeover to Ponsonby's Orphans Kitchen from Thursday to Saturday nights, 5pm to 9pm. Have a smashed burger (or two), some sides and some wine. 118 Ponsonby Rd, Grey Lynn, Auckland.
Attend a very important fundraiser
In response to the overturning of Roe v Wade, a fundraiser, entitled I'm With Her, will be held next Wednesday, July 27, to raise funds for Planned Parenthood USA. "Although this issue is deadly serious," say the organisers, "our fundraiser will not be — the last thing anyone needs after 2.5 years of disruption from Covid is a night feeling Depresso Expresso. And this isn't just a women's issue — this is an everyone issue! We're taking a stand here in New Zealand by doing what we do best — supporting our friends and whānau in the USA with a night of fun, laughs and fantastic music!"
Visit Pocket Bar Grey Lynn from 7.30pm to see a host of comedians and musicians, including Michele A'Court, Donna Brookbanks, Justine Smith, Cori Gonzalez-Macuer, Matt Coombe, Sebastian Holland Dudding (Clovis), Jacqui Hooper, Jess Loudon, James Maeva, Anatonio Te Maioha, Tawanda Manyimo, Paul McLaney (Gramsci), and more. The dress code is hot pink. Tickets are $30 each and all profits will be donated to Planned Parenthood USA.
Visit an exhibition
Tautai Gallery's pop-up exhibition Still Here, part of a four-part docu-series that "weaves intergenerational stories of family, community and culture, dispelling the myth that 'all the Islanders have left' inner-city Auckland, is on until Saturday July 23. See the breadth of incredible photographs at 300 Karangahape Rd, Auckland.
BOOK AHEAD
WOMAD
Exciting news for WOMAD fans — the festival is back next year on March 17-19, celebrating its 20th anniversary at the Bowl of Brooklands and Brooklands Park, in New Plymouth. Over its 20 years in Taranaki, WOMAD NZ has presented over 500 acts, and 1500 performers from 95 countries. The lineup for next year's festival is yet to be announced, but promises to be an incredible three days of music, arts, and dance.
The festival will be back to full capacity with eight stages and an eclectic, cross-cultural lineup of musicians, artists, and inspiring speakers from around the globe. Remaining general admission tickets went on sale Tuesday at Womad.co.nz. Camping and glamping options are available too. Get in quick!
Auckland Restaurant Month
In addition to a sundry of delectable (more accessibly priced) menu options this August, the city's culinary scape will see special evenings that you'll want to book ahead for. There's a mashup of Esther and QT Wellington's Hippopotamus restaurant where "Parisian chic meets [an] underground Bohemian scene", an equally exciting-sounding evening combining Japanese top spot Masu and Weta Workshop Unleashed, and margarita masterclasses at the Ceviche Bar by Besos Latinos with chef Luis Cabrera.
Share this: