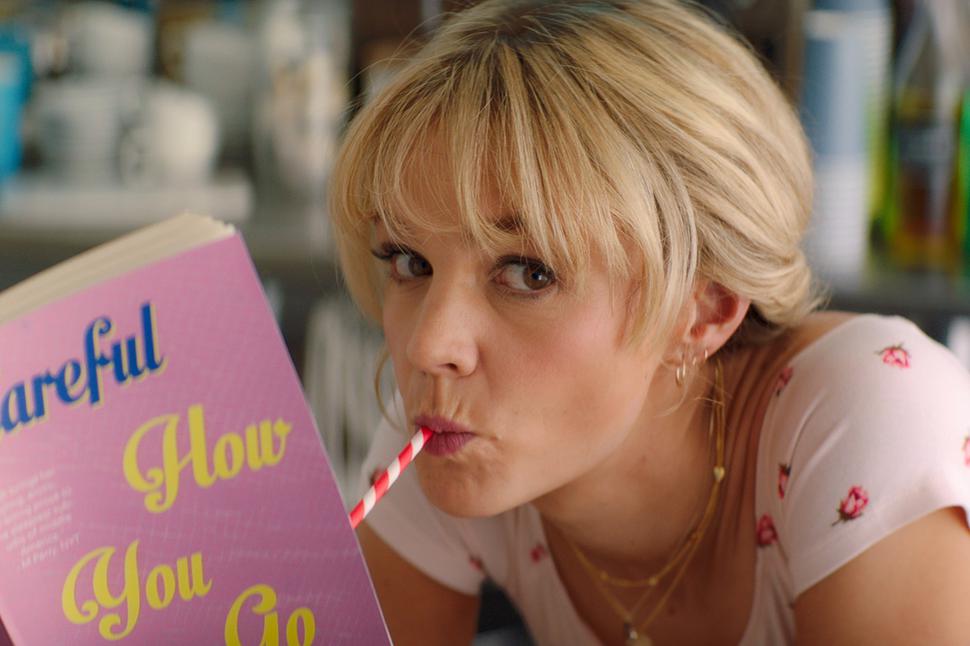 Diwali, A Community Hui & More Fun Things For The Long Weekend
Segue between online cooking classes, a digital hui and an unforgettable revenge tale
Friday Oct. 22, 2021
TELEVISION
Promising Young Woman
In a remarkable performance by Carey Mulligan, British director Emerald Fennell's revenge thriller sees medical student Cassie drop out to focus on dealing with trauma by exacting vengeance on evil men. It's a provocative comeuppance for the post-#MeToo era that's impossible to look away from. Available to watch on Neon
Succession
The Roys are back! The first episode of Succession's third season has just been released, and those missing the conniving clan welcome their Machiavellian return. For a show airing during a time of unrest, uncertainty, it's a surprising hit and an addictive watch — the politics, the lavish sets and wardrobes, the horror of wealth and power — that provides both an escapism and a reality check all at once. Available to watch on Neon
Awkwafina is Nora from Queens
The American comedian and Golden Globe-winning actor (Crazy Rich Asians, Ocean's Eight, The Farewell) assumes her alter ego Nora Lin in this semi-autobiographical sitcom, navigating adulthood with a slate of compelling guest stars, including Natasha Lyonne and Jaboukie Young-White. Available to watch on Neon.
Academy Cinemas
For horror fans and for anyone looking to get into the mood for Halloween, you can now watch the original Scream trilogy with Academy Cinemas streaming for only $2.99 each. The popular slasher media franchise now counts four films, with a fifth slated for release in 2022, but it's the first three that really solidified its place in pop culture history. Visit Academy OnDemand.
PODCASTS
Fallen Angel
Lingerie brand Victoria's Secret defined generations and had a lasting impact on beauty standards and gender norms. With change afoot in the industry and society at large (and the company attempting a rebrand) this new podcast investigates its cupboardful of secrets — from allegations of harassment and ties to Jeffrey Epstein, to transphobia, racism and diet drugs. Hosted by journalists Vanessa Grigoriadis and Justine Harman, they talk to insiders like former Angels Erin Heatherton and Bridget Malcolm, for an intimate and revealing look at what went on during Victoria's Secret's powerful (and dark) heyday. Listen to it on Apple Podcasts.
EVENTS
Billie Culy
Step into the sweet, pastel-filled world of artist Billie Culy for Kaukau on the road's off-site exhibition A Place To Be II, opening October 28 and running until November 13 at Billie's studio. 116 Tennyson St, Napier. For travel updates on Covid-19 alert level restrictions, please visit Covid19.govt.nz and stay safe.
Diwali
Auckland's Diwali Festival is bringing many of its much-loved events online this year following its cancellation, from Indian cooking classes to dance classes, henna and crafts, plus videos where you can learn more about Indian culture and playlists from DJs who were poised to perform at the festival. On now until November 4. See aucklandnz.com/diwali for the full programme, online events and more information.
Olivia Cashmore Collection Preview
Fashion designer Olivia Cashmore is launching her new local label's summer pre-order collection a little bit differently: Based on Tupperware parties of bygone days, you can join the designer in a Zoom party as she walks you through each new piece — "like show and tell, but better". Email info@oliviacashmore.com for more information and to make a booking. Pre-orders open next Wednesday.
Online Community Hui
Calling all current (or aspiring) city residents and island-dwelling folk in Tāmaki Makaurau, Auckland Central MP Chlöe Swarbrick is hosting an online hui series to discuss the future of neighbourhoods in the electorate, asking what we love, what are the challenges, what we need more of, and how do we care for our people and planet. Inspiring stuff! There are four hui on the schedule — City Centre, Newton, Grafton and Eden Terrace; Waiheke; Ponsonby, Freemans Bay, Herne Bay and St Mary's Bay; and Aotea Great Barrier. Register online for a Zoom link.
Share this: