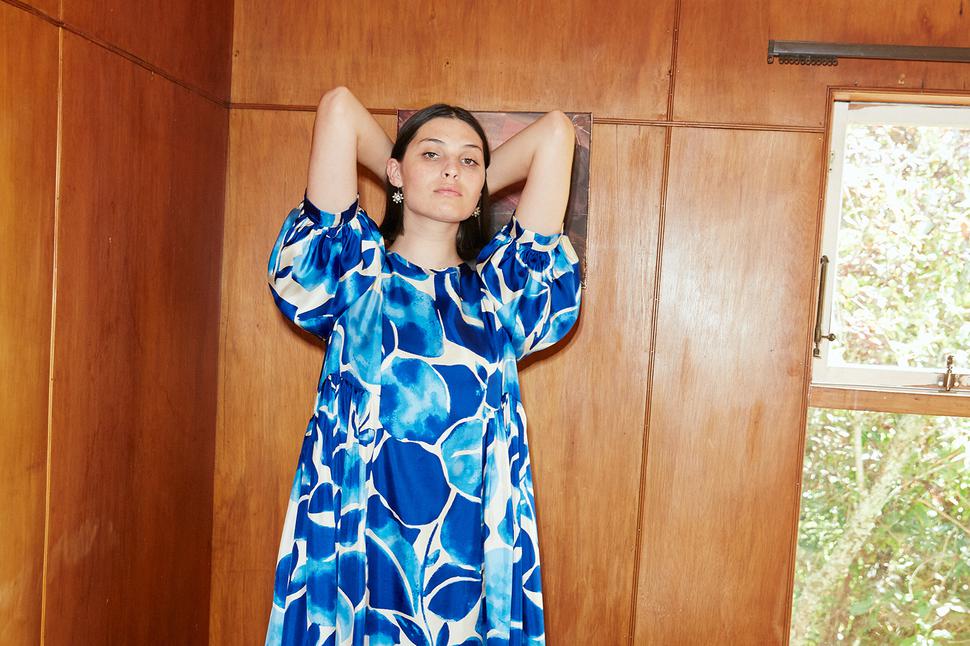 DIY Frosé, A Happy Place & More Fun Things For The Weekend
Serve yourself a chilled glass of frozen rosé, toss some confetti and pay your respects at an Anzac memorial service
Thursday April 22, 2021
Head to a boutique
Snap up flouncy dresses and rich, lime green sweatshirts at Daylight Moon Studio this Friday, April 23, and Saturday, April 24, as it opens its Devonport boutique to the public. From 10am to 4pm at 1 Fleet St, Devonport, Auckland
Have frosé on tap
Rooftop bar Dr Rudi's is hosting an exclusive pop-up serving a kaleidoscope of frozen rosé flavours, with lollies to boot. After you've self-served your frosé from a veritable rainbow sea, pick toppings from the candy garnish wall. On now until June 6. Level 2/204 Quay St, Auckland.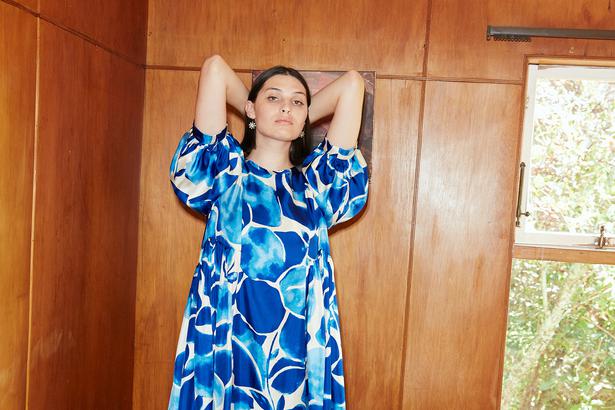 Take part in Fashion Revolution Week
Join the conversation on sustainability and ethics in the fashion industry with Fashion Revolution Week's series of events across the country.
Learn back and brick stitches from textile artist and tutor Siobhan Lucia at an embroidery workshop at Auckland's Studio Toi Tu (Thursday April 22 from 6pm to 7.30pm; Tickets are $10 from Humanitix); listen to Samantha Jones of Little Yellow Bird Apparel, Bernadette Casey of The Formary, and Brian Johnston of CoGo talk about slow fashion in conversation with MC Clare Chitam at Wellington's Designer Wardrobe store (Thursday April 22 from 6.30pm to 8pm; free); shop at a pre-loved market this Saturday in Ponsonby at the community centre in the Johnny Mitchell Hall from 12pm to 4pm; and glean patchwork skills at Dunedin's Stitch Kitchen (Saturday April 24 from 1pm to 4pm; entry by donation with tickets available from Humanitix). See Fashion Revolution New Zealand's Instagram for the full programme. Fashionrevolution.org/oceania/new-zealand
Check out NZ Spirit Festival
Glamour girl turned guru Rachel Hunter will offer a workshop entitled Rishikesh and Beyond, following the opening powhiri of this year's Spirit Festival, but it's not the only highlight. Tiki Taane will be performing, as will Maisey Raika, and there's a wealth of workshops to attend, from something called "banana boogie" to yoga and meditation. On today until Sunday, April 25, at Kumeu Showgrounds; 10am to 5pm. Tickets are available here.
Learn about your beans
Find out where your coffee comes from at roaster Flight Coffee's talk this evening, presented by the brand's managing director, Richard Corney. There will be coffee tasting, of course, with drinks and snacks to follow. Thursday April 22 from 5.30pm to 7.30pm at Onehunga Cafe. 259 Onehunga Mall, Onehunga, Auckland.
Attend an Anzac service
The Auckland Museum will be hosting its annual Anzac commemorative service this Sunday, April 25, accompanied with museum tours, music and poetry. Pay your respects at the 6am Dawn Service, grab a coffee from Espresso Bar 1929, walk through the memorial field on the site's northern slopes, then make your way to the hallowed halls of the museum for free to discover more about New Zealand's history during WWI and WWII. Parnell, Auckland.
Find your Happy Place
It's been touted as an Instagram haven, and it's come to Auckland. Sit in a room of rubber ducks, throw confetti, explore handmade flowers, lie in a ball pit and stroll through a space that smells like freshly baked cookies. The whimsical touring exhibition is open at Spark Arena from April 23 from 12pm. Tickets are available here. 42-80 Mahuhu Crescent, Parnell, Auckland.
See Terrible Sons
The husband-and-wife duo whose duet, Tears Don't Fall, cemented them as a Spotify sensation (the song has over 18 million streams to date) are performing their delicate, harmonic folk this Friday, April 23, alongside guests Holly Arrowsmith and Chris William and a full band. Hear their new EP, Mass, unspool at The Piano, Christchurch, from 7.30pm. Tickets are $25 and are available here.
Attend Hopstock
Find the ninth iteration of this craft beer festival across Wellington from now until April 26. It's an opportunity to celebrate the city's hop harvest, and wend through a different kind of brew trail. Venues across Wellington.
BOOK AHEAD
Go back to basics with a sewing workshop
Conscious clothing label Esse is celebrating its new pop-up at Mt Eden's BLOC with a basic clothing repair workshop hosted by stitching stalwart Renee from That Perfect Hour. Hone your hand-stitching technique, sip on light refreshments and peruse some of the brand's lush designs on Thursday April 29 from 6pm to 8pm. Tickets are $21.48 and are available here.
Share this: