Fun Things to Do this Weekend 22/09/16
Enjoy some Italian food, head across to Waiheke or pick up a designer bargain this weekend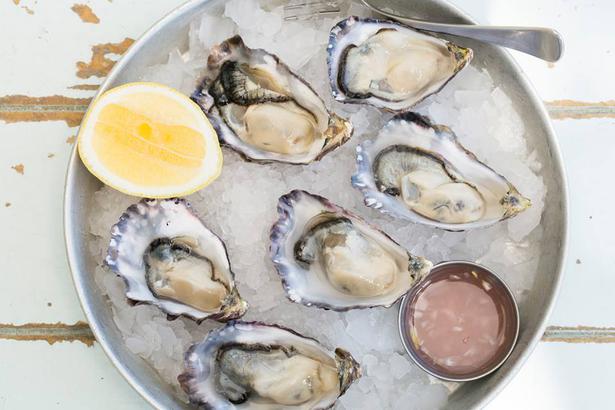 Thursday Sept. 22, 2016
1. Waiheke's The Oyster Inn is hosting The Inn Crowd this Friday night. Wind down after a long week with DJ Jaimie Webster Haines and a glass of your favourite drop.
— 124 Ocean View Rd, Waiheke, September 23.
2. Green Bay High School is holding a pop-up opshop to raise money for a student art history trip - there will be second-hand cookbooks, kitchenware, vinyl, shoes and clothing for sale, including designer items such as Pierre Cardin, Karen Walker, Adidas and Ray-Ban sunglasses. Plus, there will be barista coffee and sweet treats for sale.
— Art Department, 143-161 Godley Rd, Green Bay, September 24, 10am-2pm.
3. It's the last weekend to catch Judy Millar's Turning The World Inside Out: 30 Years A Painter exhibition, showing the artist's latest works from this year alongside a piece from 1987.
— Gow Langsford Gallery, 26 Lorne St, Auckland, until September 24.
4. Festival Italiano is back for another year, celebrating all things Italian with over 40 stalls of design, culture and food – enjoy classic Italian cuisine in open air restaurants or dine at al fresco tables under shade.
— Osborne and Kent Sts, Newmarket, September 25.
5. After seven years, boutique Children of Vision is sadly closing its doors, and will say goodbye this weekend with a closing down sale at The Keep. Pieces from international and local brands such as Bernhard Willhelm, Daniel Palillo, Jarrad Godman, Jojo Ross and Jimmy D will be reduced.
— The Keep, 504 Karangahape Rd, Auckland, September 23-25.
6. Get shopping at the Jane Daniels workroom sale, with the designer's head office brimming with samples and past season styles – there's even free parking.
— 103 Newton Rd, Eden Terrace, September 23-25.
7. Need some retail therapy? Topshop's latest collection of Ivy Park sportswear will hit the shop floor come Friday, head in and get your athleisure wardrobe sorted.
— 203 Queen S, Auckland, from September 23.
8. Urban Street Fest has your Thursday night dinner sorted, with a lineup of food stalls that includes something for everyone. Think Double Dutch loaded fries, modern Chinese from Judge Bao or creme brulee from The Brulee Bike.
— 49 Mackelvie St, Ponsonby, September 22.
9. 38 wineries from the Hawke's Bay, including Elephant Hill, Craggy Range and Clearview Estate, will come together to offer over 200 wines for tasting this Saturday at the Hawke's Bay Wine Celebration. Find out more about the best wine of the region here.
— Shed 10, Queens Wharf, Auckland, September 24. 
Read our September culture guide for more events on during the month. 
Share this: