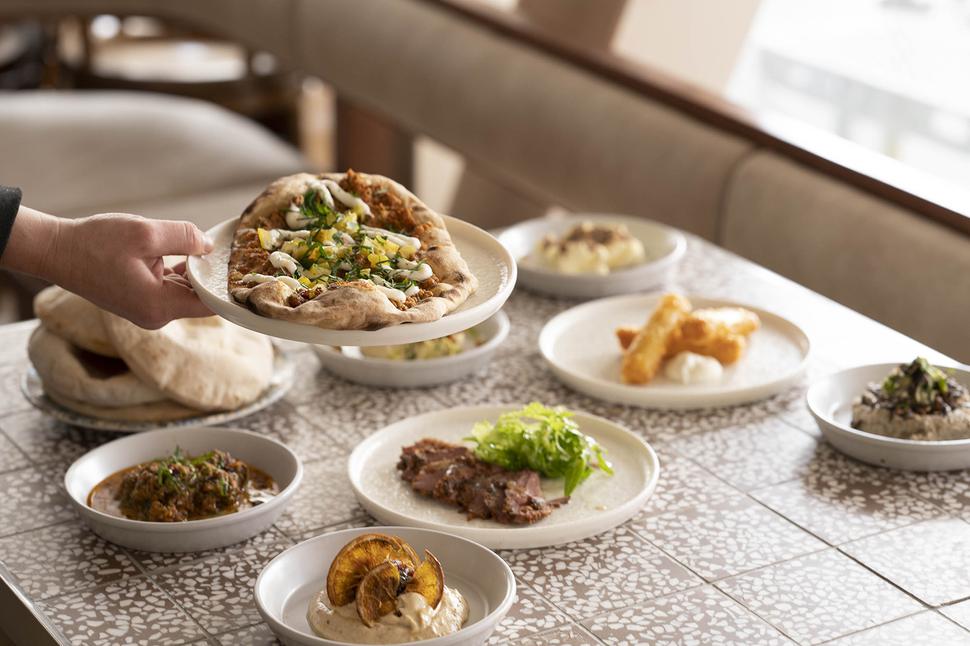 Celebrate Matariki & More Fun Things For The Long Weekend
Stargaze, visit a piano pop-up, and dine at a gorgeous new Middle Eastern opening
Thursday June 23, 2022
Visit Kisa
From the team behind Ombra and Mr Go's comes Kisa, a gorgeous new Middle Eastern-inspired restaurant in a prime position on the corner of Cuba and Vivian Sts in Wellington. Serving a variety of mezze, the eatery's piece de resistance is the Josper Mangal (charcoal barbecue), the only one of its kind in Aotearoa, which gives a smoky, flame-kissed quality to its meat-threaded skewers and vegetables. The interior is warm and chic, ideal for whiling away an hour with a Turkish-style cocktail — trust us, we were just there! Stop in on your way to a host of Matariki events, from walk-through experience Ahi Ka to fireworks on the waterfront. 195 Cuba St, Wellington
Go to GABS
Craft beer lovers should secure their tickets to GABS (the Great Australasian Beer Spectapular) as taps descend on ASB Showgrounds this Saturday, June 25. A host of craft breweries will be sharing their foaming libations, with over 50 new concoctions made especially for the festival. Food trucks will on site, as will a silent disco, beer masterclasses, giant Jenga, roving bands, table tennis and more. Gabsfestival.com
Tuck into some street food
Balmoral Street Food is kicking off its winter series with a night market on Matariki. Rug up warm and head down to the Junk & Disorderly carpark, where you'll find food trucks galore. Friday June 24, 5.30pm to 9pm. 164 Balmoral Rd.
CELEBRATE MATARIKI
Attend Matariki ki Waikato
Make a trip to the Matariki ki Waikato (on now until July 17) festival for giant scale glow-in-the-dark puppet shows; market days in Hamilton, Raglan and Ngāruawāhia; and a special concert from L.A.B, Jess B and Masaya at Hamilton's Globox Arena on Saturday July 2. Matarikiwaikato.nz
Watch Kia Ora Shorts
Attend a screening of short films by a range of talented Maori film-makers at the Corban Estate Arts Centre, courtesy of the Wairoa Māori Film Festival. Entry is $10. July 7-8. 7pm–9pm. Matarikifestival.org.nz
Go to a pop-up piano
Illuminate Matariki, a series of free piano-driven light show concerts, are popping up across Tamaki Makaurau. See Matthias Jordan at Parnell's Holy Trinity Cathedral (June 24, 5.30pm-7.30pm) and Avondale Artspace (July 1, 6pm); Nic Manders at Mt Eden's Tahaki Reserve (June 25, 7pm); Greg Johnson at All Saints Ponsonby (June 30, 7pm); Jan Hellriegel at Pah Homstead (July 2, 7pm); and Nic Dow at Titirangi Beach (July 3, 7pm). It comes with the simple instruction "BYO blanket, seat and good vibes".
See the Matariki Lights
Aim for the stars with an illuminating projection installation at the Auckland Stardome, where a bite-sized outdoor light and sound display will tell the story of Matariki every seven to 10 minutes (on now until June 25; 6.30pm-7.30pm weeknights, 6.30pm-9pm on Saturday and Sunday). There will also be 10-minute Matariki shows in the planetarium (no bookings required) and Stardome will open its doors free of charge on June 24. Stardome.org.nz
Explore Devonport
Make your way to Devonport this Saturday, June 25, for a sundry of Matariki festivities, from a lantern hikoi, to wood carving, kapa haka, screenings at boutique cinema The Vic, storytelling and boardgames at the Devonport Library, and hangi cooking at the Devonport Community House. Discover the full Matariki Devonport programme at Devonport.co.nz/puanga-matariki-celebrations
Visit a dawn ceremony in Dunedin
Dunedin denizens should make their way to the Matariki ahuka nui dawn ceremony at the Otago Museum Reserve on June 24 from 7am-9.30am. Reflect on departed loved ones, enjoy kapa haka performances, and join a free community breakfast. Elsewhere throughout the coming week, make a wishing candle, attend a poi workshop, here tales of legends, learn from an ethnomusicologist, and take a look through a solar telescope. Discover the full Matariki Dunedin programme, on now until July 3, at Matarikidunedin.co.nz
Boat around the Bay of Islands
Find yourself on the Paihia Village Green this weekend for arts and crafts, interactive displays, food stalls, kapa haka, and fireworks. On June 25, you'll see singer Tiki Taane in the festival marquee. There's also a dawn cruise starting as early as 5.15am from Paihia Wharf and Russell Wharf on June 25, where you'll learn to identify the Matariki cluster and tour around the bay's inner islands. Discover the full Matariki Bay of Islands programme, on now until July 31, at Eventfinda.co.nz
Share this: