Fun Things To Do This Weekend 23/11/17
Markets and exciting pop-up sales seem to be the theme for this weekend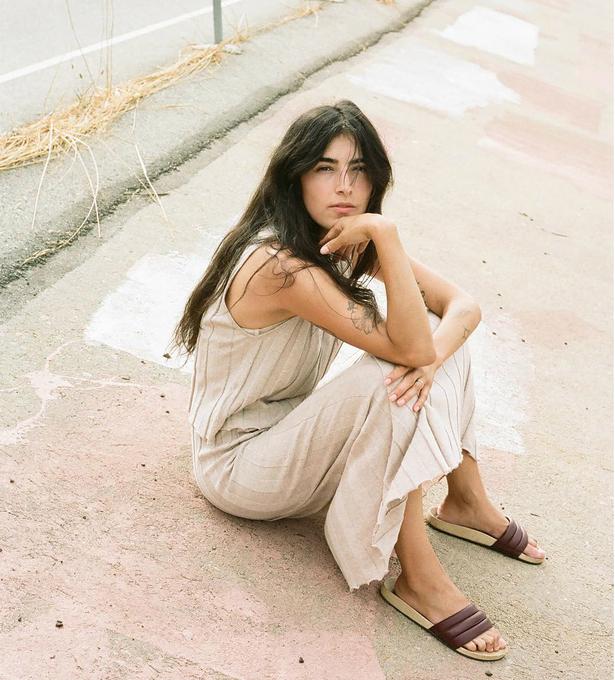 Thursday Nov. 23, 2017
1. Visit Penny Sage's Studio
Fashion label Penny Sage have just started opening their studio and showroom each Friday and Saturday for you to browse and enjoy. To celebrate the launch of the space, they've worked with artists Ophelia Mikkelson and Ryder Jones, who have curated the space and are showcasing their latest artworks, which includes furniture and intriguing handcrafted objects. Also on offer are their usual collection of beautiful clothing and jewellery, including Penny Sage, Zelda Murray, Marta Buda, Matt Nash and Pansy. 
• Penny Sage Studio & Showroom 6a Kirk St, Grey Lynn. Saturday, November 25 from 10am
2. Feist
Following the launch of her newest album Pleasure, this weekend Leslie Feist makes her way to New Zealand for her first headline show here. Poetic, introspective, and immensely talented, Feist is sure to put on a beautiful show.
• The Powerstation, 33 Mt Eden Rd, Grafton. Saturday, November 25, 8pm. Tickets $75 from Ticketmaster.co.nz
3. Auckland Festival of Ceramics
It's the last week to catch one of the many events happening as part of Auckland Festival of Ceramics, celebrating all the talented makers we have in our backyard.This weekend, Peter and Julie Collis are holding a studio talk, there's a ceramic safari bus tour, Malcolm Smith Gallery is hosting a session on Korean ceramics, and there are workshops if you're feeling inspired to make something yourself.
• Visit Ceramics.co.nz to see the full schedule.
4. Lonely Sample Sale
Lonely Label is set to have an Auckland sample sale this Saturday, while also collecting items for the City Mission. Take along a non-perishable food item or toiletry to enter — we imagine the best plan would be to get there nice and early.
• Coffee Supreme, 376 Great North Rd, Grey Lynn. Saturday, November 25, 10am-5pm. Cash and eftpos available.

READ: Lonely Lingerie is Launching Maternity
5. Grey Lynn Park Festival
It's starting to feel a lot like summer, so make the most of the warmth by spending the day at the Grey Lynn Park Festival. There will be hundreds of stalls selling delicious food and artisan goods, as well as music throughout the whole day. This festival has been running since 1984 and is a relaxing, family friendly and fun way to welcome the warmer months.
• Grey Lynn Park, Williamson Ave. Saturday, November 25, 9.30am-6pm. Visit Greylynnparkfestival.org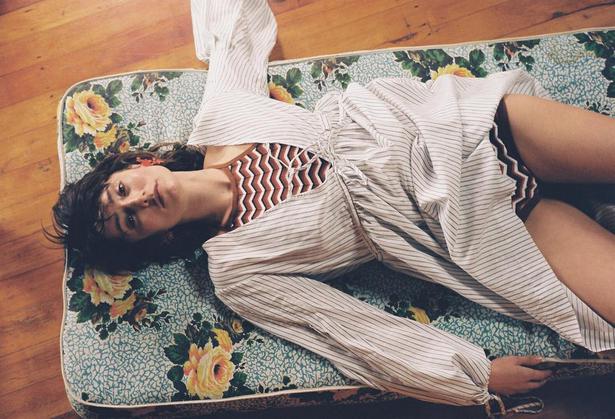 6. Dominic 'Tourettes' Hoey and Skyscraper Stan
Dominic Hoey (Tourettes) is busy travelling the country, touring his best-selling debut novel Iceland, which he released earlier this year. Dominic will perform the honest, observant, and satirical poetry he's become known for, while Skyscraper Stan will share a "lyrical travelogue dripping with sarcasm, whimsy and wit". Expect a night full of dark humour and biting social commentary.
• Wine Cellar, St Kevins Arcade K' Rd. Saturday, November 25, 8pm. Tickets $10 from Undertheradar.co.nz
7. Christmas Market at Final Final
Support local makers and get some Christmas shopping done early at Final_Final's Tiny Christmas market. Expect zines, jewellery, pins, candles, ceramics, art, and more from 20 young designers, as well as free filter coffee thanks to Kokako.
• Final_Final, 43c Dryden St, Grey Lynn. 10am to 4pm. Visit the Facebook event. 
8. Earthquakes in London
Graduates of The Actors Program and Last Tapes Theatre company have created this epic show, which travels from 1968 to 2525, asking what it will take for everyone to start taking climate change more seriously. A reinterpretation of British playwright Mike Bartlett's modern classic, it's set to be a thought-provoking show by a cast brimming with fresh talent. 
• Basement Theatre, Lower Greys Ave, Auckland City. Until Saturday, November 25. Tickets $15-$22 from Basementtheatre.co.nz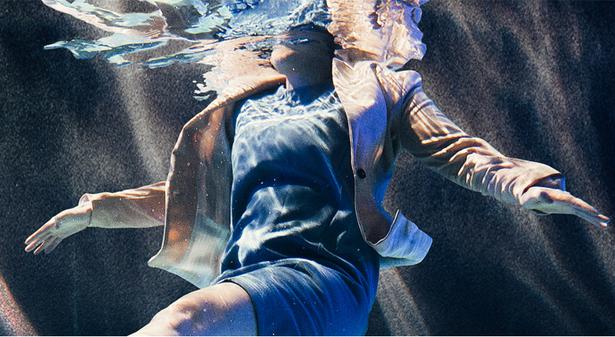 Earthquakes in London is on until Saturday. Picture / Supplied.
9. Make Your Own Havaianas
Design some jandals to see you through summer at Havaianas' ever-popular 'Make Your Own' event inside Smith & Caughey's. You'll have the chance to mix and match soles, straps with letters, pins and crystal charms and then they'll be put together for you by the helpful staff. 
• Smith & Caughey's, 253 Queen St, Friday 24th November, 10am-9.30pm, and Saturday 25th 10am-4pm.Visit Smithandcaugheys.co.nz
10. Shanghai Express at Tivoli 
An art gallery, bookstore and mini-cinema on Waiheke Island, Tivoli has been rolling out special events to mark their tenth birthday, including a film series. With a 'then and now' theme, the series is concluding with a screening of the 1932 film Shanghai Express. Starring Marlene Dietrich, this is a rare chance to see a film that has been described as "surprisingly feminist" and self-reflexive for its time.
• Tivoli, 118B Ocean View Rd, Pendragon Mall, Oneroa, Waiheke Island. Saturday, November 25. Donations appreciated. Visit Tivolinz.com
11. Ball Agencies Warehouse Sale
This huge sale will see thousands of items from brands such as NYDJ, Day Birger et Mikkelsen, Day et, Leon Harper, Deby Debo and Black Orchid reduced by up to 70 per cent. Stock up on summer clothes, homeware and accessories without breaking the bank.
• Ball Agencies Warehouse, 33C Falcon St, Parnell from November 24-26, 10am-4pm. Visit Ballagencies.co. 
12. Visit the Champagne Mumm Rosé Box
Part art installation, part bar, the Mumm Rosé Box is serving up wine, delicious cocktails and summer tunes from this weekend. It will be visiting bars and restaurants across Auckland this summer, including Mr Tom's, White & Wong's, Longroom and Mission Bay Pavilion. This Sunday you can find the first pop-up at Soul Bar, and for the full list of dates and venues pop over to their Facebook page.
• The Mumm Rosé Box, Soul Bar and Bistro, 16-18 Lower Hobson St and Customs St West. Sunday, November 30
READ: New Opening: Mission Bay Pavillion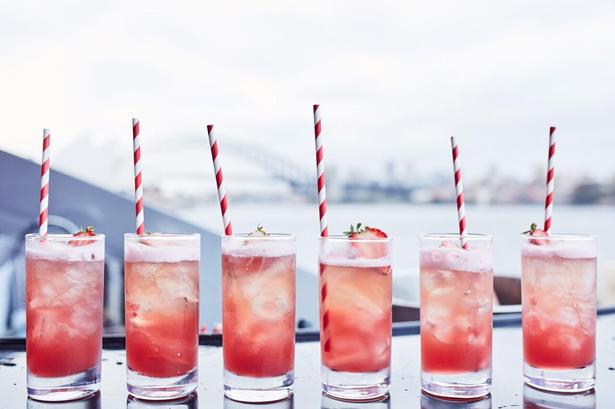 13. Reebok Confidence Unleashed
New Zealand's biggest, free, female-only self-defence class is taking place on November 23, to coincide with White Ribbon Day (November 25). Stuntwoman, Hollywood actress and action-hero Zoë Bell will host the class, which aims to teach women how to defend themselves in dangerous situations. 
• Shed 10, 89 Quay St, Queens Wharf. Thursday, November 23, 6.30-8.30pm. To register, visit Reebokconfidenceunleashed.co.nz. Please note the event is R18.
LOOKING AHEAD
Things to book and look forward to
New Zealand Flower & Garden Show, November 29 - December 3
Auckland Fashion and Music Gala, December 1
TEDxAuckland, December 1-2
Harry Styles, December 2
In Conversation with Yvette Noel-Schure, December 12
Wondergarden, December 31
Lupe Fiasco, January 19
One Love Festival, January 27-28
Auckland Arts Festival, March 8-25
Share this: