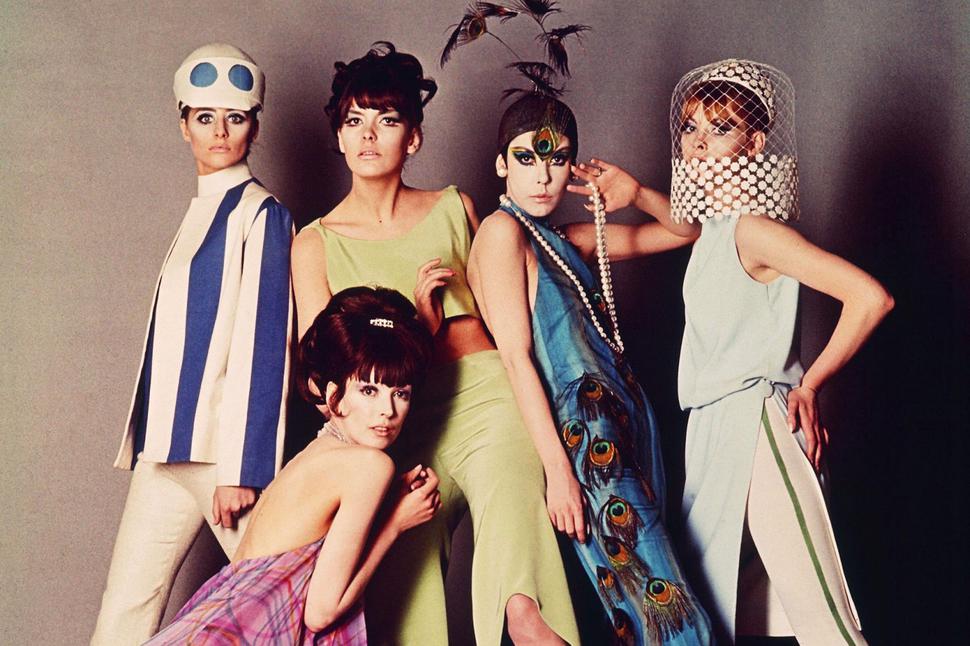 Listen To Wild Orange, Watch A Norwegian Rom-Com & More Fun Things For The Weekend
Drift through indie-pop, be introduced to embroidery and read about ecology through the ages
Thursday Feb. 24, 2022
Visit The Keep
The concept of multi-brand stores isn't new, but one dedicated to showcasing our burgeoning design talent feels timely as we look further toward original ideas and smaller deliveries. Founder of Karangahape Rd-based The Keep, Lela Jacobs has recently opened the floor to new makers including fashion designer Emma Jing, Taylor Groves and jewellers Shannen Young and accessories designer Wilbur Hsu.
Transforming the idea of a retail store to an open studio space and collective showroom allows for a more organic and personal approach to consuming, with the opportunity to collaborate with other designers in the future. These exciting Tāmaki Makaurau-based makers complement each other with their consciously made objects ranging from textiles to precious metals. The Keep, 504 Karangahape Rd. Open 1pm to 4pm, Wednesday to Saturday
Support the Tautai Tonga Relief Fundraiser
Following the devastating aftermath of the Hunga-Tonga-Hunga-Ha'apai volcanic eruption and tsunami in Tonga, Tautai Contemporary Pacific Arts Trust has rallied together with Aotearoa-based Tongan artists for the Tautai Tonga Relief Fundraiser, in efforts to provide relief and support for the people of Tonga.
Special-edition poster prints by these artists will be available for purchase for a limited time. All proceeds will go to Red Cross Tonga to support the people of Tonga in this time of need. From Monday 28 February until Sunday 20 March, the Tautai Tonga Relief Fundraiser will be live at Tautai.org, offering prints of new and existing original work by: Tai Nimo; Tui Emma Gillies and Sulieti Fieme'a Burrows; Sione Faletau; Kalisolaite 'Uhila; Serval Fandango; Uhila Nai; Telly Tuita; Meleseini Faleafa; The Doctor; Jalaina Hitchen; Melissa Gilbert; 'Ahota'e'iloa Toetu'u; Hulita Koloi; and Kasi Valu with Toi Whakaari Students.
Tautai Director Courtney Sina Meredith says, "The Kingdom of Tonga has been devastated by this eruption, with ongoing impacts on communication, infrastructure and even food crops. Two months on, there is still an urgent need for support. Mālō 'aupito to these wonderful artists for their generosity and rallying together to offer a beautiful range of exclusive prints to help raise funds for our kāinga in Tonga."
All prints will be priced at $50 +gst ($57.50), and will be available only for the three-week period of the fundraiser, making a rare opportunity to purchase work from these artists as well as support the ongoing relief efforts in Tonga. Tautai will continue to support relief efforts as best we can going forward and we welcome further ideas from the Tongan community as we unite to provide aid, care and 'ofa.
Watch The Worst Person in the World
This Norwegian rom-com is one of the most anticipated new releases, not least for its Oscar nomination. Centred on Julie (Renate Reinsve, who won the Best Actress award at last year's Cannes for this role), a twentysomething medical student who is wholeheartedly unsure about what she wants to do with her life. For those reluctant to dip into the romantic comedy genre, this film is a gentle, funny offering, and a must-watch. Available to watch in select cinemas across the country.
Read Otherlands: A World In The Making by Thomas Halliday (Allen Lane, $40)
A palaeobiologist gets poetic in this crisp, beautifully rendered history of life on Earth. Spanning seven continents to as far back as the dawn of time (expect the mammoth steppe in Ice Age Alaska and Ediacaran Australia), it's an account of ecology through the ages, wrapped in its own lyrical amber.
Check out Broida
Craft is enjoying a renaissance, with the meditative nature of handwork providing solace and focus in these tense times. Picking up on that thread is local site Broida. Created by Briar Lloyd (who has a background in textiles and surface design) to encourage mindful making and share knowledge, it offers a friendly introduction to the vocation of embroidery. Broida's cross-stitch kits, $49, are contemporary and style-conscious, with a nod to tradition — think geometric patterns, natural motifs, and designs inspired by Gustav Klimt and Art Nouveau — and there are resources and workshops to help sharpen your skills. Broidastudio.com
Watch Landscapers
Olivia Colman and David Thewlis star in this four-part true-crime mini-series (notably written by Ed Sinclair, Colman's husband) as Susan and Christopher Edwards, a middle-aged murder-committing couple on the run (something that comes to light when Christopher, while in France, tells his stepmother the pair buried his wife's parents in their garden near Nottingham 15 years ago). Available to watch on Neon.
Listen to Under The Influence
Hosted by journalist Jo Piazza — who has contributed to The Wall Street Journal and The New York Times, and written books on celebrities and wealth — this series explores the power and pitfalls of the "mommy influencer" industry. An insightful listen, Under The Influence steps behind the sheen of Instagram, and looks at the realities of the influencer economy, and the impact it can have on people.
Listen to Looking For Space by Mild Orange
The spacey third album from Aotearoa's indie-pop dreamers Mild Orange, Looking For Space is filled with fuzzy gems that will have you floating blissfully if not through the cosmos, at least through your lounge.
Watch a groovy double feature
What better way to celebrate the Mary Quant: Fashion Revolutionary exhibition than with a cinematic experience that will transport you back to the swinging 1960s. Auckland Art Gallery Toi o Tāmaki, Hollywood Avondale and Viva are teaming up to bring you two iconic films, for the Swinging Sixties: Double Feature on Sunday February 27 — a Hard Day's Night (1964) and Blow-Up (1966). Tickets for are available from $15 — but book now, as capacity is limited to 100 seats per film.
Watch Inventing Anna
Based on the fascinating real-life case that made headlines during the "summer of scam" as it came to be called, this Netflix series unpicks the web of fraud, fashion and fine art around upwardly mobile "heiress" Anna Delvey. Available to watch on Netflix.
Read Love Marriage by Monica Ali (Virago, $35)
Monica Ali highly anticipated new book, Love Marriage, revolves around Yasmin Ghorami, a 26-year-old doctor-in-training, and her fiance, Joe Sangster, a fellow medic, as they navigate an unravelling web of secrets and reckonings that start to become untethered amid an introductory dinner between their households. Set in present-day London, it's a richly rendered character study and a probing exploration of race, class and love. 
Share this: