Fun Things to Do This Weekend 24/08/17
Dress up your dog or indulge in all things French this weekend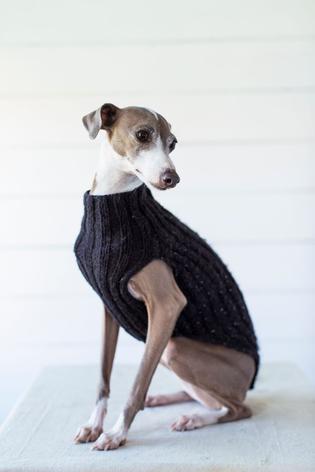 1. Dogable Art
Lake House Arts are combining International Dog Day and Fashion Week for a special day where you and your dog can dress to impress. Dogable Art will be a day of elegant events including live portrait illustrations, trick training, fashion photography and even a runway show. 
• Lake House Arts, 37 Fred Thomas Drive, Takapuna. Saturday August 26, 10am-4pm. Visit Lakehousearts.org.nz.
2. Studio Ghibli Film Festival
Twenty-two films from the acclaimed animators at Studio Ghibli are coming to the Academy for a month-long celebration of their much-loved films. Revisit crowd favourites Spirited Away or My Neighbour Totoro, or watch a lesser known gem you haven't seen yet.
• Academy Cinema, 44 Lorne St, Auckland Central, Friday August 25 - Wednesday September 20. Visit Academycinemas.co.nz.
3. A Streetcar Named Desire
Silo Theatre are staging their take on Tennessee Williams' classic show. It was written in 1947 but is described as remaining "urgent and powerful in its exploration of desire and domestic brutality". 
• Q Theatre, 305 Queen St, Auckland Central. Until September 16. To book, visit Qtheatre.co.nz.
4. Marabar Caves exhibition
Embroidery, ceramics, writing and audio combine in this exhibition which acts as a response to the Marabar Caves, as they're described in E.M. Forster's Passage to India, written in 1924. Threads run between work by ceramicist Tom Hinton, textile designer Areez Katki, and artist Evangeline Riddiford-Graham, to create an exhibition layered with meaning. 
• Gus Fisher Gallery, 74 Shortland St, Auckland Central. Until September 2. Visit Gusfishergallery.auckland.ac.nz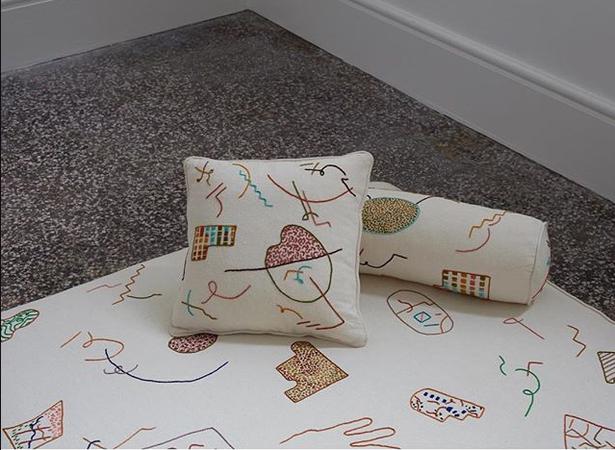 Dwelling (detail), 2017 by Areez Katki on show as part of Marabar Caves. Picture / Samuel Hartnett
5. Kane Strang
After making waves overseas, Kane Strang is returning to New Zealand for a series of shows, shortly after the release of his latest album Two Hearts and No Brain. First on the list was his hometown of Dunedin, but he'll be heading to Auckland to play Whammy on Saturday, alongside Girlboss, The Beths and Eyes No Eyes.
• Whammy Bar, St Kevins Arcade, K Rd. Saturday August 26, 8.30pm. Tickets from Undertheradar.co.nz
5. Le French Festival
Dozens of French stalls will set up inside Shed 10 this Saturday, for the biggest French market New Zealand's ever seen. Amazing food will be the main drawcard, with every French delicacy you can think of on offer, and there will be short films and language lessons to try once you've filled up on chocolate, crepes, and cheese. 
• Shed 10, Queens Wharf. Saturday August 26. Free entry. Visit Frenchfestival.nz.
6. 'Caffeine and Classics' at Smales Farm
For a Sunday brunch with a difference, head along to Smales Farm this weekend for its monthly 'Caffeine and Classics' showcase. There will be muscle cars, hot rods, and vintage cars to admire as you sip a flat white.
• Smales Farm Business Park, cnr Taharoto and Northcote Rds, Takapuna. Sunday August 27, 10am-12pm. Free entry
7. The e-Tangata Storytellers
As part of their Winter Talk Series with publishers BWB, Auckland Art Gallery is holding a discussion between five writers of e-Tangata — an online magazine telling Maori and Pasifika stories that are relevant to all. Sit back and listen or join in and let them know what issues you'd like to see the magazine cover. 
• Auckland Art Gallery auditorium, cnr Kitchener and Wellesley Sts, Auckland Central. Sunday August 27, 3pm. Free entry. Visit Aucklandartgallery.com
LOOKING AHEAD
Future events to book and look forward to
The Others Way Festival, Auckland, September 1, K Rd
The Corsini Collection: A Window on Renaissance Florence, Auckland Art Gallery, September 2-Jan 21
Fazerdaze — Morningside album release show, Kings Arms, Auckland, September 8
Cirque du Soleil: Toruk, Spark Arena, Auckland, September 15-24
Whitianga Scallop Festival, September 16
Future, Spark Arena, September 28
Fiesta Del Sol, Villa Maria Estate, Auckland, November 11
Taste of Auckland, Western Springs, November 16-19
Share this: