Fun Things to Do This Weekend 24/11/16
It's all about shopping and art events for the last weekend of spring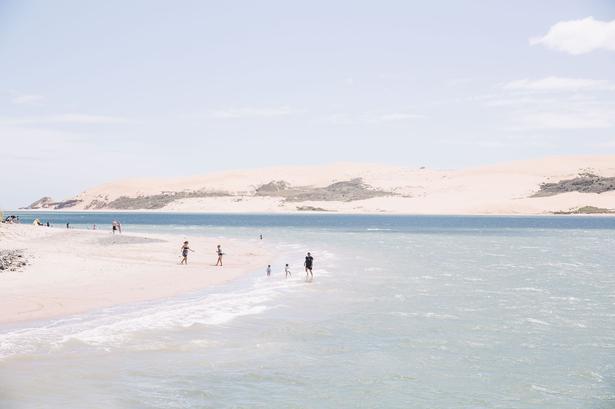 Thursday Nov. 24, 2016
1. Photographer Duncan Innes will get you in the mood for summer with his latest show titled Road Trip. Opening tonight, the show includes snapshots from across the country from far north beaches to the saltworks outside of Blenheim.
— Atomic Coffee Roasters, 420c New North Rd, Kingsland, until November 29.
2. Pick up a piece of work or simply mingle with some great artists at Art Arche, back for the second time this year at Golden Dawn on Thursday night. It will include pieces from Judy Millar, Susannah Bridges and Lola Rose. Find out more about Millar's involvement.
— Golden Dawn, cnr Richmond and Ponsonby Rd, Ponsonby, November 24.
3. There will be a pre-Christmas, half-price sale at vintage store Tango this Sunday – an inner-city goldmine filled with standout pieces and knowledge galore from owner Driss Lambaraa.
— Tango, 55 Little High St, November 27.
4. If your shelf is in need of a restock, head to graphic design studio Ddmmyy and pick up something from its book sale, including coffee table, art, photo and design books, as well as magazines.
— Ddmmyy, 478 Karangahape Rd, November 26.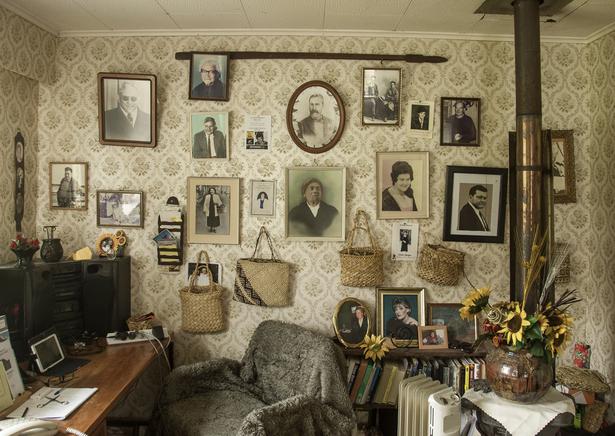 5. The latest work from seven artists including Cat Fooks, Vita Cochran and Sara McIntyre will be on show at Anna Miles Gallery this Sunday afternoon for the opening of Alan's Parlour.  Take a peek into Fooks' studio.
— Anna Miles Gallery, 10/30 Upper Queen St, November 27– December 23.
6. Get your Christmas cards sorted early by heading along to Auckland Art Gallery's screen printing workshop with Hayley Pearce from The Art Room this Sunday. Over three hours, you'll design your own stencil and print your own gift cards from a selection of six colours. Don't miss our round-up of creative workshops.
— Auckland Art Gallery, cnr Kitchener and Wellesley Sts, November 27.
7. Lonely will be taking over Welcome Eatery for a sample sale on Saturday, with 50-70 per cent off. A food donation to the Auckland City Mission will gain you entry and Lonely will match all donations made on the day.
— Welcome Eatery, 181 Grafton Rd, November 26.
8. New Britomart bar and nightclub REC hosts Swak Night on Friday night. Head down for a night of "proud pop bangers", thanks to DJ Connor Nestor and co. Read more about the club.
— REC, 38 Customs St East, November 25.
9. This Saturday, High St streetwear store Parlour has organised a vintage pop-up night market where you can find 80s and 90s Tommy Hilfiger, Polo Ralph Lauren, Patagonia, Fila - and eat some bagels from Goodness Gracious while you shop, with mini burger bagels and Sawmill Pilsners also on offer.
— 2A New North Rd, Eden Terrace, 5pm-9pm, November 26.
10. Open now at Melanie Roger Gallery, A Stitch in Time captures the way nine artists use textiles to inform their work. The exhibition includes pieces from Richard Orjis, Dan Arps, Erica Van Zon and New York-based Victoria Munro's "container paintings", which weave canvas with paint.
— 226 Jervois Rd, Herne Bay. Until December 17.
11. Renowned New Zealand artist Ann Shelton is known for her hyper-real photography, with the first major showcase of her work spanning 20 years opening at the Auckland Art Gallery this weekend. Ann Shelton: Dark Matter features new and early pieces, including unseen photos from the artist's work recording Auckland's social scene in the 90s, and a new series titled Jane Says.
— Auckland Art Gallery Toi o T?maki, from November 26-April 17, 2017.
12. Head along to the pop-up shop from Mark Crane, brother of tailor Murray Crane and formerly of Wunderkammer. He has launched a new shirt collection available at the store, along with handcrafted skincare, printed stationery and more.
— Level 1, 21 Eden Rd, until December 24.
Share this: