Fun Things to do This Weekend 25/08/16
Make the most of your weekend and head to an exhibition, play or fashion show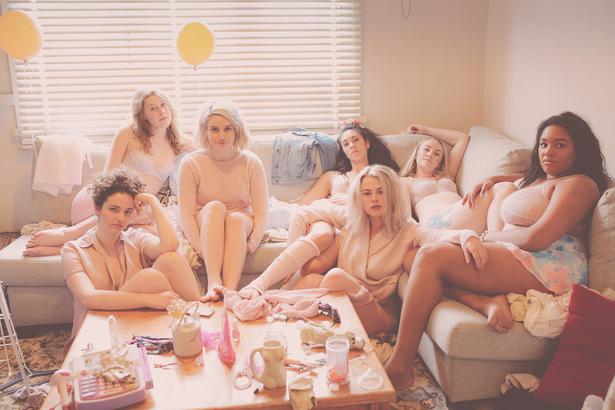 Thursday Aug. 25, 2016
1. Setting out to connect as many established and emerging female creatives in Auckland as possible, local theatre group Bits and Pieces Ensemble are presenting the play Flaps. The collaborative piece is an exploration of the cis-gendered, female experience. According to Brie Hill, who co-curated the show with Emily Campbell, "the piece sets out to not only discuss the ins and outs of our world view but to also make a direct comment on womyn making theatre in Auckland. So we set out to collaborate with as many female creative artists as we could." 
— Basement Theatre, Lower Greys Ave, Auckland CBD, August 23-27.
2. It's the last weekend to catch James Cousins' Resident at Gow Langsford Gallery. For his latest show, Cousins used a mechanical process and spray guns to create multiple layers on the canvas so "the gesture of the hand is not evident in the work".
— Gow Langsford Gallery, 26 Lorne St, Auckland CBD, until August 27.
3. In need of some time out? Get some fresh air at the Eden Garden Tulip Festival, where different varieties of the flower have just started to bloom at the gardens. There will also be two exhibitions of floral artwork on show.
— Eden Garden Society, 24 Omana Ave, Epsom, August 27-28.
4. Television and radio host Wallace Chapman will be joined by four panelists at the Auckland Museum Smart Talk: Object Unrest, in collaboration with Objectspace. Together they will discuss the complex relationship between objects and activism.
— Auckland Museum, Auckland Domain, Parnell, August 26.
5. Catch a show at NZ Fashion Weekend, where there's a big lineup open to the public, with the likes of Andrea Moore, World and Trelise Cooper presenting their new summer 2016 collections.
— Viaduct Events Centre, Auckland, August 26-28. For tickets, visit iticket.co.nz
Share this: