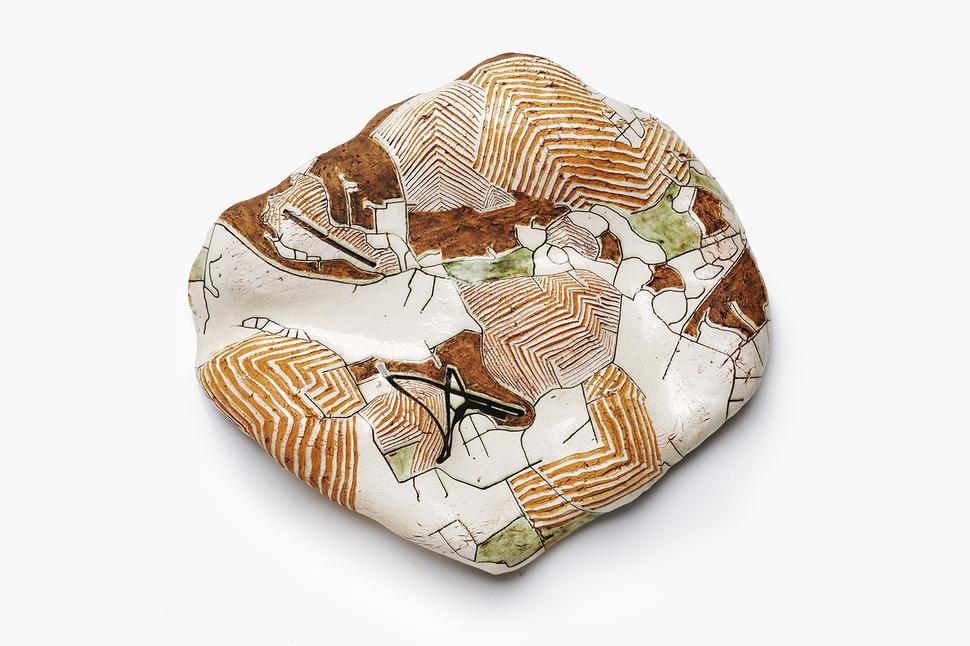 Peruse A Pottery Exhibition & More Fun Things For The Weekend
Mark your diaries for an assortment of arts offerings
Thursday Nov. 25, 2021
TELEVISION
The Power of the Dog
Jane Campion's new Western starring Benedict Cumberbatch, Kirsten Dunst and Jesse Plemons, based on Thomas Savage's 1967 novel of the same name, is something of a claustrophobic saga: Against the breathtaking rolling, golden-lit hills of Otago (Montana, in the film) a fraternal rivalry and the dark drama of ranching clan the Burbanks unspools in slow, unflinching effect. Available to watch in selected cinemas across the country, and on Netflix from Wednesday, December 1.
Dopesick
At once fictionalised and factual in its telling of the American opioid crisis, this big-budget miniseries boasting acting heavyweights Michael Keaton, Kaitlyn Dever and Will Poulter is a moving, serious tale about greed and the lack of moral limits, largely at the hands of Purdue Pharma, which dolled out the painkiller OxyContin while quieting the truth of its addictiveness. Available to watch on Disney Plus.
EVENTS
Moana Currents: Dressing Aotearoa Now
The exceptional exhibition Moana Currents: Dressing Aotearoa Now, curated by fashion doyenne Doris de Pont and Viva's creative director Dan Ahwa, opens in Napier at art gallery MTG Hawke's Bay Tai Ahuriri. Explore the ways in which our place in the Pacific has shaped what we wear. For more information visit Nzfashionmuseum.org.nz. Open from Sunday, November 27, to Sunday, March 6, 2022. 1 Tennyson St, Napier South, Napier
Break Bread
Silo Theatre's new commission Break Bread, a "millennia-spanning epic of triumph over disaster" centres on four characters (Alice, Tom, Scotty and Freya), four homes, and "the rambunctious hidden lives of all of us". It's tipped to be debaucherous, too, so is recommended for mature audiences. Streaming online at Silotheatre.co.nz from November 30 to December 19, 7.30pm and 8.30pm daily, with additional sessions on Sundays at 4pm.
A Little Picnic with Apero, Ima and Coffee Pen 
Conceived as a lockdown pick-me-up, ahead of hospitality re-opening for eating-in soon, these three beloved businesses are joining forces on a socially distanced, order-in-advance pop-up on Sunday November 28, 9:30am to 2pm. There will be Ima-founder Yael Shochat's falafel shawarmas pita, Apero's Leslie Hottiaux and Mo Koski serving up hotdogs, and sweets and refreshments from Coffee Pen's Yas and Fumi Hisai. A delicious idea, and a great way to support these small businesses after a tough three months. Pre-order on Apero.co.nz/superette now. 
PLAN AHEAD
Te Tairawhiti Arts Festival
The previously scheduled October programme of the Te Tairawhiti Arts Festival has been thoughtfully rejigged for February next year, with musical acts including Anna Coddington and Julia Deans, Dragon's Diva Den, Tami Neilson, Louis Baker, Troy Kingi and Delaney Davidson. Expert the debut of opera and kapa haka Hihi, celebrating te reo Maori and featuring Maisey Rika and musicians from the New Zealand Symphony Orchestra, and other mellifluous festival highlights. On from February 3 to 13 at various locations across Gisborne. Visit Tetairawhitiartsfestival.nz for more information.
Portage Ceramic Awards Exhibition
Pottery enthusiasts should check out the annual awards show for this year's Portage Ceramic Awards at Te Uru Waitākere Contemporary Gallery. Peruse the high calibre of the finalists' works, ranging from clay to stoneware to terracotta, as well as concomitant photography, videography and beyond. For more information visit Teuru.org.nz. Open from Saturday, December 4, until Sunday, February 27, 2022. 420 Titirangi Rd, Titirangi, Auckland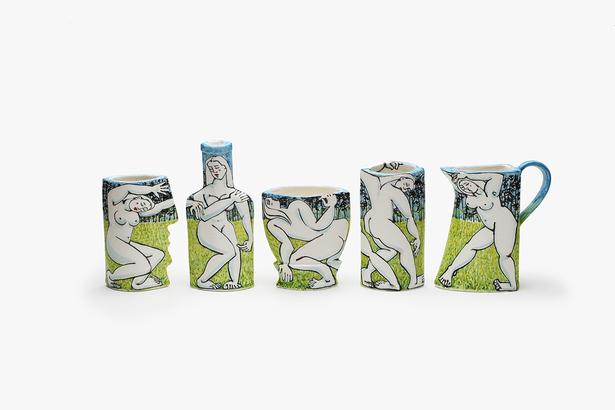 Hilma af Klint at City Gallery Wellington
Put this in your diary — a chance to see a comprehensive exhibition of the ground-breaking Swedish artist's work right here in Aotearoa! Opening on Saturday 4 December at City Gallery Wellington Te Whare Toi, and running until March 27. To celebrate the show, the gallery has joined forces with another Te Whanganui-a-Tara institution, sustainable brand Kowtow, which is the official fashion partner for Hilma af Klint: The Secret Paintings, and has designed a capsule collection inspired by the colours, forms, scale and feelings of Hilma's work.
"The colours from The Ten Largest series are very unique to Klint and working with that colour palette was an exciting aspect of the collaboration," says Kowtow founder Gosia Piatek and designer Yoshino Maruyama. "We had always wanted to do something with City Gallery Wellington." There are two exclusive T-shirt designs ($129 each) and two tote bag designs ($79 each), available from Kowtow stores, online at Kowtowclothing.com and at City Gallery from December 4.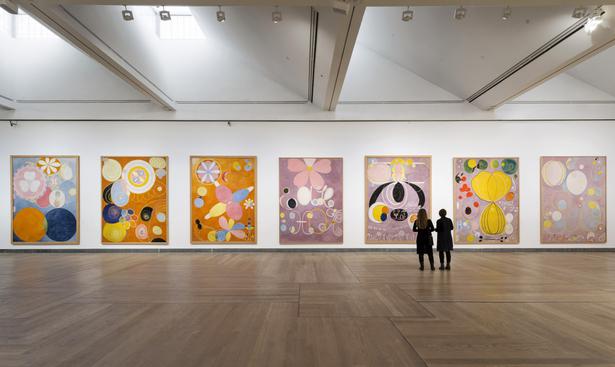 Share this: