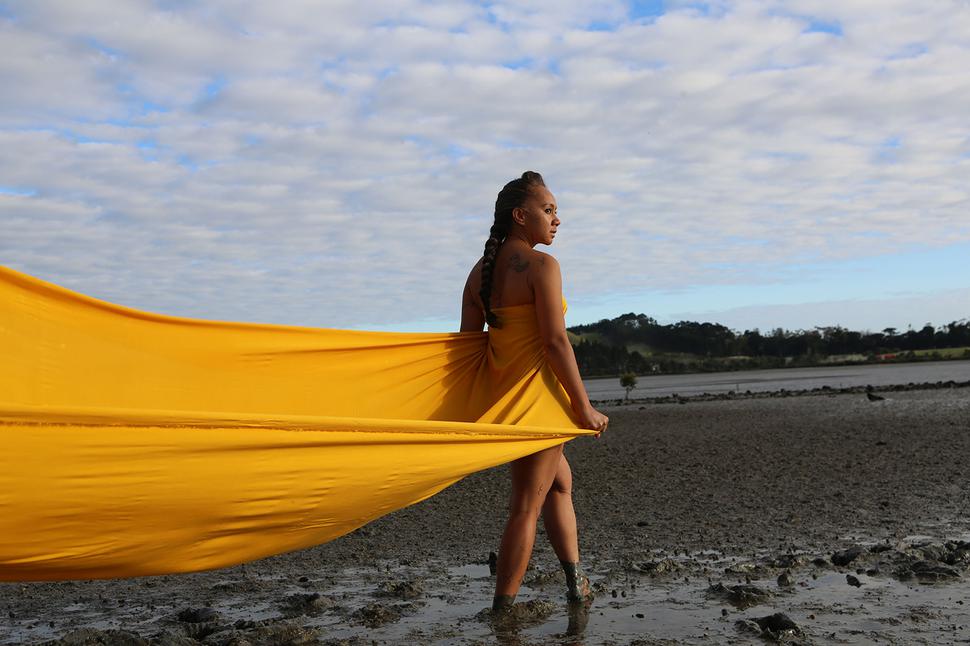 Visit A Winter Village, Shop At A Trunkshow & More Fun Things For The Weekend
Don't miss dine-in igloos, a fine shopping opportunity and a fashion show at the museum
Thursday May 27, 2021
Experience the Pacific Dance Festival
This year's premiere festival for Pacific dance arts is taking to the road as it expands its coterie of venues across the country. Don't miss a Pacific jazz matinee on June 6 at the Auckland Performing Arts Centre, or the Te Po Pacific Fashion Show at the Auckland Museum, directed by choreographer Vivian Hosking-Aue on June 17. $25 per person per show. Tuesday June 1 to Saturday June 29. Various locations across the country. Pacificdance.co.nz
Catch a flick
Doc Edge Film Festival is back with 83 must-see documentaries screening in Auckland, Wellington and online for its 16th edition. See Tina, a vivid portrait of the inimitable Tina Turner; Tomer Heymann's Paper Dolls, which follows the stories of transgender migrant workers in the Philippines; and The Rossellinis, a rare look into the life of Roberto Rossellini, the renowned Italian Neorealist filmmaker, and his family. See the full programme at Docedge.nz.
Peruse a trunkshow
The conscious clothing brainchild of Ingrid Vink, Think Like Vink, is presenting a trunkshow for those in the Queenstown Lakes area, full of winter warming pieces like oversized beanies and cosy scarves, plus local brands including Gregory and Juliette Hogan. Friday May 28 and Saturday 29 at The Lake Hayes cottages.
Check out the Face to Face: Portrait Festival
This Wellington-wide festival, spanning 15 galleries, promises to be an enthralling four days of free events, including behind-the-scenes tours, artist talks and late-night performances.
Peruse bodies of work from the likes of photographer Yvonne Todd, who will be showing in a group exhibition Act Natural at McLeavey Gallery, and painter Joanna Braithwhite, whose Heads and Tails showcase comprises intimate animal-filled portraits. RnB and folk enthusiasts should see the incredible Zoe Moon sing from 5.30pm to 7.30pm on May 29 at Jhana Millers Gallery.
Thursday May 27 to Sunday May 30. Visit Portraitfestival.co.nz to find out more about participating galleries.
Shop at a pop-up
Fashion label Jojo Ross will be bringing its latest range, titled 'Pillars', to a pop-up at Mt Eden's Bloc. Snap up some sartorial finds, and look out for special pieces from its past collections. Tuesday June 1 to Monday June 7. 20 Normanby Road, Mt Eden, Auckland. Jojoross.com
Embrace the chill at a winter village
Wellington's water-edge St John's Bar and Eatery is hosting a seasonal pop-up full of cosy blankets, plush loungers, fairy lights and dine-in igloos by star light. Bookings are available now for Monday May 31 to July 25.
Visit Arne Loot's celebratory exhibition
The 97-year-old Tirtirangi photographer is holding a new exhibition titled Party in Piha, which charts the black-sand beach's almost mythical full-moon parties of the 1960s. Te Uru Waitakere Contemporary Gallery from Saturday May 28 to Sunday September 12.
Watch a crime drama
As part of their Korean New Wave Retrospective, Academy Cinemas will be screening Boon Joon Ho's 2003 thriller Memories of Murder. Follow small-town detectives Park and Cho as they investigate a yearslong string of serial killings in this master stroke that blends satire with murder mystery to haunting effect. Academy Cinemas on Saturday May 29 at 8.15pm. 44 Lorne St, Auckland.
See Russ Flatt's new exhibition
The latest photographic installment from artist Russ Flatt (Ngati Kahungunu), called Team of Five Million, is a prescient charting of Aotearoa's response to the Covid-19 pandemic, centred on the question: "Do Aotearoa's political realities and social constructs, in fact, work to divide us?" Flatt's fascinating series opens 6pm on Tuesday, June 1, and runs until Saturday, June 19, at Tim Melville Gallery. 4 Winchester St, Grey Lynn, Auckland.
Share this: