Fun Things to Do This Weekend 29/09/2017
From intriguing theatre and exhibitions to boat and pet shows, there's a lot to fit in this weekend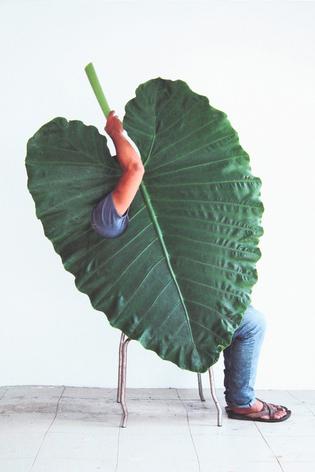 1. Richard Orjis — salt felix
Working across photography and sculpture, Richard Orjis shows "how everything can be perceived as intrinsincally linked". We're in love with his series of leafy photographic prints (picutred) which are fascinatingly original. A graduate of Elam, Richard's work has been shown extensively both nationally and internationally but this is a good chance to familiarise yourself if you've yet to see his work in person.
• Melanie Roger Gallery, 444 Karangahape Road. Until Saturday October 7. Visit Melanierogergallery.com

2. Yumi Zouma
Catch Yumi Zouma just days before they release their new album Willowbank for a free show at Golden Dawn. The dream-pop sounds of their last album garnered great reviews from Pitchfork and NPR and judging from the track they've released so far, their next will be another worth putting on repeat.
• Golden Dawn, 134 Ponsonby Road. Sunday October 1, 8pm. Find out more on Facebook
3. The Auckland On Water Boat Show
If you're obsessed with being out on the water, this is the show for you. Hundreds of boats, as well as the America's Cup, will be on show during this one-of-a-kind event. Whatever your interest, as long as it's marine-related, there'll be something for you here.
• Viaduct Events Centre, Auckland City. Thursday 28th September to Sunday 1st October. Tickets $18 from Auckland-boatshow.com.
4. Oktoberfest at The Langham
The Langham's interactive restaurant Eight is embracing all things Bavarian this Oktoberfest, including food, Erdinger beer, as well as decorations and costumes to match. Try Späetzle egg noodles, traditional sausage dishes, braised pork knuckle on sauerkraut, and many, many more. For dessert, there's spicy apple strudel with vanilla sauce and Kaiserschmarrn (fried caramelised pancake pieces) with apple sauce plus an array of other sweet treats. Come dressed up and you'll be rewarded with a complementary drink. 
• Eight Restaurant at The Langham, 83 Symonds Street, Grafton. Until Tuesday October 3. Bookings are essential: call 09 300 2924 or email tlakl.eight@langhamhotels.com
5. Soft Tissue
This intriguing new play explores the the journeys of "women born out of and under the weight of expectation". Confronting and uncomfortable, yet hiliarious, you'll get inside the world of a woman "just trying to get it right", while being scrutinised and examined every step of the way. 
• Basement Theatre, Lower Greys Ave, Auckland City. Tickets $15-$20 from Basementheatre.co.nz
6. London Grammar
Brit-pop band London Grammar have embarked on a tour to celebrate the release of their newest album Truth Is A Beautiful Thing. Catch them at Spark Arena this weekend where lead singer Hannah Reid will be wooing the audience with her impressive vocals. It's their first time visiting New Zealand so don't miss out.
• Spark Arena, Mahuhu Crescent, Auckland City. Until Saturday September 30, 6.30pm (arrive early as lock-out may apply). Tickets from Ticketmaster.co.nz.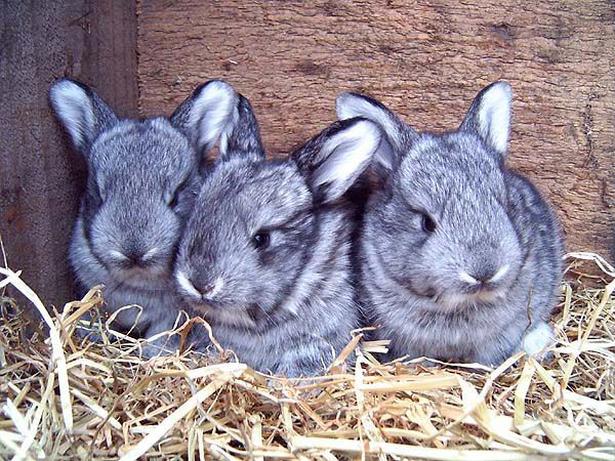 7. Pet and Animal Expo
The place to be for pet-lovers, there's something to keep even the most pampered pets happy at the Pet and Animal Expo this weekend. There will be hundreds of stall-holders to visit, all offering the latest products and services, as well as a corner specially reserved for cuddling some kittens and puppies.
• ASB Showgrounds, 217 Greenlane West, Epsom. Saturday 30 September and Sunday 1 October. Visit Petanimalexpo.co.nz.
LOOKING AHEAD
Things to book and look forward to
Tempo Dance Festival, Q Theatre, Auckland, from October 4
Live Well Festival, The Cloud, Auckland, October 14-15
Die! Die! Die!, Whammy Bar, Auckland, October 14
Taste of Auckland, Western Springs, November 16-19
The xx — I See You Tour, Trusts Arena, January 11
Laneway Festival, Albert Park, January 29
Share this: