Grab A Bag, Go To The Theatre & More Things To Do For The Weekend
Pick up tote(ally) good finds, watch a turbulent masterpiece, and more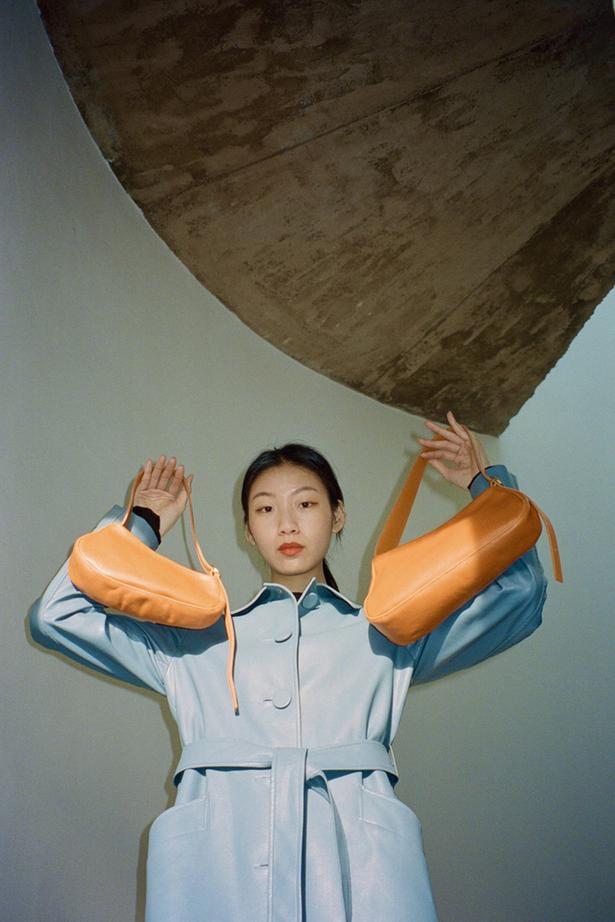 Thursday June 30, 2022
Shop a sample sale
Lovers of bags should make their way to Georgia Jay's sample sale this Saturday, July 2, from 10am to 4pm, for everything from delightful archive pieces to last pieces and showroom samples. Can't make it in person? The remaining bags will be available to purchase online on Sunday, July 3. The Ever Room, Level 2, 203 Karangahape Rd, Auckland. Georgiajay.com
Another sample sale to hit this weekend is Penny Sage, on at their workroom and studio space. Pick up a piece of locally made fashion beloved by stylish, low-key Aucklanders. The jeans and knitwear are particularly great — and sought-after. 6a Kirk St, Grey Lynn.
Show your support for reproductive rights
A response to the US Supreme Court overruling Roe V Wade — something Viva discussed at length this week — and the dire implications that has on abortion access in US, local groups NZ Pro-Choice have organised several marches around Aotearoa — to show solidarity, and to raise awareness of the fragility of access here. If you're in Wellington, make a banner and head along to Civic Square at 4pm Friday July 1. Marches will be held in a couple of weeks in Auckland (Saturday July 16, Aotea Square) and Christchurch (Friday July 15, Cathedral Square).
Hear Hollie Smith
The singer begins her much-anticipated, six-time rescheduled Coming In From The Dark tour this weekend at Black Barn Vineyards in Havelock North, before visiting Wellington (July 2), Queenstown (July 7), Christchurch (July 8), Nelson (July 9), Tauranga (July 15) and Auckland (July 16). Tickets are available from Undertheradar.com
Read Grow: Wahine Finding Connection Through Food, by Sophie Merkens
Inside the pages of this handsome green book, photographer, writer and food-lover Sophie Merkens travels around Aotearoa in a Zephyr van to tell the stories of 37 women who are passionate about food. Meet — and be inspired by — gardeners, hunters, chefs and hobbyists as they discuss myriad ways in which food influences their lives. Sophie uncovers tips about mushroom-picking, how to preserve olives, make rosewater from blooms and "coffee" from roasted dandelion roots, plus much more. $60, published by Beatnik Publishing
Go to the theatre
American playwright and Nobel Laureate winner Eugene O'Neill's masterpiece Long Day's Journey into Night will be part of the Auckland Theatre Company's programme this July (5-30), and it looks unmissable. "Taking place over one turbulent day in the lives of the Tyrone family at their seaside Connecticut home, Long Day's Journey into Night lays bare the soul of a family," says the show notes. "James, played by Lovatt, the head of the Tyrone family, is held ransom to his own great expectations for himself and his family. Stifled by addiction, rivalry and ill-fated predicament, James and his sons — played by Simon Leary (Shortland Street, Everything After, Filthy Business) and Jarod Rawiri (Fantail, The Brokenwood Mysteries, Cellfish) in his Auckland Theatre Company debut, vie for the love and attention of their wife and mother Mary. Played by Healey, Mary is battling her own not-so-private war of addiction, wrapped in a shroud of bitter memories and resentment." Q Theatre, 305 Queen St, Auckland. Atc.co.nz
Peruse some bargains
Take a stroll around Father Rabbit's annual warehouse sale this weekend, which the brand is hailing as its biggest yet. There will be discounts of course, from fashion labels Anna Quan to Elka Collective and Assembly Label to a sundry of lush homewares. Friday July 1 and Saturday July 2 from 10am-4pm. Unit 4, 16-18 Taylors Rd, Morningside, Auckland. Fatherrabbit.com
We also recommend the Antique & Collectors Fair which occurs on the first weekend of the month at Avondale markets, inside the race building at Avondale Racecourse — with an arrange of textiles, furniture, decor, art, records and more to sift through.
Eat street food
Food Truck Collective will be having its first-ever European street food festival this weekend at Kumeu Showgrounds, so go hungry. There will be Sweet As Crepes, Grownup Donuts, Double Dutch Fries and many more to transport you to the Northern Hemisphere. Friday July 1 and Saturday July 2 from 5pm-9pm. 35/41 Access Rd, Kumeu
Pick up some cool zines
Hip dance spot Soap is playing host to Auckland Zine Fest, with an opening party to kick things off on Saturday July 2, from 6.30pm — zines, music, poetry — sounds like a good time, and it's great to support the zine industry. 12 Beresford Square, Auckland Central
Experience a soundscape
Head to Potters Park in Balmoral for the free, family friendly event that is Asian(Sound)Scapes, an uplifting gathering of music, food and more that celebrates Aotearoa's local pan-Asian diaspora. Saturday July 2 and Sunday July 3, 10am to 4pm. 173 Balmoral Rd.
PLAN AHEAD
See some dance
Sit down to some avant-garde dance with Begunperiodicpassageslapsesintervalsapproachingwarpcompressionmiddleeventabsoluteconcludinghorizonturnending (Permanent Distraction), a show by Josie Archer and Kosta Bogoievski, whose portfolio includes working with Aldous Harding, Footnote Dance Company and the New Zealand Dance Company. 7.30pm, Friday July 8 and Saturday July 9 (contains nudity). The Piano, 156 Armagh St, Christchurch Central City. Tickets are available through Humantix.com
Academy Cinema's Japanese director showcase
Film buffs, mark your diaries for the upcoming mini-festival from the beloved underground cinema, featuring Akira Kurosawa's 1961 samurai drama Yojimbo, Satoshi Kon's anime picture Tokyo Godfathers, Kiyoshi Kurosawa's mystery-horror Cure, Kinji Fukasaku ultra-violent Battle Royale, Yasujiro Ozu's 1949 family portrait Late Spring, Kenji Mizoguchi's Ugetsu, and more. Academycinemas.co.nz
Experience a very different kind of film festival
The upcoming Samsung Foldable Films Festival sees six directors — including Petra Cibilich, Mardo El Noor and Fraser Chatham — create films specifically for the brand's unique foldable smartphone screens. Snazzy! There are 200 tickets available to the premiere event, Friday July 8 at Flying Fish studios in Ponsonby (book here) but if you miss out, anyone and everyone can enjoy the films digitally, with the online festival screening until July 29.
Share this: