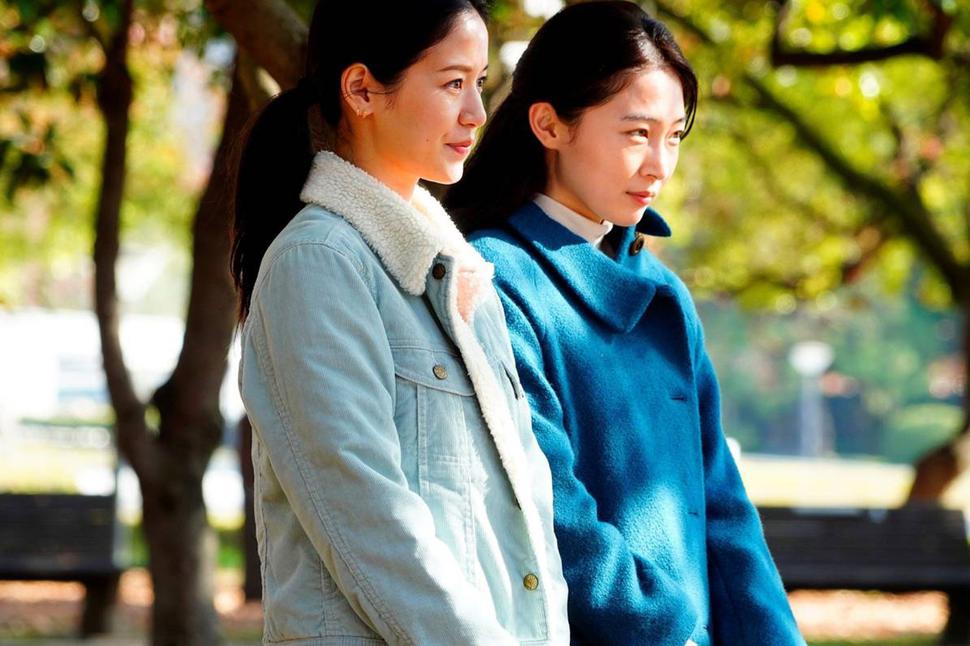 Watch An Award-Winning Drama & More Fun Things For The Weekend
Sit back to Ryusuke Hamaguchi's exquisite road movie and walk through a wildflower installation
Thursday March 31, 2022
Watch Drive My Car
Adapted from Japanese author Haruki Murakami's short story of the same name, Ryusuke Hamaguchi's road-trip drama centred on a widowed theatre actor notably took out the Acadamy Award for Best International Feature Film, and can be found in cinemas currently across the country. Pick up your popcorn and sit back to something exquisite.
Buy a T-shirt
The Ukraine crisis has hit home for many and, for local fashion designer Lucie Marquis, pulling together her resources to try to help those in need is what has inspired her to release her new T-shirt design with 100 per cent of sales going towards the Choose Love charity, a UK-based non-governmental organisation which provides humanitarian aid to, and advocacy for, refugees around the world.
"For me what has been the most concerning and emotional aspect of this crisis is the attack on humanity — the forced displacement of millions of people, families and children," says Lucie. "Designing this T-shirt provided me with a creative outlet and a way to spread more positivity and raise money. The design on the back features a sunflower which is Ukraine's national flower and is also a symbol of peace. T-shirts have always been a great way to make a statement and send a strong message to the world."
Available to pre-order in white and black in sizes small-large, $90. Luciemarquis.com
Peruse some chic homewares
Nothing like a reno to help take the challenge of retail experiences to an entirely new and intimate level. The latest is Simon James' recent re-opening of its popular Herne Bay store, designed in collaboration with interior designer Rufus Knight. Featuring light timber floors and plastered walls, the space is complemented by steel accents, custom Simon James furniture (check out the lovely daybed) and sumptuous, burnt-red drapery that helps give the space a quiet warmth.
Adding to the elegance is the dedicated space to house Jessica McCormack's fine diamond jewellery range, open to clients wanting to try pieces on and for private one-on-one consultations. Peruse the multi-brand boutique's thoughtful curation of objects, homewares, fashion, skincare and jewellery in style. 230 Jervois Rd, Herne Bay

Dine at The Cassia Kitchen
Some restaurants and bars in Auckland's central city were hit hard by recent heavy rain, with Cassia's Fort St restaurant experiencing extensive flood damage. While it's being cleaned up, chef Sid Sahrawat and his team have relocated to The French Kitchen at Sid at The French Cafe, with a temporary dining space called The Cassia Kitchen, offering a five-course Cassia tasting menu with snacks for $90 per person.
The Cassia Kitchen is taking bookings for 6.30pm dinners, Tuesday to Saturday until Saturday, April 16, with dishes including tandoori fish with kokum sauce, charred leeks and nasturtium; lamb seekh with pickled carrot and daikon; and chocolate with raspberry jelly.
To book email info@cassiarestaurant.co.nz. 210 Symonds St, Eden Terrace
Read Noelle McCarthy's memoir Grand: Becoming my mother's daughter (Penguin, $35)
The story of broadcaster and writer Noelle McCarthy's life in her debut memoir is as much about her as it is about her mother, her Mammy. Their relationship unspools in heavy-hitting, by turns humorous recounts, clear as crystal. Wending its way through alcoholism, love and loss, Ireland and Auckland, it conjures touching, devastatingly real portraits of two women and the ties that bind them. All of which is to say that you should pick up your copy now.
Check out Whau Arts Festival
Workshops, activations, installations and exhibitions abound in this year's Whau Arts Festival. Immerse yourself in Abhi Chinniah's photography work, attend poet Janet Charman's book launch, interact with Rohan Sauvage and Lyn-Marie Harris' live wildflower planting installation, bask in artist Phoebe Drayton's life-sized crochet eels, and more. On now until April 3. View the full festival programme at Whauthepeople.com
Book in a cooking class
April classes for Peter Gordan's popular cooking school at his restaurant, Homeland, are now open, with 20 people allowed per class. Grab a friend, a family member, your partner, or go by yourself, and learn everything from how to put together a fabulous autumn dinner party to how to make dumplings, Singaporean street food, and gluten-free baked goods. Homelandnz.com
Shop at a pop-up
Winner of Project Runway New Zealand, designer Benjamin Alexander, is having a not-to-be-missed pop-up sample sale this weekend. Grab your shopping totes and make for 28 Crummer Rd, Ponsonby, from 11am to 4pm, Saturday April 2 and Sunday April 3.
Bid on an auction
This month, auction house Webb's teamed up with European luxury goods sourcing company BrandCo Paris for a stunning offering of designer pieces. On now until this evening, Thursday March 31 at 8pm, take a bid at a range of handbags from Balenciaga, Bottega Veneta, Burberry, Gucci, Chanel, Dior and more, as well as jewellery, belts, gloves, wallets, and scarves. View the full auction collection here.
Share this: