Fun Things to Do This Weekend 31/08/2017
Markets, films, and whiskey are all on the cards for the days ahead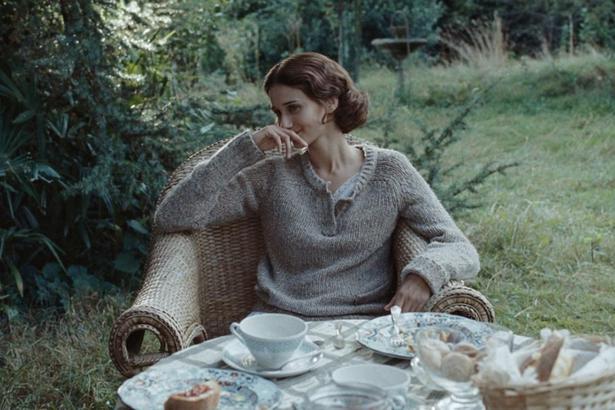 Thursday Aug. 31, 2017
1. Italian Film Festival
If you're in need of a rest after hurrying to and from Fashion Week shows, schedule in the cosy delight of cinema at the Italian Film Festival, kicking off today. This year's programme celebrates contemporary films as well as classics — including Ever Been to the Moon? which sees a fashion journalist inherit a small farm in a small town in Puglia, the 1960 Visconti classic Rocco and His Brothers, and Theater of Life, a documentary about renowned Italian chef Massimo Bottura's "high-end soup kitchen" — all screening at The Bridgeway. Don't miss the opening night film: 1953 classic Roman Holiday, starring Gregory Peck and Audrey Hepburn eating gelato and scooting around glorious Rome. 
• For sessions and tickets, visit Cinemaitalianonz.com
2. Kazu Nakagawa — Here, Now
Don't miss the beautiful serenity of Japanese Waiheke-based artist Kazu Nakagawa's latest exhibition at the Trish Clark Gallery, Here, Now. Kazu presents his work across several different media, embracing the Japanese concept of "ma" — the space between or around things. "I fall into another half [of my brain] which always makes things blur, so boundaries have less meaning" says Kazu. "An architecture becomes a piece of paper or a piece of paper becomes an architecture. A moment becomes endless. It is actually a process of simplifying what I see, and in this way it is utterly incommunicable unless put in an art form."
• 1 Bowen Ave, Auckland Central, until September 9. For more information visit Trishclark.co.nz
3. The Others Way Festival
For one night K Rd will turn into a musical wonderland, with more than 30 acts performing across multiple venues. With one ticket, you can see the likes of Grayson Gilmour, Mermaidens, Lawrence Arabia, Disateradio, Bic Runga, Kane Strang, Tiny Ruins and many more. You could do a little homework to get your timing right, but there are enough amazing bands on offer that leaving it up to luck could work just as well. 
• K Rd venues, Friday September 1, tickets $69 from Undertheradar.co.nz.
4. The Cross Street Markets
Tucked away behind K Rd in the grit of Cross St, The Cross Street Markets take place from today until Sunday. A cavernous garage takes you through to various stalls selling a range of objects including hand-crafted wall hangings, poetry, furniture, plants, books, ceramics, vintage fashion and more. Even better, stop for a snack while you shop — fresh coffee is on offer as are tasty cheese rolls and classic toasted sandwiches. 
• Sunset Tattoo, 4A Cross St, Auckland Central. Follow The Cross Street Markets on Instagram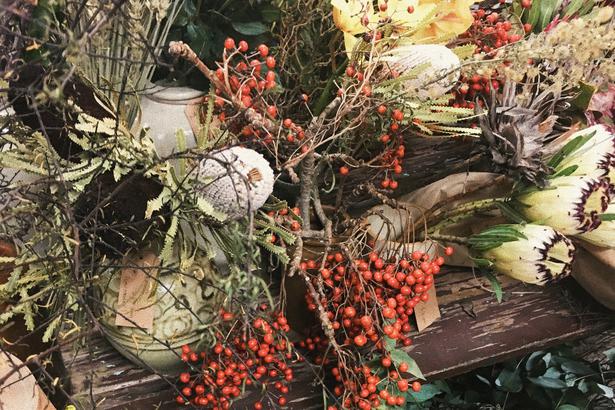 Flowers by Pushing Daisies at The Cross St Markets. Picture / India Essuah
5. Koanga Festival
Fresh talent will be celebrated at Koanga Festival from this weekend, with a series of workshops, readings and performances from some of the brightest voices in Maori theatre. Take your family along to an event, take some time to hear from top writers, or hone your own skills at a special masterclass — there's so much to choose from.
• Te Pou Theatre, 44A Portage Rd, New Lynn. From September 1-17, visit Tepoutheatre.nz.
6. The Beguiled
Director and fashion favourite Sofia Coppola's highly anticipated film The Beguiled is out now, with lots of sweeping, buttoned-up white gowns and style inspiration. Based on the 1966 Southern Gothic novel and the 1971 film version starring Clint Eastwood, this remake is given the classic Coppola treatment featuring an impressive cast including Nicole Kidman, Kirsten Dunst and Elle Fanning. The film centres around a sheltered group of girls at a school in Virginia on a sprawling estate during the Civil War, whose lives are turned around with the unexpected visit of a wounded soldier (played by Colin Farrell); with sexual tension and an unexpected turn of events ensuing. Watch the trailer below. 
• In cinemas now.
7. The Corsini Collection: A Window on Renaissance Florence
On show at Auckland Art Gallery from this weekend are Renaissance and Baroque paintings by artists such as Botticelli, Andrea del Sarto, Caravaggio and Pontormo from the Corsini family's private collection. This is an amazing opportunity to see the family's historic artworks which have never left Italy before — curator Mary Kisler describes the show as "like travelling to Italy without having to pay the airfare". The opening weekend includes a free panel discussion with visiting members of the Corsini family.
• Auckland Art Gallery Toi o Tamaki, cnr Kitchener and Wellesley Sts, Auckland Central. September 2-January 21. Tickets $15-$19 from Aucklandartgallery.com.

8. The Jane
If you're still holding on to a dusty image of male whiskey drinkers, dump it now — the bold tipple is for all and is being especially celebrated for the ladies at The Jefferson over New Zealand Fashion Week. The downtown whiskey bar has tapped into its feminine side, transforming into cocktail bar The Jane, aptly named after Thomas Jefferson's mother. On offer is a limited edition menu of whiskey cocktails inspired by history's most iconic women. as well as various events to get truly acquainted with the liquor. Tonight there's a cocktail masterclass on offer. Gentlemen are, of course, welcome along too.
• 7 Fort Lane, Auckland Central. Until Saturday September 2, 4pm-1am. Visit Thejefferson.co.nz  
LOOKING AHEAD
Future events to book and look forward to
Cirque du Soleil: Toruk, Spark Arena, Auckland, September 15-24
Whitianga Scallop Festival, September 16
Taste of Auckland, Western Springs, November 16-19
Alt-J, Auckland Town Hall, December 13
The xx, Trusts Arena, January 11
Laneway Festival, Albert Park, January 29
The National, Villa Maria Estate, Auckland, February 25
Share this:
More Culture & Travel / Features & Profiles