6 Fun Things to Do This Weekend
Have the best weekend ever with these events around Auckland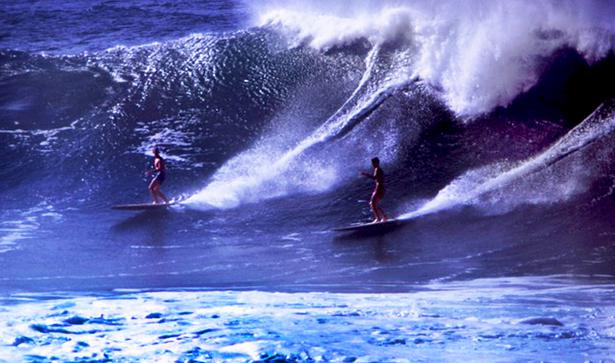 Thursday Jan. 21, 2016
1. Jump on your retro wheels and cycle down to Frocks on Bikes on Saturday in an old-school dress and red lipstick, or dapper suit and hipster beard. The winner of the coolest bike/outfit combo will get two tickets to see Oklahoma's rock 'n' roll, rhythm and blues performer JD McPherson at the Tuning Fork on February 27. The crowd determines the winner, so bring your mates, and a Bettie Page attitude. 
— Saturday, Aotea Square, 1.30pm start (register at 1.15pm by the stage).
2. Add a little chic - and delicious, buttery gluten - to your Sunday morning brunch, as the Pyrenees pop-up cafe returns to French Bay in Titirangi. Follow your nose to the yacht club on Sunday at 10am to load up on crepes and pastries in the sunshine. C'est magnifique!
3. Visit one of the city's latest food openings, including Little & Friday's refurbished Newmarket cafe on McColl St, pop-up cafe Bestie in St Kevin's Arcade or Satya's new spice shop in Sandringham.
4. This weekend is your last chance to check out Filmscapes, the fascinating exhibition from Chinese moving image artist Yang Fudong at the Auckland Art Gallery. Fudong is known for his surreal explorations of Chinese and Western cinema and identity, on 35mm film and digital video. 
— Until Monday January 25.
5. It's hard to believe iconic record store Real Groovy has closed its Queen St doors for the last time. But don't start weeping to your Elliott Smith just yet. The store is celebrating the opening of its brand new digs across the road, with live music and DJs, food from Brooklyn Dogs, Nice Blocks and Zorrito Cafe, magicians, spot prizes and more.
— 369 Queen St, Saturday, 9am - 6.30pm.
6. Mark your calendar for a Friday night full of surf and action with a double-screening of cult 1966 surfing documentary The Endless Summer and the 1994 sequel Endless Summer II at the Silo Cinema in Wynyard Quarter. The Silo Markets will be open from 5pm with street food, art, craft, fashion and accessories, including the Silo Park bar and the Havaianas Make Your Own Jandals cart.
— The first film is set to screen at 9pm.
Share this: