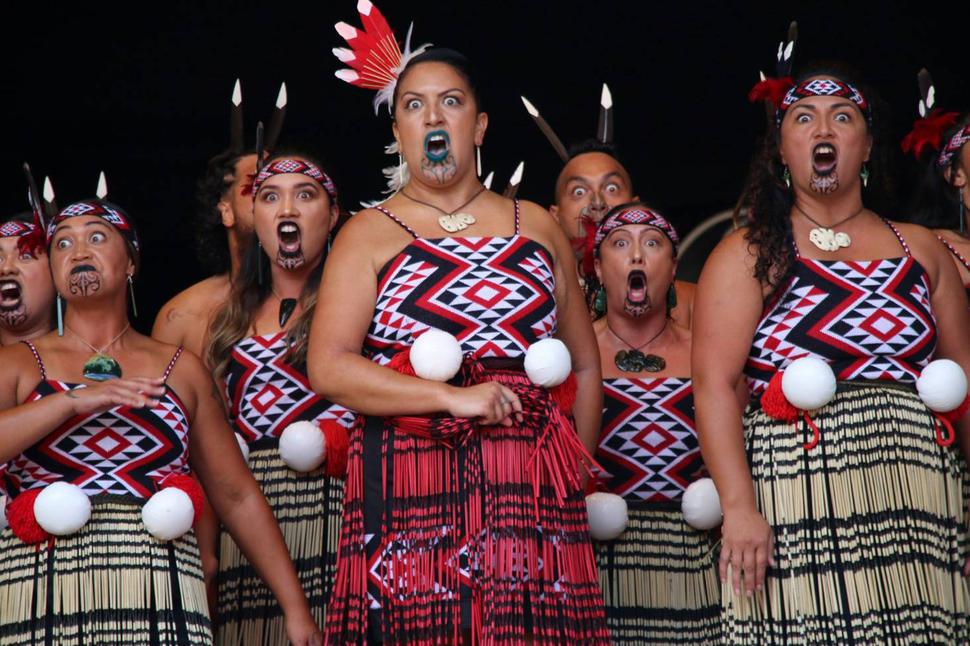 Live Kapa Haka, Art, Vintage & More Great Things For The Weekend
Exhilarating performances, vivid artworks, vintage bazaars plus more
Thursday July 2, 2020
Watch a live kapa haka performance and eat a hangi lunch
As part of the Matariki Festival celebrations, you can head down to Auckland CBD's Takutai Square on the corner of Gore and Tyler Street in the Britomart precinct and taste traditional Maori hangi while experiencing the thrill and beauty of a live kapa haka performance.
Purchase a fresh earth-oven cooked hangi by hangi master Rewi Spraggon and view performances from some of Auckland's best kapa haka groups on Friday 3 July; and Saturday 4 July between 12-3pm.
While you're there, catch the Te Taumata Kapa Haka: Exhibition, featuring arresting photographs of Auckland's most successful kapa haka groups on a row of lightboxes in the square.
The live performances and exhibition is supported by Britomart. Visit Matarikifestival.org.nz to see the full programme of events for Matariki Festival 2020.
READ: Award-Winning Film Director Hiona Henare's Ode To A Sacred Maori Tradition
View Saskia Leek's latest work
The whimsy of artist Saskia Leek's latest body of work Ups is worth taking a closer look at, on display until July 18 at Ivan Anthony Gallery.
Abstract flowers and surreal shapes combined with her expert use of colour is worth seeing up close and personal.  
Ivan Anthony Gallery, 312c Karangahape Road. (Corner East Street & K'rd. Entrance on East Street, upstairs)
Watch Tracee Ellis Ross and Dakota Johnson in The High Note
Tracee Ellis Ross' new film The High Note has just been released this week in cinemas. Set in the dazzling world of L.A's music scene, Tracee plays the role of Grace Davis, a superstar whose talent, and ego, have reached unbelievable heights.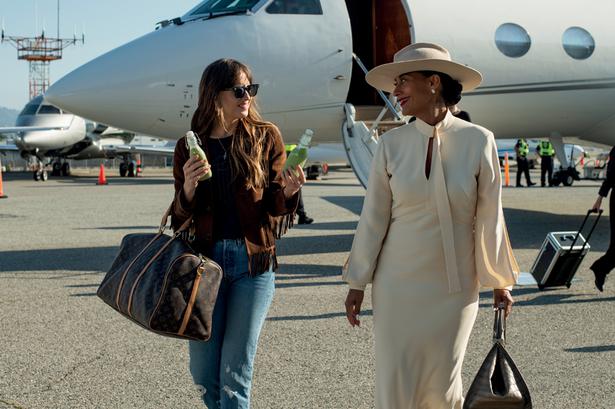 Tracee is joined by Dakota Johnson, who plays Grace's overworked personal assistant Maggie; and Ice Cube, who plays Grace's manager Jack. For fashion lovers, the costumes in the film are also worth keeping an eye out for, created by costume designer Jenny Eagan. "Tracee really gets into it, and she really is supportive and encouraging at the same time. It makes designing for her a real joy. It's not as stressful when you have somebody that loves fashion and loves the clothes and makes it creative." Tracee adds, "We went from the Mariah Carey Butterfly era to the TLC era. We did Grace's Rolling Stone cover, her fashion looks, her edgy looks, all of it."
Read more about the costumes in The High Note here.
Pick up some vintage treasures
The first After Ours Bazaar takes place this weekend on Saturday 4 and Sunday 5. The vintage and second-hand market also includes live DJs, food, drinks and vintage stalls.
100 percent of koha donation upon entry goes towards selected #BlackLivesMatters charities. Some stall highlights include Papa Clothing, @eclecticladyland_nz and Starving Artists Fund - plus @miss_crabb_bazaar & Friends, featuring the very last of Miss Crabb's archives, along with shoes, accessories, jewellery, bric-a-brac. 
The popular Central Flea Market in Balmoral also returns this weekend 8am-3pm. Located conveniently next door to local vintage icon Junk & Disorderly, Central Flea features a diverse mix of vintage and antique dealers, plus a variety of food trucks and live music. 170 Balmoral Road.
Read Pizza Girl by Jean Kyoung Frazier
If you're in the market for a decent read, we currently have this new release on our radar. Following the story of a pregnant pizza delivery girl who becomes obsessed with one of her customers. Eighteen years old, pregnant, and working as a pizza delivery girl in suburban Los Angeles, the book's charmingly dysfunctional heroine is grieving the death of her father, avoiding her supportive mom and loving boyfriend.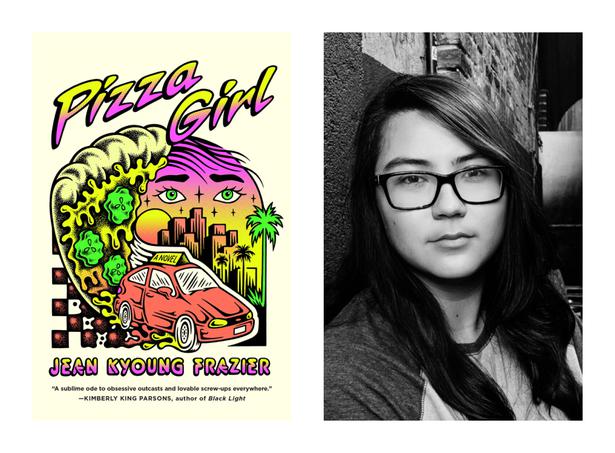 She becomes obsessed with Jenny, a stay-at-home mother new to the neighborhood, who comes to depend on weekly deliveries of pickled covered pizzas for her son's happiness. As one woman looks toward motherhood and the other towards middle age, the relationship between the two begins to blur in strange, complicated, and ultimately heartbreaking ways. Pizza Girl by Jean Kyoung Frazier, published by Penguin Randomhouse (2020).
Visit the newly opened Tautai Gallery
Pasifika art will have a new home at Tautai Gallery, as it prepares to re-open this weekend after a delay from its initial opening date in March due to Covid-19 restrictions.
There to officially open the gallery this Friday 3 July, Prime Minister Jacinda Ardern will be joined by Tautai director and University of Auckland Young Alumna of the Year Courtney Sina Meredith and founding patron, celebrated Samoan artist Fatu Fe'u.
The organisation has successfully found a way to secure six years of funding from government arts agency Creative New Zealand for their 500 square metre space.
"We are setting up a hub in the city for Oceanic creatives where they can come and talk about their work, we have a huge gallery space for art, music, exhibitions, readings, film, performance - you name it, we can do it all here" says Courtney.
The gallery's inaugural exhibition, Moana Legacy, is curated by Cora-Allan Wickliffe (pictured) and features works by artist's Ahsin Ahsin, Gina Ropiha, Israel Randell, Mereani Qalovakawasa, Naawie Tutugoro, Rangituhia Hollis, Talia Smith, and a piece made collaboratively by Cora-Allan and Kelly Lafaiki. 300 Karangahape Road. Tautai.org.
Share this:
More Culture & Travel / Features & Profiles