Gardens: A cultivated passion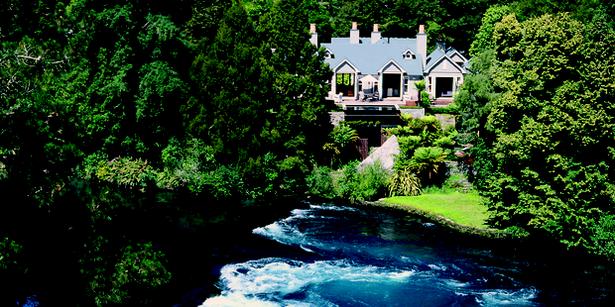 Tuesday Dec. 10, 2013
By the age of 7, Suzanne Turley was already showing her future leanings. Walking home from school one day, she spotted a beautiful bloom hanging over a neighbour's fence. "I loved picking flowers," explains Turley. So she promptly snapped it off to claim as a pretty treasure of her own. "The lady owner chased me home. I was terrified," she laughs. Luckily, the neighbour only wanted to educate Turley to snip flowers off at the base of the stem, rather than decapitate their heads.
"As a child, I wanted to be a florist," says Turley, who has worked as one of New Zealand's foremost landscape designers for close to 20 years now. She remembers trailing happily behind her green-fingered grandfather in one of those old-fashioned gardens that had a chook run, fruit trees, a vegetable patch and a potting shed.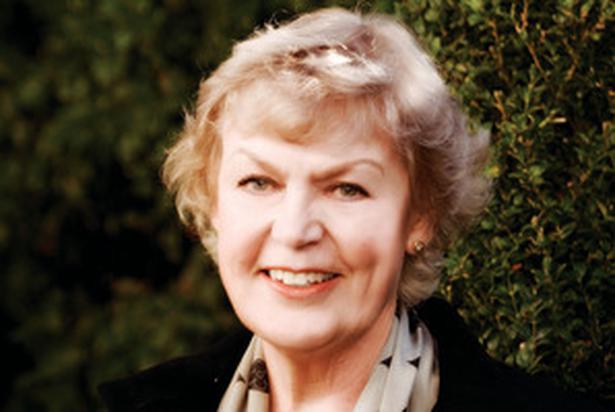 The path to her current profession was not perfectly paved, however. Somehow, she side-tracked into fashion and, together with her mother, opened the Blanche Maude boutique, an icon in the industry in the 70s and 80s. With the arrival in New Zealand of big-name high-end brands, the retail arena became too fractured, and Turley wandered into the world of garden design.
This mid-career move was not a purposeful reinvention of self, but rather a gradual realisation of where her talents lay. "I had a garden in Remuera on a busy road that had featured in some lifestyle magazines. Friends and friends-of-friends started to ask me for advice about theirs."
Self-taught, Turley set herself up initially as a garden consultant. But when those same friends began asking for her to create pools and entire landscapes, she knew she had to enlist trained help. "That stuff was beyond me. I knew what I wanted, but I couldn't draw it." From such organic beginnings, Suzanne Turley Landscapes, a full architectural practice, was formed.
Although there are many landscape designers around these days, few seem to accomplish the richness of experience that Turley captures in her work. Hers is not the milieu of static design. With her palette of plants, she paints an ever-evolving picture of layers and textures. She calls this ability the "choreography"of the garden. "Plants are perishable. What looks nice today is not going to stay that way. You need to tame the garden, manage it - and have the vision to know what it is going to look like in 10 to 15 years."
She says her success comes down to an intimate knowledge of plants. "A cook has to know their ingredients, and how they'll react, or they'll never bake a good cake."
Step one in her design process is to create the "bones", those elements that will hold the garden 24/7. That's fairly easy in an expansive, rural space, where stone walls and magnificent trees bring structure, but less readily achievable in compact suburban gardens. "That's when you need to look at the wider landscape and see what you can borrow from the neighbours."
Space was not an issue in what is probably Turley's most-awarded project, the garden at Huka Lodge. That is now listed as a New Zealand Garden of National Significance, and Turley has worked closely with interior designer Virginia Fisher to develop the property over the past 15 years. "That garden has soul," says Turley. "The moment I step into it, I am engulfed by a lovely feeling of peace."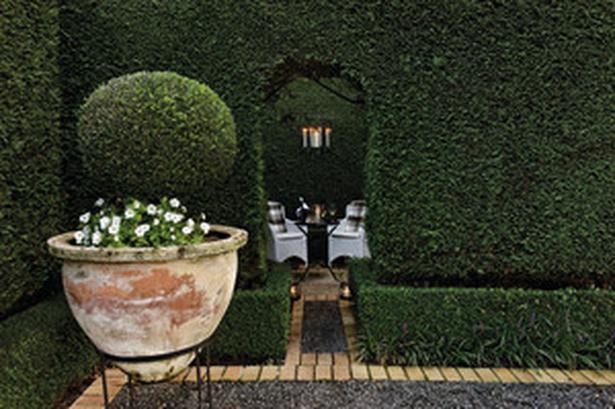 Combined with the power of the Waikato River that cuts through it, the Huka experience is one that international visitors indulge in just as much as a trout fishing excursion on the lake, or a trip to the nearby falls. "At Huka, I was lucky enough to inherit a garden that already featured some European deciduous trees and some redwoods that were at least 80 years old. They are its backbone."
Weaving a tapestry of form and foliage, Turley has designed several garden rooms for entertaining and dining. These enclosed, private spaces are juxtaposed against blade-perfect manicured lawns that lend a park-like feel to the area in front of the main lodge. Another garden journey involves boardwalks, bridges and ponds. Turley worked alongside the gardener for two weeks, carefully placing pumice-like rocks into the pond so that it appears as though they have simply tumbled down the hillside to rest in its waters.
She also asked owner Alex van Heeren for the budget to extend the pond just a little further. "A boardwalk needs a good start and a good finish and the pond needed an extra bit to put an end on it," she explains.
Van Heeren went along with Turley's gut instinct and, on his latest visit to Huka, gave it his highest accolade.
Turley has gone on to design the gardens in van Heeren's other lodges in Fiji and South Africa, but although the big jobs bring the glory, she also relishes the challenge of working on small domestic projects. "Mainly these days, I have to ask myself how I am going to achieve everything that is in the brief and on a site that is mostly taken up by the house."
She believes good landscaping can really make architecture "sing". It's a hand-in-hand process and, she's happy to report, landscape design seems to have taken its rightful place at the drawing board.
"I used to struggle to get clients to allow for landscaping in the budget. I'd be pulled in at the end and asked to 'make it look good'. Now, I'm usually consulted from day one."
When asked for her views on the much-requested "low-maintenance" garden, she laughs. "There's no such thing. If you want that, you had better live in an apartment!" Turley also points out that smaller gardens are sometimes even harder to maintain because every leaf of every plant is right in your face. "In a wider landscape you take in the big picture and can overlook the weeds."
Working at the mercy of the vagaries of the weather is a given but her pet hates are cute-but-destructive rabbits, and pukeko. "They're such aggressive birds. They don't like anything new going into their territory." On one job in Waiheke Island, the stroppy fowls ripped up all the plants in a wetland area the team had shaped.
After two decades in the field, Turley says she's still learning. "I'm not afraid of using common plants, but I like to see how I can use them in a different way, how I can add more drama."
Like the seasons' effect on a garden, she sees her career as ever changing. It's this dynamism that fills her with excitement. "I daren't take my landscape gardening books to bed or I won't sleep all night dreaming about the ideas I can't wait to create."
Share this: