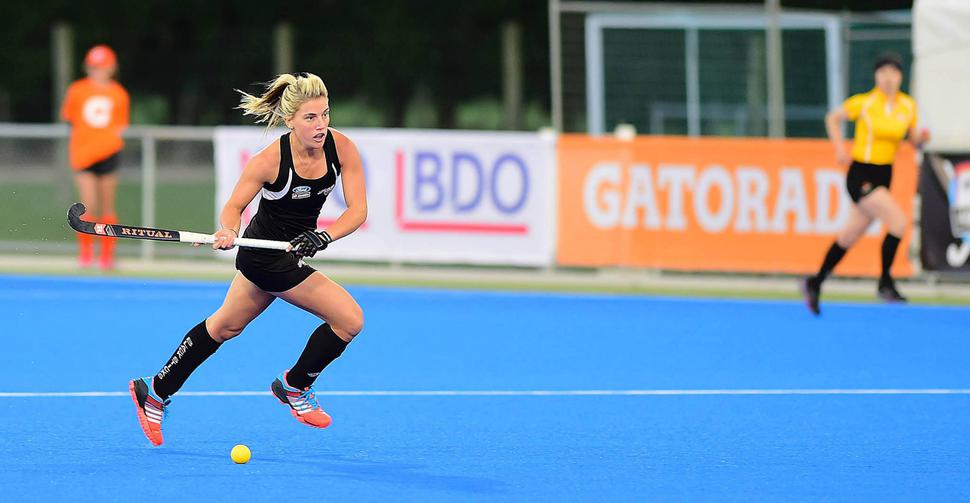 Waking Up at 5.30am with Black Stick Gemma Flynn
The star hockey player shares what it's like to train for the Olympics
Tuesday Aug. 4, 2015
My daily routine for an early training session begins when the alarm sounds at 5.30am. Once my alarm goes off, I get out of bed as I know if I lie there too much longer it's even harder to get up.
Once I'm up, I make my green smoothie consisting of ice, coconut water, banana, spinach and CoYo yoghurt, which gives me energy in the morning. I brush my teeth and get into the car and head down to the gym.
Once we arrive, the other girls in the team and I warm up and have a quick catch-up before we begin our gym session. We start with a weight circuit that generally takes just over an hour followed by a challenging running session for about 30 minutes, where we do a mixture of tabata or high intensity intervals.
After the gym and running session, we usually get into the ice baths for seven minutes to aid our recovery. We have a short break before our next session and I usually grab a flat white at my local Pure Cafe on Bealey and head to the turf to begin our hockey skill session.
Share this:
More Culture & Travel / > Local