Fashion Marketing Manager Isabella Lau Shares Her Packing Tips
The head of sales and marketing at Georgia Alice has picked up some packing tricks on her travels and shares tips from a recent holiday to Sri Lanka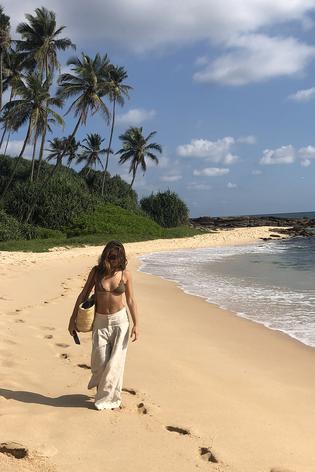 Depending on the time of year you visit Sri Lanka, you'll want to visit either the north or south, to avoid the rainy season and make the most of the great weather.
The best time to travel the North is between April and September, and the South, between October and March.
We travelled over Christmas so spent our time on the South coast starting from the capital, Colombo (main international airport is 30 mins from Colombo), and did one big loop around the coast, before making our way across the county and to Colombo, traveling through the mountains, tea fields and safari parks along the way.
As with many things, I have learned from my mistakes - I am a reformed over-packer. The contents of my suitcase have been spiralled out on the floor of too many airports in a desperate attempt to redistribute weight. Something had to change.
1. Make a list.
Even if you're not a list person, make a list. I do this whenever I travel, even if I'm going back to the same place and think I know the contents of my luggage well in advance.
Start a draft at least one to two weeks out from your trip so you're totally prepared. This enables you to plan your time accordingly and gives you the time to pick up any essentials and fill the gaps, e.g. purchase a new face mask for the plane.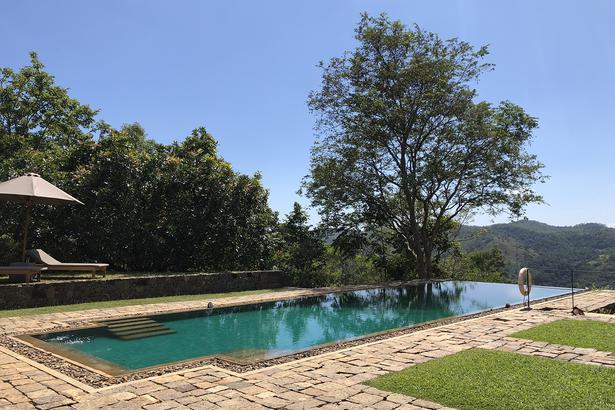 2. Think about your flight time.
Know your schedule and how you work, depart at a time that is going to complement this. Being somewhat of a last-minute person, I always give myself at least one day in the weekend. If it's for work — Sunday evening. A personal holiday — Saturday evening. Allow enough time for a beverage at the airport.
3. Yes, I pre-plan my outfits.
Once I cut a bob because I liked the idea of how it would look under a beret during winter in Paris. Cringe. I'm very casual in my day-to-day so holidays and work trips are my time to play dress-up.
To avoid getting carried away I plan a look for every piece in my suitcase; if it doesn't work, it's not going in. If you're not comfortable wearing it at home, chances are you won't be when you're away. I live in the pieces that are the most effortless.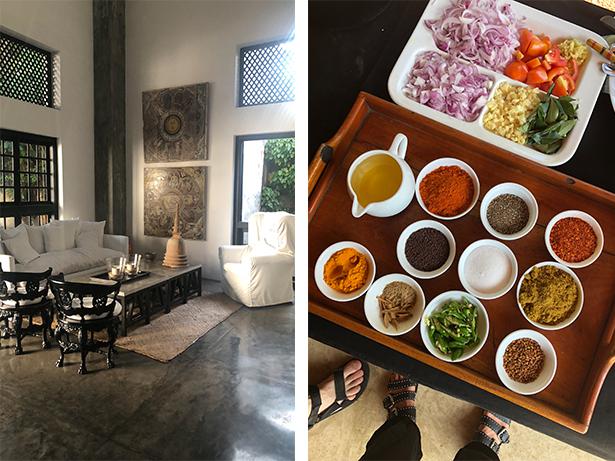 4. Pack pieces that are diverse.
I work for a brand called Georgia Alice whose collections are easy to wear, diverse and effortless. Generally, a selection of these pieces make up my holiday wardrobe. Any pieces that double as daywear and eveningwear are a ticket to successful packing.
I always travel with a white oversized shirt, white tees and a pair of comfy tailored pants. These can be dressed up, are culturally appropriate in any situation and can be thrown on at the beach.
Add a pair of shorts, a couple of dresses you know look great, and a few light tops you feel good in. Resort wardrobe is complete.
Then you can focus on beauty and accessories! I'm a sucker for big gold jewellery, particularly while on holiday, so that all comes with me. Oh, and two Turkish towels — light and quick-dry.
5. Invest in a good suitcase.
I love compartments so I can organise what's coming with me for ultimate efficiently. Then I fold and pack flat (with a few rolls in between to make the most of space).
My hand luggage is generally my preferred "beach bag" for the trip, with a change of clothes, blanket, eye mask, toothbrush and skin care for the plane.
If it's a business trip, it's a small wheelie packed with a few other work essentials.
6. Travel can take its toll on your skin so taking care of it on holiday is always a priority.
Good face oil, moisturiser and sunblock are key to keep your skin hydrated and protected. I also take sheet masks to do on the plane — unfortunate for person next to me but it helps time pass and your skin is all the better for this.
I have a few trusty beauty pieces that come with me everywhere I go and they make life easier:
• Chantecaille Just Skin tinted moisturiser.
• MAC lipstick in your favourite shade.
• Eight-Hour Creme to nourish those sun-kissed lips.
• Chanel lip balm for a little bit of gloss on the lids and lips in the evening.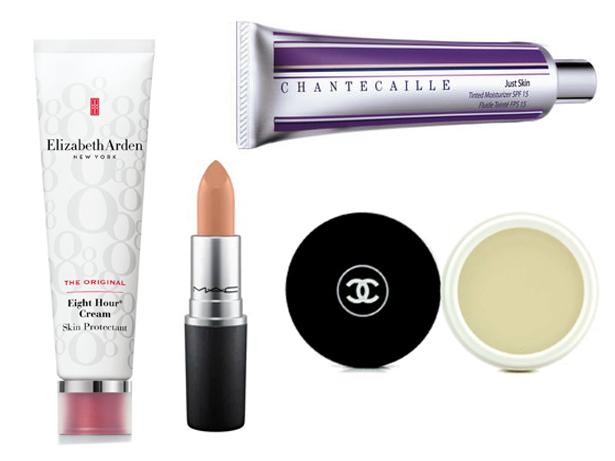 Some must-see spots if you're planning a visit to Sri Lanka
Stay: Paradise Road, The Villa Bentota – a beautiful Resort in Bentota and reasonably priced. The food was some of the best we had in Sri Lanka. You can't go past the local breakfast consisting of a selection of different curries, home-made mango chutney, coconut sambal and apricot jam, followed by a platter of fresh fruit, curd (buffalo yoghurt from the local village), drizzled with treacle (bush honey from the trees).
The Kip – a homestay in Ahangama run by a beautiful, Australian couple who have restored an art deco home and converted it into their own sustainable 'boho luxe hideaway' on the south coast. They also have their own café with the most amazing food and the best local tips.
They suggested sunrise Yoga in the jungle at Sri Yoga Shala, a day trip to architectural gem Tri Sri Lanka (hotel), Idle Bike Tours through local villages and rice paddies, Ayurvedic cooking classes, the must-have bucket of fresh king prawns for $10 at Skewers (set up by expats from New Zealand and Hong Kong), sunset drinks at The Doctors House and lots of local beaches.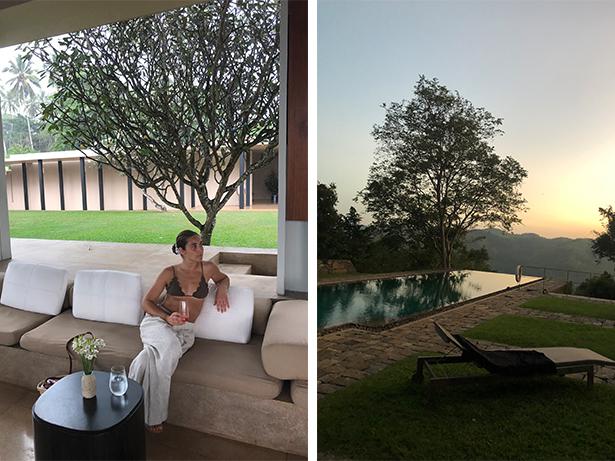 Banyan Camp – a highly recommended unique and amazing experience. You must book in advance.
Koslanda – a small resort nestled in the mountains. The property is absolutely beautiful with its own waterfall, bush walks and cooking courses. Make sure you stay in one of the tree huts.
Explore: While you're in Bentota, hop in a tuk-tuk and take a trip Geoffrey Bawa's Lunuganga Country Estate. For anyone interested in architecture or gardens, it's a must see.
Heritance Kandalama – One of the most amazing pieces of architecture in Sri Lanka, designed by Geoffery Bawa.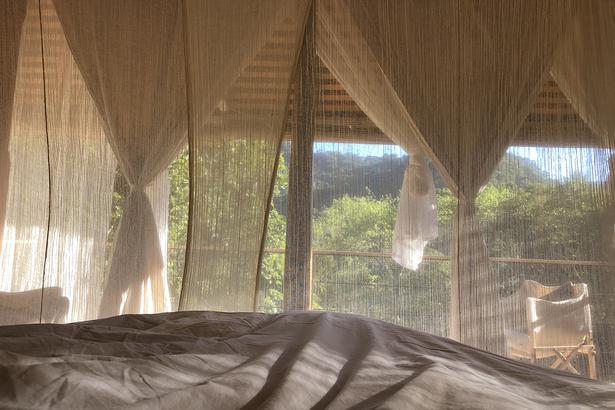 Tangalle was our personal favourite with golden beaches, amazing local restaurants and lovely people. Some places to stay/visit are Amanwella Resort designed by Kerry Hill, Aga Surf View (a restaurant and resort owned by a local who worked as the lifesaver at Amanwella for 10 years before opening his own beachfront spot and serving up dishes to some of the rich and famous staying at Amanwella).
Hiriketiya Beach is a hot spot for young surfers and backpackers with lots of great places to eat and drink. Dot's Bar is a highly rated eatery, often hosting live music and yoga on the rooftop.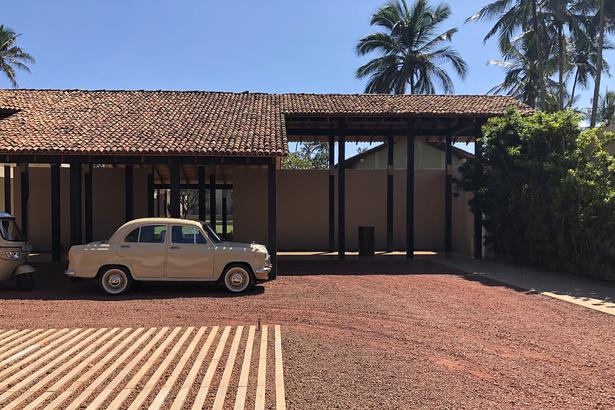 The coastal towns are all fairly close to each other, so base yourself in one place and head out on a tuk-tuk each day – it's a great way to see Sri Lanka. If you're a confident driver, you can also look into renting your own for a bit of fun. To keep you fuelled on your journey, pick up local coconuts and egg hoppers from stalls on the side of the road.
Shop: On your way down the coast, make a visit to Galle Fort – this is your best spot to purchase any local goodies you're interested in taking home, including local Ceylon cinnamon (the best in the world), art and ayurvedic beauty products (balms and body crème). While in the Galle, pop into Amangalla for a cocktail and a dip in the pool, before heading onto the wall for sunset.
In the evening, the heat has died down and you can saunter through the softly lit, narrow streets spilling with holidaying local and tourists until you stumble upon a restaurant and perch up for the evening.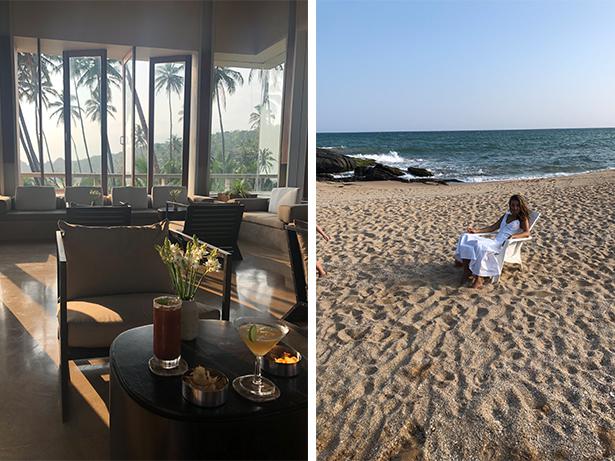 Share this:
More Culture & Travel / Going Places