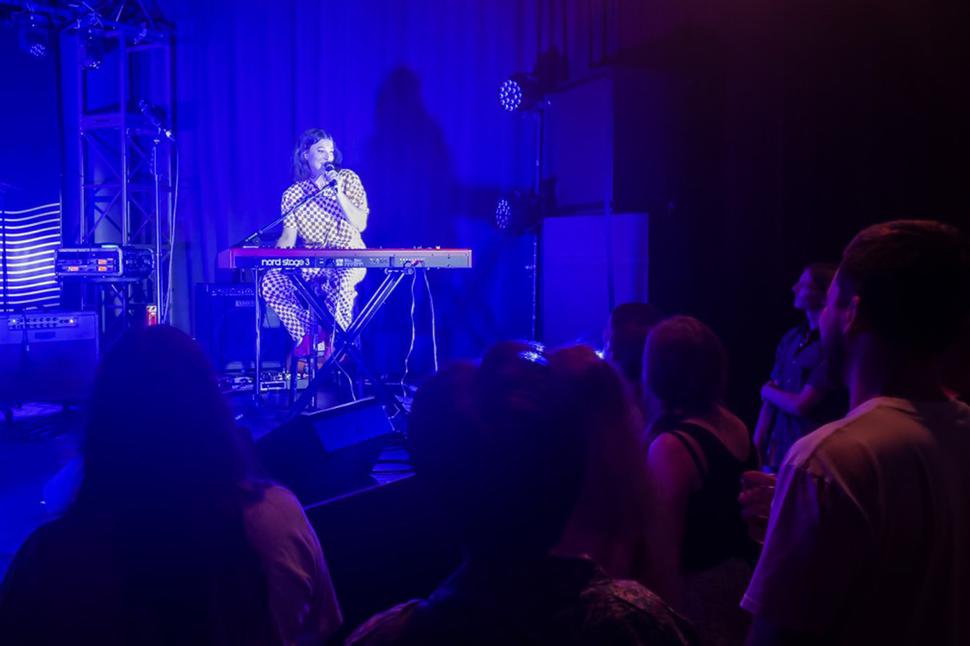 Concert Review: Singer Georgia Lines Is Going Places
At an intimate concert in Auckland's Powerstation, the Tauranga-based singer proved her soulful croons are something more ambitious
Saturday May 15, 2021
This story was originally published on 13th Floor
It's another busy month of live music in Auckland. Saturday night, on May 1, found Georgia Lines and LAIIKA at The Tuning Fork along with a surprise opening act.
That opening act was Harry Parsons and we were pleasantly surprised as (full disclosure) Harry was once an intern here at 13th Floor. So we want him to do well, and it looks and sounds like he is.
Armed with an electric guitar, Harry started things off with a rather downbeat version of The Smashing Pumpkins' 1979s'. It was a slow, almost dirge-like rendering of the old 90s chestnut and it suited Harry's voice and style perfectly.
Let's face it, this doe-eyed singer-songwriter isn't about to get any booties bumping, but he does capture the attention of the crowd who give him the respect he and his songs deserve.
So, while bookending his 30-minute set with a couple of covers (the finale being a version of The Weeknd's Save Your Self) Harry proved to be a fine songwriter himself with tunes such as Good Time, Promise and Who Really Gets What They Want Anymore … the latter featuring the lyric, "won't someone save me from my self-deprecation".
We hope Harry has cheered up since writing that tune, and we also hope to hear more from him.
The two "headlining" acts tonight are becoming quite familiar to us at 13th Floor. We caught LAIIKA last month at this same venue opening for There's A Tuesday and Georgia Lines was at our 13th Floor Studio just a few weeks ago.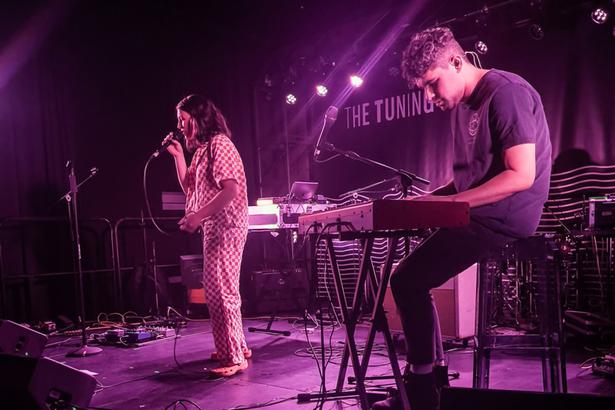 Despite performing second on the bill, Georgia Lines was clearly the main act in this reviewer's eyes and ears.
She proved she has a formidable voice when she sang at the studio in front of our cameras, but to watch Georgia work a crowd is quite another matter. This is an artist who knows how to communicate with her fans and, after witnessing this performance, it seems obvious she is destined to really go places.
Georgia started her set solo, on keys, singing a soulful Falling. Then, when she observed the crowd hanging back at their tables leaving a wide empty space in front of the stage, she basically dragged everyone up to the front by sheer willpower and the force of her direct eye contact with individual members of the audience.
Within seconds the mood of the venue had changed dramatically and Georgia was in charge … telling stories and singing her songs, now with the able assistance of her band, brother Mackenzie Lines on drums and Nathan Mavroyannis on keys/guitars/bass.
Georgia herself shifted from keys to front and centre behind the mic and she was captivating. In addition to moving everyone up to the front, she taught us all a new song and had us singing it from beginning to end in no time. And speaking of teaching, her 8-year-old vocal student "Elsie" took the stage and duetted with her teacher.
It was magic.
Georgia Lines' ability to seemingly connect with every member of the audience is truly remarkable, making for one wonderful evening. It doesn't hurt that original songs such as Never Had Love, No One Knows and Made For Loving are every bit as good as anything you're likely to hear on the radio.
Georgia had planned to perform one cover … her version of the Bacharach/David chestnut I Say A Little Prayer.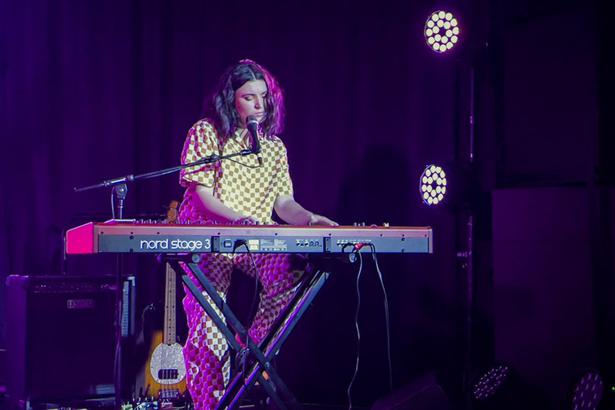 Instead the set finished with the lovely My Love, complete with a heartwarming back story.
It made sense to have LAIIKA follow Georgia as their music is more upbeat and danceable and this was Saturday night, after all.
The duo consists of Heidi Simpson and Grace Moller with backing provided by Isaac (bass), Jason (drums) and Marlon (guitar) … no surnames were forthcoming.
I admit to being of two minds regarding LAIIKA … while they have a great stage presence and attitude I find their vocals can be a bit "pitchy"and the songs not so memorable.
The first point was painfully obvious during their first tune, but to be fair they shouted out to the sound man that they had no vocals in the monitors and after the glitch was fixed, they held up better.
The two frontwomen can certainly hold the crowd's attention and I spotted Buzz Moller, Grace's dad, in the audience fresh from his own show with Voom at the Hollywood Cinema two weeks ago.
The band was tight and the beats got the audience dancing. Highlights included new song Power and singles Any Way You Want It and Crush, which closed the set.
But the crowd demanded an encore and after a group huddle, they returned with a second version of Such A Loser.
Fun was had and I'm betting that this is a band that will find its voice in the studio, hopefully with a talented and sympathetic producer.
Share this: