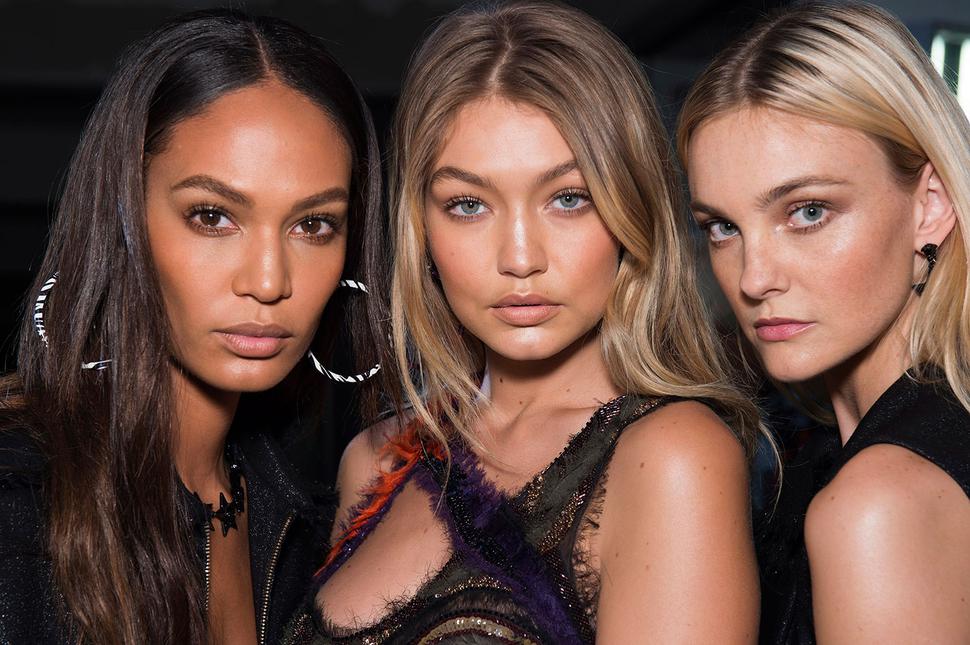 Gigi Hadid Defends Her 'Sexy' Body Type
And the other news you missed this week
Wednesday Sept. 30, 2015
1. Model Gigi Hadid has lashed out at negative Instagram users who she says have been critical of her body type during fashion month. The 20-year-old Los Angeles-native posted a picture to her personal Instagram account, saying: "No, I don't have the same body type as the other models in the shows ... I represent a body image that wasn't accepted in high-fashion before, and I'm very lucky to be supported by the designers, stylists, and editors that I am: ones that know this is fashion, it's art; it can never stay the same.
"Yes I have boobs, I have abs, I have a butt, I have thighs, but I'm not looking for special treatment ... Your mean comments don't make me want to change my body." See her in Versace's runway show.
2. The official video for Lorde and Disclosure's new track Magnets has been released, and is a bit more provocative than those she's done previously. In the video, Lorde seduces an older man into having an affair, and then gets revenge on him with the aid of his wife. The singer said on Twitter this morning one of her life goals was "to one day play a hitgirl who pretends to seduce then burns alive douchey boyfriends". Watch it here:
3. American icon Ralph Lauren has announced he is stepping down as CEO of his namesake company, with Stefan Larrson, formely of H&M, to take his place. The 75-year-old will remain active in the company as executive chairman and chief creative officer.
4. Feminist e-newsletter Lenny, which is a collaboration between Girls creators Lena Dunham and Jenni Konner, officially launched today. The first instalment features an interview with Hillary Clinton, in which she discusses her career, marriage and a particularly significant cold-shoulder dress.
5. Actress and gender equality campaigner Emma Watson has spoken out about sexism in the film industry in an interview with The Guardian. "I have been directed by male directors 17 times and only twice by women," Watson says. "Of the producers I've worked with 13 have been male and only one has been a woman. I think my work with the UN has probably made me even more aware of the problems. I went out for a work dinner recently. It was 7 men … and me." Watch her speak out about gender equality in the fashion industry.
6. Kate Moss has turned her hand to interiors, helping to design a new five-bedroom home in the English countryside called The Barnhouse as part of The Lakes by yoo estate. Read Kate Moss' beauty routine.
Share this: