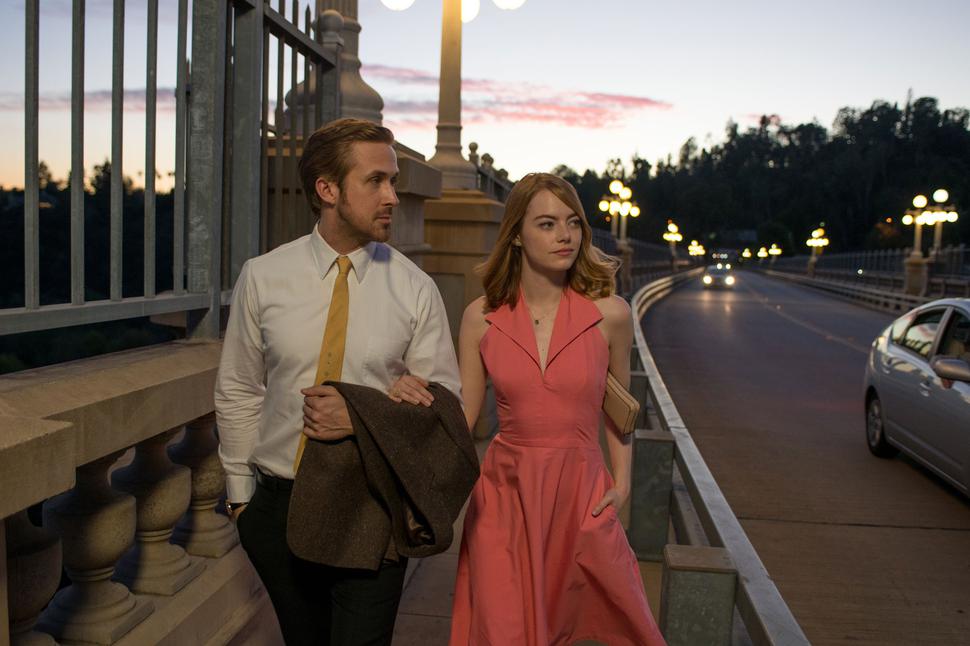 25 Great Things to Do in December
Do December right with our round-up of the most fun cultural events across the country, from exhibitions to concerts
Thursday Dec. 1, 2016
1. La La Land 
If 2016 has challenged your patience and increased your cynicism, the release of La La Land should help end your year right with a renewed sense of hope and whimsy. Starring Emma Stone and Ryan Gosling as Hollywood lovers, the charming musical is a dreamy, nostalgic love letter to the magic of Los Angeles. Inspired by stylish, old-fashioned musicals such as The Umbrellas of Cherbourg and A Star is Born, the film's costumes embrace its retro roots too, with Emma's colourful, vintage-style dresses and Ryan's two-tone shoes.
— In cinemas from Boxing Day, December 26.
2. La Grande Motte
New Zealand photographer Mary Gaudin is to exhibit in Wellington for her first solo exhibition, La Grande Motte at Precinct 35. Based in Montpellier, France, Mary beautifully captures Jean Balladur's humanist concrete forms, which make the French seaside resort of La Grande Motte one of the most iconic brutalist architectural sites in France. With accompanying text by Rufus Knight, the catalogue is also available to purchase, developed by design studio Index.
— Precinct 35, 35 Ghuznee St, Wellington, December 1-20. Visit precinct35.co.nz
3. Mariah's World
The reality show we've all been waiting for is finally here. Mariah's World promises viewers behind-the-scenes access, tracks her Sweet, Sweet Fantasy tour, and shows behind-the-scenes ups and ultimate downs of her relationship with Australian media tycoon James Packer.
— E! Mondays from December 5, 3pm; encore, 9.30pm.
4. Kowtow Workroom Sale
Organic clothing brand Kowtow is having a sample, seconds and end-of-season stock workroom sale with everything marked from 50-80 per cent off.
— Level 5, Anvil House, 138-140 Wakefield St, Wellington. December 2-4. Visit Kowtowclothing.com

5. Silo Cinema, Markets and Stories
Silo Cinema is back this month with a screening of the Poi E movie and a live performance from Patea Maori Club to kick things off. Then there's the weekly Silo Markets, which will have loads of art and crafts on offer, plus on Sundays take the children down to check out Silo Stories, Food Trucks and Games.
— Silo Park, cnr of Beaumont and Jellicoe Sts, Wynyard Quarter, Auckland Central. From December 2-January 29. Visit silopark.co.nz
6. Anno Domini 
The rooftop party event series is returning to the Auckland Art Gallery this summer, with the first event kicking off this month featuring UK DJ Ben UFO and Melbourne new wave dance music producer Tornado Wallace. Get in quick as last year this event sold out fast. There will also be sessions held in January and March with different DJs from around the world.
— Auckland Art Gallery, Auckland. December 11. Visit justtheticketnz.com
7. Viceland
Vice's new lifestyle and entertainment TV channel, Viceland, launches in New Zealand this month on SKY Channel 13 with a wide range of diverse shows. It will offer a contemporary take on culture, music, news, food, identity, sexuality, fashion, sports, and more. Expect talent such as Ellen Page, Michael K. Williams, Gloria Steinem, Action Bronson, Eddie Huang, to make appearances.
—Viceland, SKY Channel 13.
Watch the trailer below:
8. Ben Harper & The Innocent Criminals
Ben Harper's 'Call It What It Is' tour is coming to New Zealand this month, with three shows happening around the country.
— Vector Arena, Auckland, December 2, Church Rd Winery, Napier, December 3, and Michael Fowler Centre, Wellington December 4. Visit ticketmaster.co.nz

9. Auckland Fair
Returning this month is the wonderful day-long market on Queens Wharf. This fair is ideal for picking out treasures or ticking off gifts from your Christmas shopping list. Support our New Zealand designer-makers by purchasing handmade treats including jewellery, handmade cosmetics and candles.
— Shed 10, Queens Wharf. December 4. Visit Aucklandfair.com

10. Brush by Fraser Chatham
Grab a coffee at The Botanist and catch a new exhibition of work by photographer Fraser Chatham. 'Brush' is a conceptual still life show that explores and brings to life everyday objects, in an abstract way.
—  The Botanist, City Works Depot, December 8-11. Visit @fraserchatham
11. Tuatara Open Late: Cindy Sherman, Estère, Book Club
The after-hours event is back this month with an unmissable lineup. The She Jays and Estere will perform live, while the main event is a discussion between fashion professor Vicki Karaminas, broadcaster Charlotte Graham, poet Hera Lindsay Bird and clown Thomas LaHood about their best-loved Cindy Sherman works. Following that is the City Gallery Book Club where Pip Adam, Kirsten McDougall and Chris Tse will discuss the concept of transformation in popular literature. If you're craving a spontaneous night out, then this is the ideal event for you as tickets can be purchased on the door.
— City Gallery, Wellington. December 1. Visit citygallery.org.nz
12. Te Atatu Night Market
This popular West Auckland event is ending its run this month after weeks of cultural entertainment. Don't miss their last night market for the year on December 2 — purchase handcrafted Christmas gifts and don't forget to try out the crayfish roll and kumara bites at the Puha & Pakeha stall.
— Te Atatu Peninsula Community Centre. December 2. Visit eventfinda.co.nz
13. Whiskey Galore
A modern re-creation of the classic film Whiskey Galore, based on a true story of a group of Scottish locals who try to steal cases of whiskey from a stranded ship. Sam Snead House of Whiskey will be doing tastings before and after the event.
— Academy Cinema, December 2. Tasting: 6pm; film: 6:30 and another tasting: 8:15pm. Visit academycinemas.co.nz
14. Windows and Mirrors
Talented young digital media artist Arpege Taratoa-Leaf returns to Northart for her graduation exhibition Windows and Mirrors — three series of works that address different issues and ideas that have arisen through digital media and that encourage us to question how we perceive reality. Arpege uses technology in a manner that reflects its ability to positively engage with viewers in ways that are difficult to achieve with traditional mediums.
— Northart, Ernie Mays St, Northcote, December 5-16. Visit northart.co.nz
15. Shapeshifter Summer Outdoor Concert
Kiwi band Shapeshifter are taking their brand-new album, Stars, on tour this month. Beginning with a concert in Petone Beach, followed by Napier and finally Riwaka, this concert is the ultimate way to ring in the end of the year. The artists are also treating concert attendees to special performances from Ladi 6, Sunshine Sound System, Kora and The Upbeats.
— Petone Beach, Napier and Riwaka. December 27, 29 and 31. Visit shapeshiftersummer.live
16. Cross Purposes
This joint show pairs artists Gavin Hurley and Martin Poppelwell who combined parts of each other's artistic practices to make drawings, paintings and objects. The duo will be at the gallery on opening night from 5pm-7pm.
— SPA_CE Art Gallery, Napier. From December 2-24. Visit eventfinda.co.nz 
17. Breakbot at Pah Homestead
Aucklanders are being treated to a special one-off gig at historic Pah Homestead starring French DJ and producer Breakbot who is flying in for the event. He will be bringing plenty of hits from his collaborative album Still Waters to the party, a blend of techno and vintage sounds. Supporting acts include A Band Called Success, Cool Kids Club (Reunion Set), Heads Garage DJs and Bavhu.
— Pah Homestead, Hillsborough. December 9. Visit Facebook.com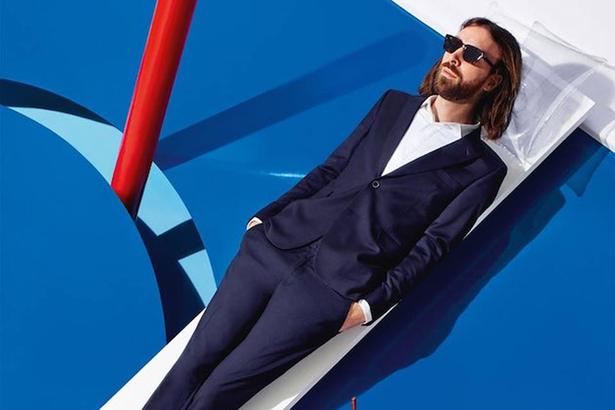 18. The Painted Peacock Project
Jewellery designer Cathy Pope, artists Hayley King (Flox) and Ema Frost and photographer Sacha Stejko unite street art and the cultures of India and Auckland for new exhibition 'The Painted Peacock Project', on at Allpress Studio in Drake St.  A percentage of proceeds from any sales will go back to buying art supplies for a small village school in Udaipur, India, where the collaborators taught workshops in stencilling, painting and jewellery making.
— Allpress Studio, 6 Drake St, December 6-10. Visit Facebook 
19. End of Fashion
Get amongst this fashion discussion at the End of Fashion conference, hosted by Massey University's College of Creative Arts. Professor Vicki Karaminas is hosting the event that will have you questioning the fashion system and the direction it is headed. The event will welcome more than 75 prominent fashion scholars. If you're after something less exclusive, public events will be held at Wellington's City Gallery and Te Papa. Speakers include Professor Valerie Steele, Dr Margo Barton and fashion designers Kate Sylvester, Margi Robertson and Liz Findlay.
— Wellington. December 8-10. Visit thendofashion.com
20. The Factory Markets
Find some unique treasures at this North Shore market — there will be loads of vendors with something for everyone's taste, and lots of food trucks too. 
— 31 Arrenway Drive, Albany. December 4. Visit thefactorymarkets.com
21. Reggae by the River
Returning to Taupo this summer, Reggae by the River is set to showcase some fantastic New Zealand music. Spend a relaxing evening enjoying the sounds of UB40, Modern Maori Quartet, L.A.B (Kora Brothers) and more.
— Riverside Park, Taupo, December 31. Visit Eventfinda.co.nz
22. KAMP.studio Pop-Up Gallery
Join artist Daniel Kamp for an evening of canapes, mocktails and observation at Holm, an innovative gallery featuring sculptural objects, homewares, light and accessories that celebrates creativity by merging coffee and cuisine with design.
— Holm, K Rd. December 8. Visit Facebook 
23. Twilight Summer Night
Racing event of the month, Twilight Summer Night, is an event on the social calendar not to skip. This mid-week treat is the perfect occasion to bust out your fascinator or statement hat and soak up the evening sun.
— Ellerslie Racecourse. Wednesday December 7. Visit ellerslie.co.nz

24. Wondergarden
If you're searching for something to do on New Year's Eve, how about grabbing a ticket to the new Wondergarden music festival. The lineup includes Anika Moa, Liam Finn, Estere, Miloux and Connan Mockasin, and there'll be plenty of food and drink to purchase onsite too. 
— Silo Park, Wynyard Quarter. December 31. Visit Wondergarden.co.nz
25. New Zealand Herald Boxing Day Races
If you'd rather not participate in the Boxing Day sales madness, then you should consider going to the races for your post-Christmas celebration. The New Zealand Herald Boxing Day Races have officially been running for over 150 years. Tickets go fast so make sure to book early.
— Ellerslie Racecourse. December 26. Visit ellerslie.co.nz
Share this:
More Culture & Travel / > Local