Gucci's The Artist Is Present Exhibition Raises Questions Around Originality
Is imitation really the sincerest form of flattery? Maurizio Cattelan's latest exploration delves deep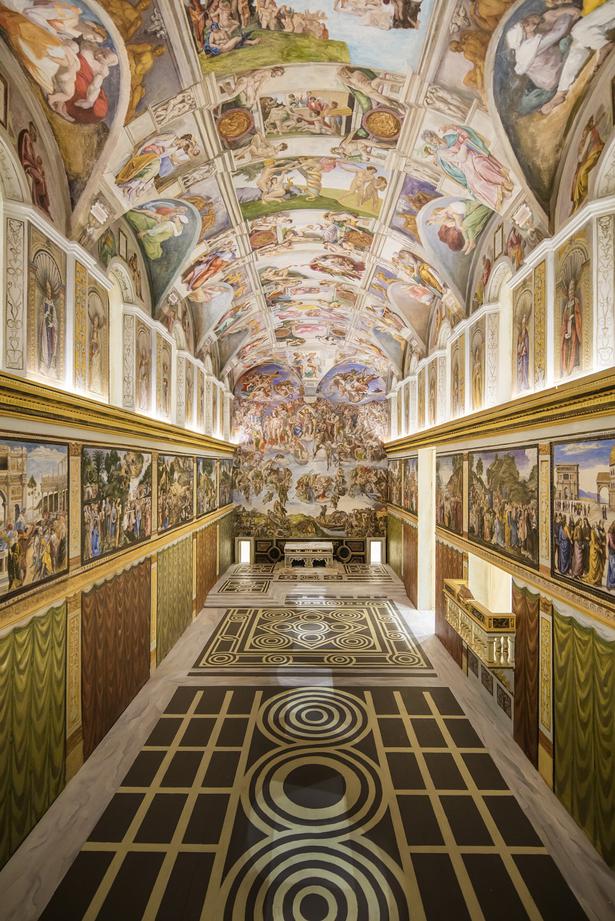 Sunday Nov. 25, 2018
The entrance to a new exhibition at the Yuz Museum in the very modern Xuhui district in Shanghai lists the many ways copying and the act of reappropriation has infiltrated our everyday lives.
"Sharing is caring," declares a statement on the wall. "It's a concept as old as humanity itself: copying is concerned with the transmission and diffusion of knowledge, both to your contemporaries and for the ones who haven't been born yet. Antique Romans endlessly copied the classical Greek statues, and this made it possible for many more people to admire them. It's time to reconsider copying as an esteemed declaration, if not romantic. Start copying what you love. Copy, copy, copy, copy. At the end of the copy, you will find yourself."
 As I stood there re-reading the words in my head, I started thinking about how and why it's human nature to appropriate other people's ideas as our own.
WATCH: Maurizio Cattelan In Shanghai
Who knew the Dutch stole their national symbol of the tulip from the Tian Shan Mountains in Central Asia or that Barbra Streisand had two clones made of her deceased Coton de Tulear Samantha?
When Lorde took to Instagram to accuse Kanye West and Kid Cudi of copying her Coachella 2017 stage set at a recent festival ­— a glass box suspended on stage — the designer of both stage sets Es Devlin told The New York Times that using suspended glass boxes is nothing new. "Lorde wasn't the first person to use a floating glass box, she won't be the last."
So what exactly differentiates inspiration from downright facsimile? Such questions are prompted in The Artist Is Present, a new exhibition conceived by Gucci's creative director Alessandro Michele and curated by Italian artist Maurizio Cattelan.
Featuring more than 30 artists from China and around the world, the name of the exhibition is also a copy, taken from the very successful 2010 exhibition by Serbian performance artist Marina Abramovic, held at the MoMa in New York. The exhibition is a provocative study on how originality can be reached through the act of repetition. And, as the exhibit suggests, originality is overrated.
Divided into 16 rooms, The Artist Is Present features a mix of art including sculptures, video projections, live performances and paintings.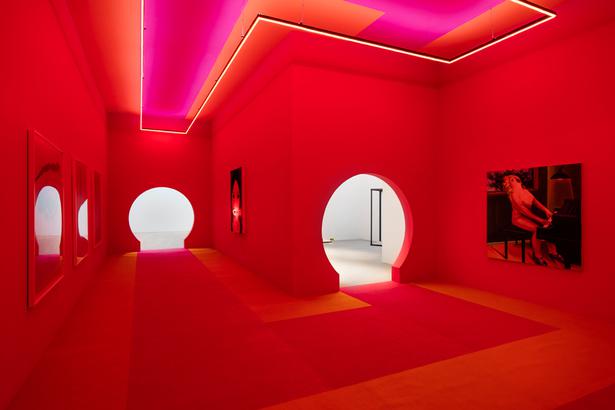 The Artist is Present, Shanghai 2018 Exhibition View. Photo / Supplied

Maurizio's own miniature version of the Sistine Chapel complete with copies of Michelangelo's heavenly painted ceilings is a highlight; as is Power Toilets, an extraordinary replica of the rather unremarkable toilets of the Council of the European Union. But what makes these bogs so special?

"When we started thinking about this exhibition and the originality of the copy, we tried to embrace and explore the whole universe this word is composed by," Maurizio explains.

"We began thinking in a new way, transforming our minds trying to give new definitions to some of the ideas that seemed so natural to us, like originality and authorship. And the title was a starting point, of course, because you can immediately understand what our intentions are: to give a second life to things that already happened, through the act of copying them. The presence of the copy instead of the original, so that the copy becomes the original, is one of the issues we are obsessed by, lately. I hope Marina understood it as I intended it: my personal way to pay homage to her."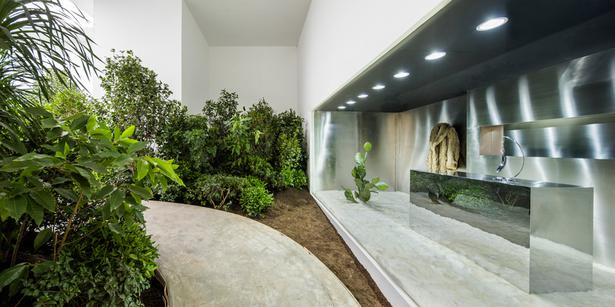 The Artist is Present, Shanghai 2018 Exhibition View. Photo / Supplied

The range of works on display is not only perfect for those with little knowledge of art, who are able to connect with at least one work, but for other artists it's an opportunity to further explore a topic still a matter of much debate within their field.

For Beijing-based artist Ma Jun, the exhibition highlights an irreverence that contrasts traditional Chinese art, his sculptures of retro TV sets rendered in beautiful Chinese porcelain on display as part of a fake gift shop gallery. "I appreciate the sense of humour in Maurizio's works. The overall Chinese personality tends to be reserved and introverted, and the historical reasons are more serious. A sense of humour is particularly important to me."

READ: Inside The New Gucci Garden In Florence

Australian visual artist Kiri-Una Brito Meumann, whose work hangs on the walls of US rap artist A$AP Rocky, attended the exhibition launch and agrees the exhibition's bold assertion that copying is not necessarily a bad thing is a concept any industry, not just art or fashion, can learn from.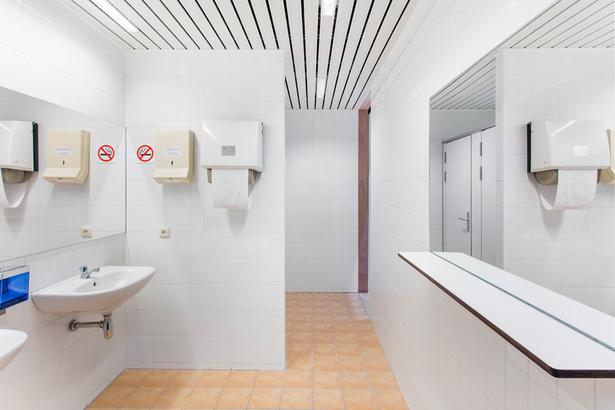 Superflex Power Toilets/Council of the European Union, 2018 Power Toilets / Council of the European Union is designed in close collaboration with NEZU AYMO architects Courtesy of the artist. Photo / Supplied

"I think in every industry there is an element of copying or appropriation that goes on. So this exhibition really brought to light how copying something can actually make it new. For me I think what changes these works from banal copies is the conceptual meaning or reason for the copy. That is what distinguishes it as a new work. It got me thinking about appropriation and copying in an entirely new way. This was for me a very special moment, being confronted with new ideas and ways of thinking and this is exciting to leave a show that gives you a new perspective on the topic."

The concept is typical of Maurizio's work. The 58-year-old's portfolio of satirical creations, including sculptures of Pope John Paul II struck down by a meteorite (La Nona Hora, 1999) and a fully functional replica toilet cast in 18-carat gold, installed in the Guggenheim Museum bathrooms for visitors to use (America, 2016), earning the 58-year-old the reputation of an art world enfant terrible.

When the White House requested a painting by Vincent van Gogh for the private living quarters of Donald and Melania Trump, the Guggenheim's chief curator and artistic director Nancy Spector declined, instead offering the $1 million toilet as an alternative.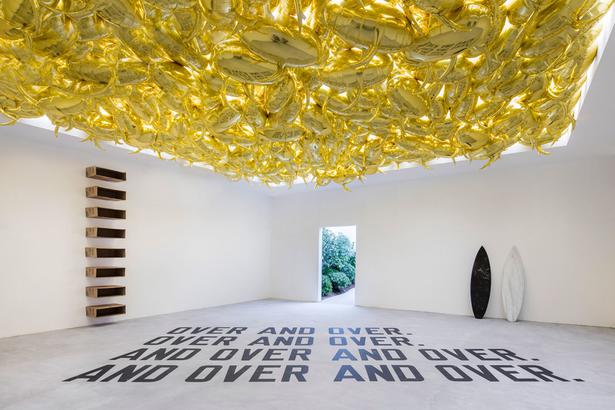 The Artist is Present, Shanghai 2018 Exhibition View. Photo / Supplied

As the Buster Keaton of the art world, this latest exhibition is another example of Maurizio's tongue-in-cheek approach to art, finding a common irreverence in Alessandro, whose work at Gucci has catapulted the brand into the fashion zeitgeist since his appointment there in 2015, often playing with themes of appropriation, cloning and repetition each season.

"Alessandro came to me with two words: Shanghai and copies. He dared to assign this task to me, an artist not really appreciated by Chinese authorities, and I was given a total freedom of choice regarding artists and their works," Maurizio says.

"A complex exhibition like this one is never reducible to one clear concept, and this is what I love about art, and what Alessandro respected from the very beginning. We share genuine respect towards what preceded us, and at the same time, we are staunch supporters of the idea that the copy is the original. We found ourselves halfway, where iconography meets icons, and where celebrated originals become timeless icons, through a simple act of repetition and propagation."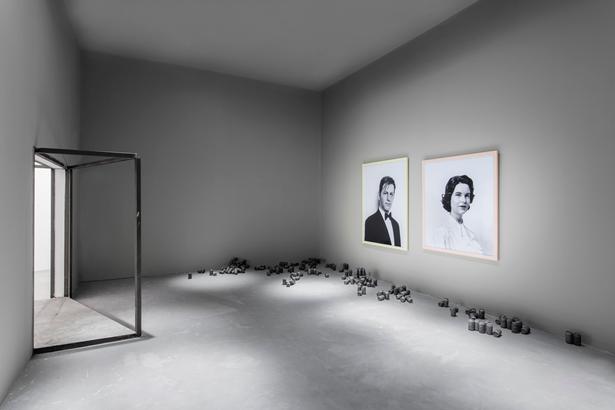 The Artist is Present, Shanghai 2018 Exhibition View. Photo / Supplied

While appropriation in fashion and art has long been commonplace, these days it's much more exposed. The Instagram account @dietprada, for example, has made a reputation built on publicly naming and shaming designers blatantly copying other designers.

Slideshows compare original work with its impersonation and do double duty exposing the imitation and educating a new generation about archival references. Most luxury brands have dealt with counterfeit goods in their own way, but it wasn't until last year when Gucci turned the tables.

READ: Is Fashion Finally Addressing its Diversity Issue?

Alessandro's resort 2018 collection featured a design based on a counterfeit design by Harlem-based designer Daniel Day, aka Dapper Dan, who sold custom designs featuring luxury logos during the 1980s and 1990s. Dan's designs were a reaction to what luxury was at that time – white and elitist.

Inspired by Dan's 1989 design of a balloon-sleeve jacket featuring the Louis Vuitton monogram, Alessandro created his own version with Gucci's interlocked logo. It immediately sparked debate and displeasure from critics who demanded Dapper Dan be acknowledged.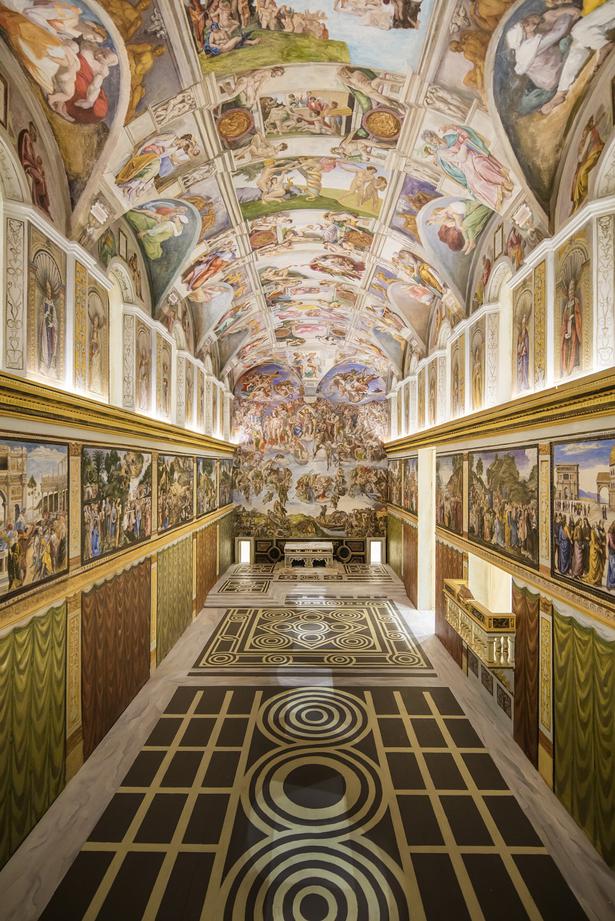 However, the exercise in copying a copy of a copy has since instigated a successful collaboration between the two, the unlikely union redefining the way luxury has become much more inclusive and providing the perfect backbone to the exhibition in Shanghai.
Gucci's embrace of the copy is an approach already impacting other brands as luxury continues to be heavily influenced by the increasing spending power of millennials and Gen-Zers, and is perhaps the answer to much of the exhibition's questions. Changing the way we think about counterfeit in favour of the copy is a confronting idea to consider, but as Maurizio argues, copying can bring greater awareness to the original artist, ultimately extending their legacy.
As Maurizio suggests, "A creative process takes place not as a sudden event, but as a slow process that requires mistakes and engagement with what precedes us in order to create from it. When in 1988 they discovered that the Shroud exhibited in Turin was a thirteenth-century artifact, and not an impression of Christ's body on its shroud, no one stopped venerating it or exposing it as if it were true. How is this possible? Because the difference between copy and original is only an issue of faith: the copy is the original."

• An Artist Is Present is on display at the Yuz Museum in Shanghai until December 16.
Share this: