A Winter Guide to Wellington
Even as the temperature dips, there are plenty of reasons to spend a weekend in Wellington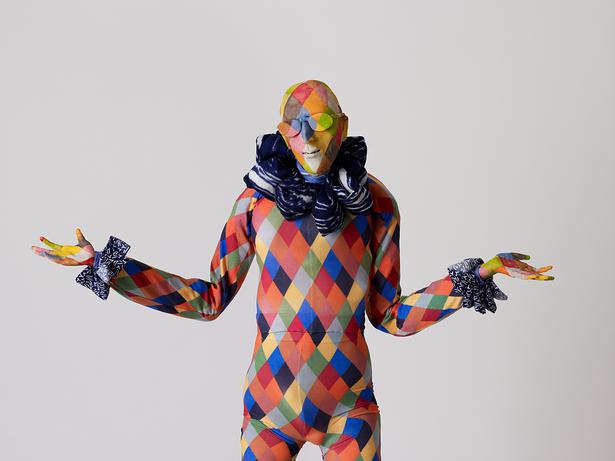 Tuesday July 5, 2016
Our capital city may be best known for what goes on in the Beehive - and its rather strong breezes - but when it comes to short stops, being such a walkable city works in its favour. Especially when you can rug up indoors at one of the city's many cultural events, or sit by the fire with a glass of red.
EAT YOUR ART OUT
Wellington's creative streak is evident as soon as you spot the Wellywood sign, or wander past the literature-marked sculptures along Oriental Bay. There's no reason to check in to generic accommodation, either. Getting off on the wrong floor of the Museum Art Hotel became a daily "mistake", just so I could check out former owner Chris Parkin's fun, bold collection of paintings, photographs and sculptures. Hanging out in the lobby - alongside a group of film types and several mean motorbikes - also meant being surrounded by surrealist works by Dick Frizzell, Brent Wong and Nigel Brown. The hotel was recently sold and will be rebranded under the QT name so soak up its uniqueness while you can.
Or simply wander into one of the city's many galleries. An impromptu nosy at 30upstairs on Courtenay Place found me sharing a tiny dark space with skeletal, glow-in-the-dark branches, spooky music and mirrors, care of Katherine Joyce-Kellaway's Sway.
The City Gallery is the glamorous big sister to these boutique spaces, with plenty to marvel at.. Until October, the gallery is hosting London-based Kiwi sculptor Francis Upritchard's carnival-inspired, polymer figurines in an exhibition called Jealous Saboteurs, a celebration of 20 years of her work. It has already toured the Hammer Museum, LA and Saatchi Gallery, London.
DRINK TO THAT
These days it's perfectly acceptable to ask for a double-shot Yirgacheffe macchiato, and the best place to do so is the Mojo Beanery. This new addition to the Mojo empire (there are now 21 in Wellington and eight in Auckland), is to coffee nerds what Armageddon is to comic fans. Here you won't be looked at sideways if you request your beans come from Indonesia, Ethiopia or Colombia. Then you can watch as they're air-roasted or brewed in the fancy Steampunk machines from Salt Lake City. Even cold brew comes three ways. For novelty factor, pretend you're pouring yourself a breakfast Guinness and try it nitro style. And if all the decision making gets too much, let Atlanta native and top roaster John Cole talk you through the details.
On a cool night, your best bet is to head upstairs to the Library Bar on Courtenay Place. Yes, the shelves are brimming with old books (John Le Carre, Stephen King, and more than a few spines that look like encyclopaedias), but you probably won't do much reading. On the night we visited we settled into the plush red velvet couch in the dimly lit room and people-watched an eclectic after-work bunch gathering to take in the live music, while eating tapas and sipping cocktails with names like Doctor Ropata and How I Met Your Father. Try the smoked brioche bruscetta with sage and mushroom, and order "dessert" - the lemon meringue vodka has you covered.
TAKE FLIGHT
Just minutes from the CBD is a 225 hectare acre nature reserve and restoration project. Zealandia: the Karori Sanctuary Experience has an impressive visitor centre and exhibition hall and is home to several species of rare bird. Minutes into our walk, I saw a shag feeding her chicks, a fat takahe nibbling at the ground, a robin darting around a kid's feet, a kaka drinking from a bottle station, and bright green geckos clinging to one another as they slept. Wander the path alongside the river, and keep and eye and ear out for saddlebacks, bellbirds and hihi - and quite possibly the chattiest tuis in the country. The walk itself is as challenging as you choose, with a relatively easy stroll forking off into steeper terrain, and stunning views from the bridges. Getting there is a short shuttle or cab ride from the top of the historic Wellington Cable Car. Stick around the quaint suburb of Kelburn to explore the shops and have lunch before heading back down the hill.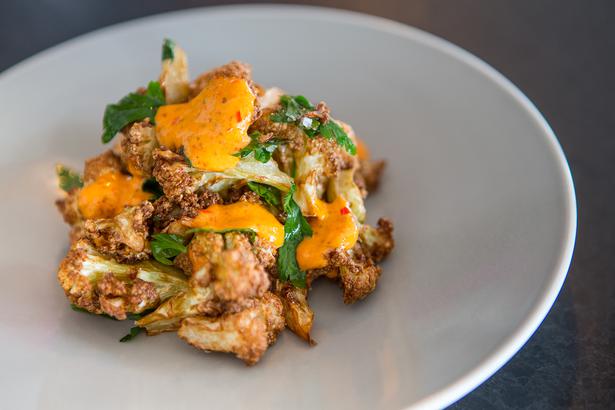 NOSH OUT
It's worth taking a cab out of the CBD to get a feel for the pretty, residential boroughs around Wellington. I say boroughs because we found our new favourite restaurant, Salty Pidgin, in Brooklyn (just be careful when Google-mapping that one). The fire was going, the split-level room enticing, the food outstanding. Crispy cauliflower with harissa mayo, crispy-skinned duck with beetroot and the most deliciously light pumpkin cake for dessert. Swoon.
Lunch the next day was just as successful at Sweet Mother's Kitchen, a cute, New Orleans and Mexico-inspired restaurant on Courtenay Place where the pulled pork po'boys, with their subtle aniseed flavour and delicious pickles proved themselves streets ahead of the humble sandwich.
WBC is another cool (and very popular) lunch spot, located upstairs in a repurposed boot factory. The dishes aren't cheap but they're inventive and tasty, (think lamb cheek tagine with wholemeal tabbouleh, harissa labne and plum).
But the best surprise of the trip was the Wellington Night Market. Tucked down a lane off Cuba St is another world, featuring - the world! Live Spanish guitar set the scene as we traipsed past steaming stalls selling street food from every conceiveable cuisine - among them, Jamaica, Germany and Sri Lanka.
Share this:
More Culture & Travel / Going Places