Hairstylist Danny Pato Showcases In London
The New Zealand Hairdresser of the Year shares his favourite places to dine in London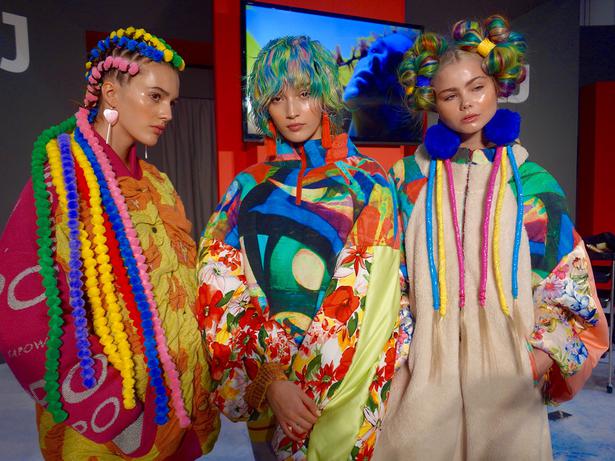 Friday Nov. 18, 2016
Tuesday
Arrived at The Hospital Club, our home for the next six nights. I'm so impressed! It's a private members' club for creative types founded by the Eurythmics' Dave Stewart and Microsoft co-founder Paul Allen. It houses events, exhibitions and live music and it is just so cool. They collaborate with up-and-coming artists, whose work features over seven levels of what was an abandoned hospital. They even have a music and TV studio in the basement, which has recorded shows by Rihanna, U2, Jay Z and Rita Ora. Our suite is styled with so many unique details that it feels like a home, not a hotel.
We wandered jet-lagged through the nearby streets and ended up at Cantina Laredo. It's a semi-formal Mexican place that doesn't look particularly interesting, but the food is amazing. Our waiter prepared guacamole from scratch in front of us, it was the freshest and tastiest I've even eaten.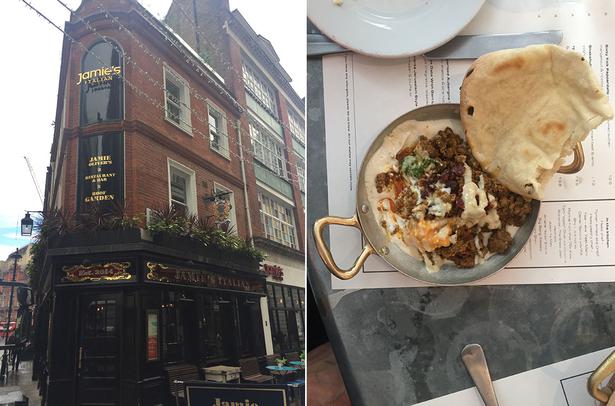 Wednesday
A spot of shopping at Dover Street Market. Post-Brexit, the pound has crashed so Comme des Garcons is cheaper here than in Japan! Popped into Jamie Oliver's Italian for a quick pre-lunch lunch of bolognese for £11 ($16.60). Later, I met up with an old friend at the hotel for a cocktail then headed across town to try out Sushi Samba for a late lunch, a really cool looking space up on the 38th floor with an amazing view, and a combination of Japanese, Peruvian and Brazilian cuisine. The black cod skewers were delicious, and the spicy tuna rolls were to die for. We drank sake and finished with a martini.
READ: The Most Instagrammable Restaurant in London
After heading to a local bar for another martini, we took the world's longest Uber ride to The Crazy Coqs for an intimate cabaret show with the brilliant La Voix (of Britain's Got Talent fame). At the end of the show we joined La Voix, the hilarious EastEnders' star Lucy Benjamin and about 10 other interesting creative types for dinner at the incredibly grand and loud Brasserie Zedel. The food is classical French fare and very reasonably priced.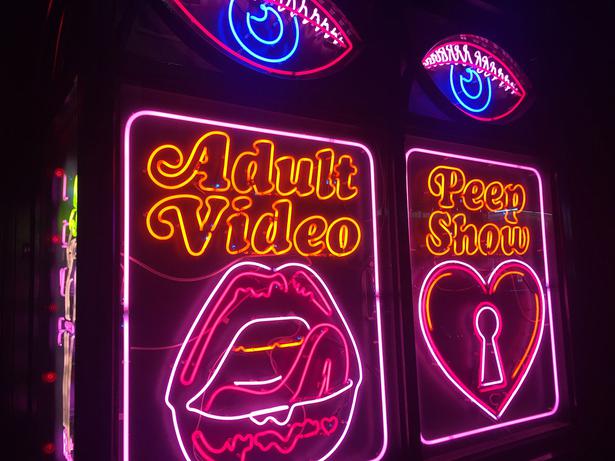 Thursday
For a naughty lunch, we were recommended an authentic Italian pizza joint called Ecco on Drury Lane. A complete bargain. After a very lazy day, we went for dinner at one of our favourite places here. La Bodega Negra is a pumping underground Mexican restaurant, accessed through a fake sex shop/strip bar shop frontage. It feels like the SPQR of Soho. Highly recommended, but make sure you book.
Friday
This morning was our casting call for models for the show. We went to The Palomar for lunch and luckily found a couple of seats at the bar to try their delicious small plates from the creative Jerusalem menu. My favourite dish was the deconstructed lamb and beef kebab with yoghurt and tahini.
We wandered around Covent Garden, falling in love with the Seven Dials area close to our hotel, then visited Neal's Yard Dairy, the best cheese shop, with helpful staff and many, mainly English, cheeses. Dinner was with friends at Bob Bob Ricard, which has a Russian-English fusion menu with a focus on caviar and champagne.
The decor is amazing: it's been modelled off the Orient Express train, with red, gold and polished wood everywhere. Each table has a "press for champagne" button. So much fun, though the pretty average service and food didn't match the price and venue. I get the feeling that some of London's amazing new places soon lose their magic after becoming popular — they are trying to cash in while they're hot, when they should be continually upping their game.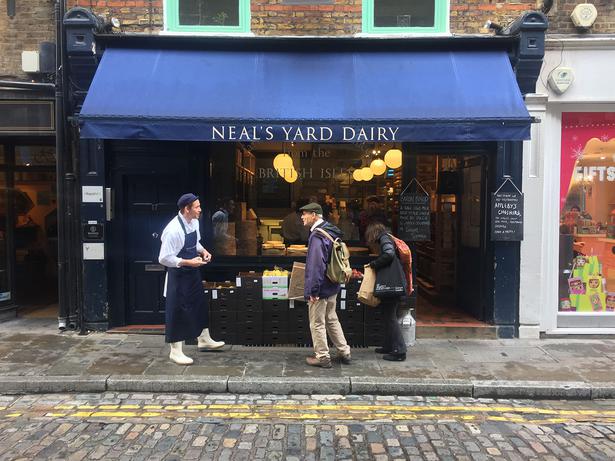 Saturday
Started the morning with the best croissant of our trip, from Monmouth Coffee Company in Seven Dials, then went to 26 Grains in Neal's Yard for chai bircher and banana cacao porridge. It's so healthy I'm surprised I enjoyed it so much. We went back to the hotel to start prepping for the show — I wanted to run through all the looks. We got it sorted by midnight, and ended up hanging hair pieces up to dry on coat hangers from a chandelier.
Sunday
Show day! The main reason I am here. As part of winning New Zealand Hairdresser of the Year at Hair Expo 2016, I was invited to do a show at Salon International, Europe's largest hairdressing industry trade fair, with more than 40,000 hairdressers gathering at London's gigantic ExCel event centre for three days of inspiration.
SEE: New Zealand's Top Hair Dresser Named
A big thank you to Hair Expo and Air New Zealand for getting us there in style and thank you to my gorgeous husband Ryland who was amazing, organising everything and being my on-stage assistant.
For the creative concept, I decided to evolve the Decora Kei photographic collection I created earlier in the year with my salon team: photographer Mara Sommer, stylist Rachel Morton and makeup artist Aimie Fiebig; using clothing from AUT Rookie graduate collections.
So many people end up doing black on stage, so I wanted to do something different, bringing this colourful collection. Keeping in mind, it is a show for hairdressers, from hairdressers, so I wanted to share creative, editorial techniques rather than doing day-to-day commercial looks. We worked with the incredible Steph Lai as our makeup artist. She used to live in Auckland and has done makeup for a couple of our campaigns and now lives in London.
Everything went according to plan: the audience was responsive and engaged. I didn't drop anything or swear, the models were brilliant and the looks were all completed. It was such a privilege, and honour to represent New Zealand on stage, especially with so many industry big names in the audience. After packing down, we Ubered to the Tribu-te hairdressing show to see one such star, Angelo Seminara.
Monday
Breakfast again at 26 Grains and a coffee and croissant at Monmouth. We packed up and were sad to check out of The Hospital Club, it's such a cool place and the service was outstanding. We then headed to community food collective Startisans and pigged out on the amazing Noera's Ethiopian food for £5 each.
• Danny Pato is co-owner and creative director of D&M Hair Design in Ponsonby.
Share this:
More Culture & Travel / Going Places