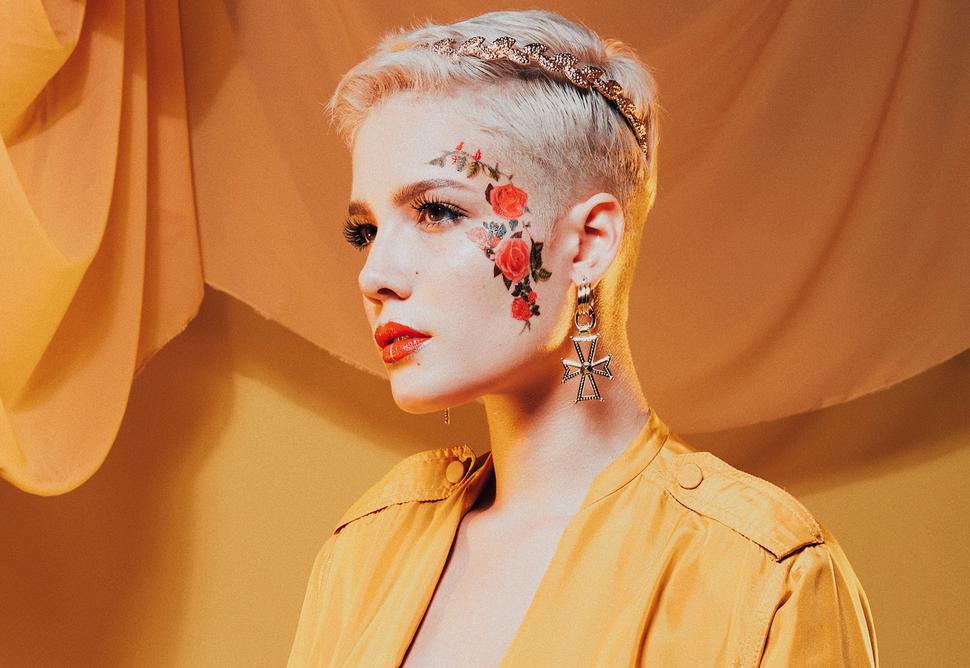 Pop Sensation Halsey on Her New Single and Evolving Style
We chat to the much-loved US pop star ahead of her visit to New Zealand
Thursday April 12, 2018
Speaking ahead of her imminent Auckland show, Halsey (Ashley Nicolette Frangipane) describes the video and story behind her latest single 'Alone' as being influenced by Baz Luhrmann's films, while the lyrics contain the honesty her fans have come to love her for.
"Whether it's the masquerade in Romeo and Juliet or one of the Gatsby balls, it's the idea of feeling alone in a room full of hundreds of people who all want your attention and just wishing you could be by yourself instead," the 23-year-old told Viva.
She's been touring her second album Hopeless Fountain Kingdom since September after its release last June, when a positive Rolling Stone review described it as a "sprawling science-fiction breakup tale" as she delves into all her most difficult relationships and vulnerabilities. 
Halsey's music career began through the music-hosting site Soundcloud, where she caught the attention of both fans and the industry, releasing her debut album Badlands in 2015. There's a good chance you'll also recognise her vocals from the Chainsmokers hit 'Closer'.
With 7 million Instagram fans and 9.5 million followers on Twitter, she is known to use her platforms to speak about topics that are important to her and this year she was a speaker at the New York City Women's March.
We chatted to Halsey about her ever-evolving style, her connection to her fans and how she deals with criticism. 
From humble beginnings on Soundcloud, what's it like now to have your music released to such a large audience?
It's always fun putting something out into the world that you've worked really hard on. You're always nervous and hope people like it and want everyone to love it and get your message and understand it.
If I only read the good things I would never be able to grow. It's important to read what people think so I can remain self-aware but there's a difference between reading it and absorbing it and going 'Okay that's something I should take into account next time' and then people just being blatantly hateful. That's easy to ignore.
But taking constructive criticism is a really important thing as you grow as an artist because otherwise you lose sight of correcting and improving upon yourself. As some might say, you'll get lost in the sauce.
Your fans are known to feel very connected to you — do you know much about your New Zealand fan base?
I've paid pretty close attention because there's a very galvanised and very tenacious group of young people who have been following me online for a long time and obviously I get to come back and do some shows there, last time I was mainly doing press.
There are some people who've been fans of mine for four, five or six years who are finally getting a chance to see me. Or they discovered my album when they were 15 and now they're 18, 19, 20 and they kind of get to go back and revisit it and it will be nostalgic for them. When that happens it will be a coming-of-age moment in their lives and it's very cool to be a part of that.
I don't know if I would call it an approach, it's more like an instinct. I was born from the internet so that kind of communication is innate. I've always been in touch with people and always been appreciative of them.
Being a young person I was one of the first generations of people to come of age on the internet. I had lots of my favourite musicians, actors and writers, whoever they may be, and got to interact with them the way that I interact with my peers, through the internet, this third-party thing, and I think I've carried that mentality through to my own career.
What role does fashion play in your life and work?
Fashion is a huge part of my identity because I've been known to change up my style pretty frequently. Being a young woman and being in my 20s, I'm changing and evolving and becoming multi-dimensional… In that process, I think I change pretty quickly and part of understanding those changes and expressing myself is through what I wear and how I look.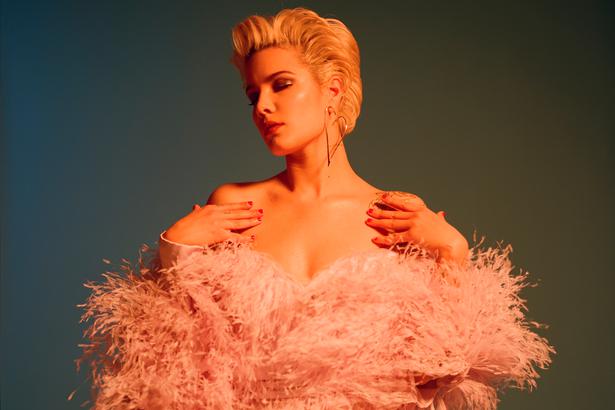 Halsey says her style ranges from relaxed streetwear to ethereal femininity. Picture / Supplied

My upbringing or my life experiences make their way through at different moments. Sometimes my style will be a bit more streetwear and a little bit more comfortable and casual. Sometimes it will be a lot of vintage clothing, band t-shirts and sometimes more feminine and ethereal and organic and natural. It all depends on the mood I'm in.

You have a strong sense of style. Do you feel pressure to dress or look a certain way?
Everyone's got an opinion: I shaved my head and for weeks, months, all anyone was saying was 'I liked you better with long hair, I liked you better with long hair'. Then my hair started growing out and people started saying 'I liked you better bald' so I would be at a serious disadvantage if I was trying to make everybody else happy all the time. I've learned to trust my own gut.

You're an ambassador for Yves Saint Laurent — how did the collaboration come about?
I've been using YSL products for a really long time. I've been doing my own makeup since the beginning of my career - I do it for music videos, red carpets, almost every magazine cover I've ever been on and YSL found out about that and so we've come together for this collaboration.

• Halsey, Thursday April 19, 8pm. Spark Arena, Mahuhu Cres, City. Tickets from $99 through Ticketmaster.co.nz
Share this: