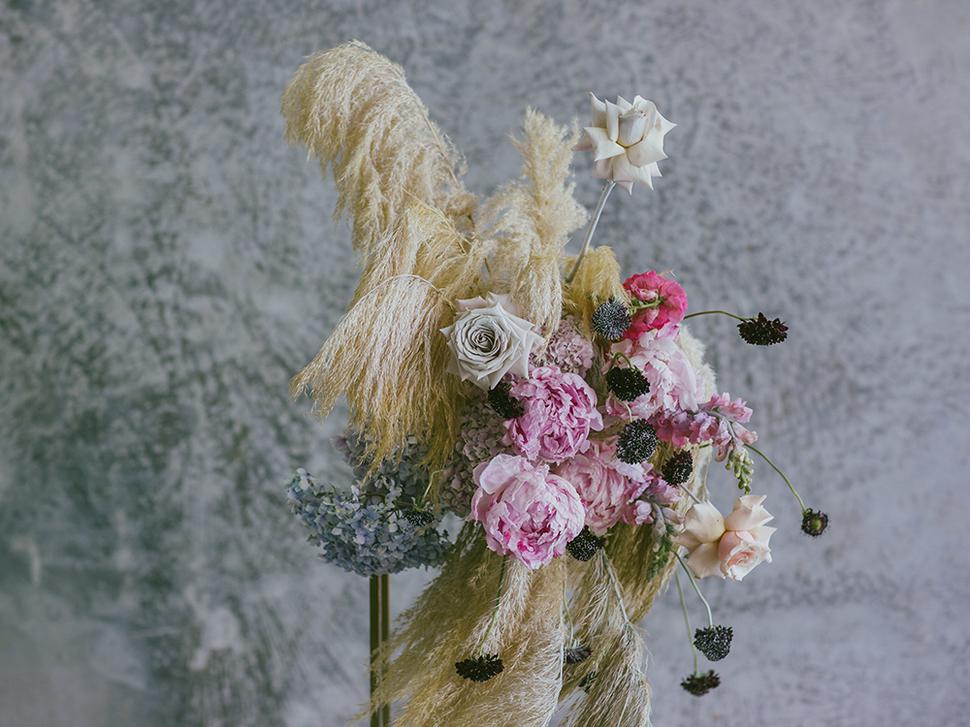 New Trend: Hand-Painted Wedding Bouquets
Kelly Karam of Blush Flowers is dusting her petals in paint
Wednesday April 4, 2018
Signature style?
Luxe. We have an abundant style that moves with the seasons. We are constantly pushing creatively and love trying new things. 
Wedding trends? 
Brides are loving flowers such as Phalaenopsis Orchids, Colombian Roses, Anthuriums, Dahlias and Tuberose and couples seem to be a little more daring with colour, especially tones of pinks, reds and crimsons. We are seeing a big change in style too with bouquets now more sculptural and tailored with less foliage or even no foliage at all. This creates these stunning abundant displays that really showcase the flowers.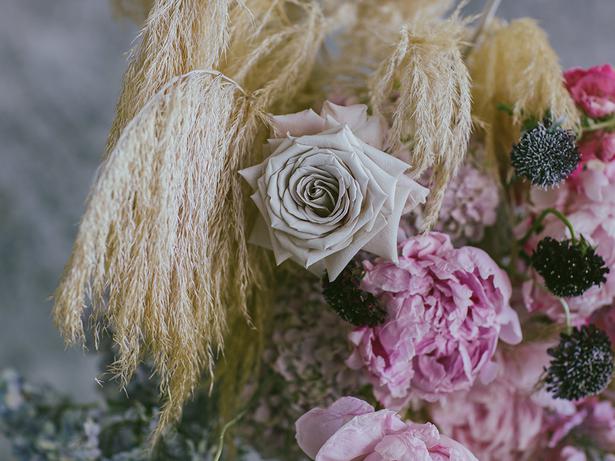 Couples seem to be a little more daring with colour for their big day. Picture / Greta Kenyon

Favourite wedding arrangements?
It would have to be the Brides Bouquet. It sets the tone for the overall look and feel of the day. Flowers really are one of the biggest styling components at a wedding or event. 

Is the insta-worthy flower wall becoming a 'thing'?
As much as I love a good flower wall to take a pic in front of - it really has been exhausted, it's time to take a new approach I think!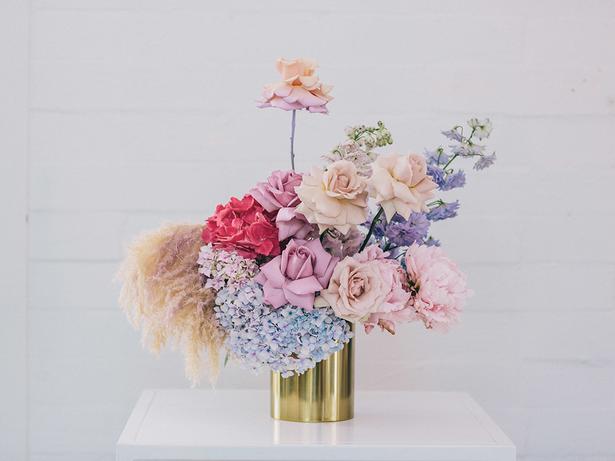 What are some of the unexpected botanics you mention below?
We love unexpected flower combinations such as Colombian Roses, Phalaenopsis Orchids and Toi Toi or King Protea coupled with Gypsophlia. 
Can you tell us more about adding paint to your work?
Dyed flowers are a trend that has been really popular overseas along with painting botanics and it's now an excepted art-form when done well rather than potentially looking a little DIY. We been playing with paint now for some time now, whether it's a light dusting of white edging a strong tropical leaf or simply the base and stem of a Blush Rose heavily painted out in a fluro purple - it has a beautiful ornamental feel and is a platform that we are going to continue to explore. 
Share this: