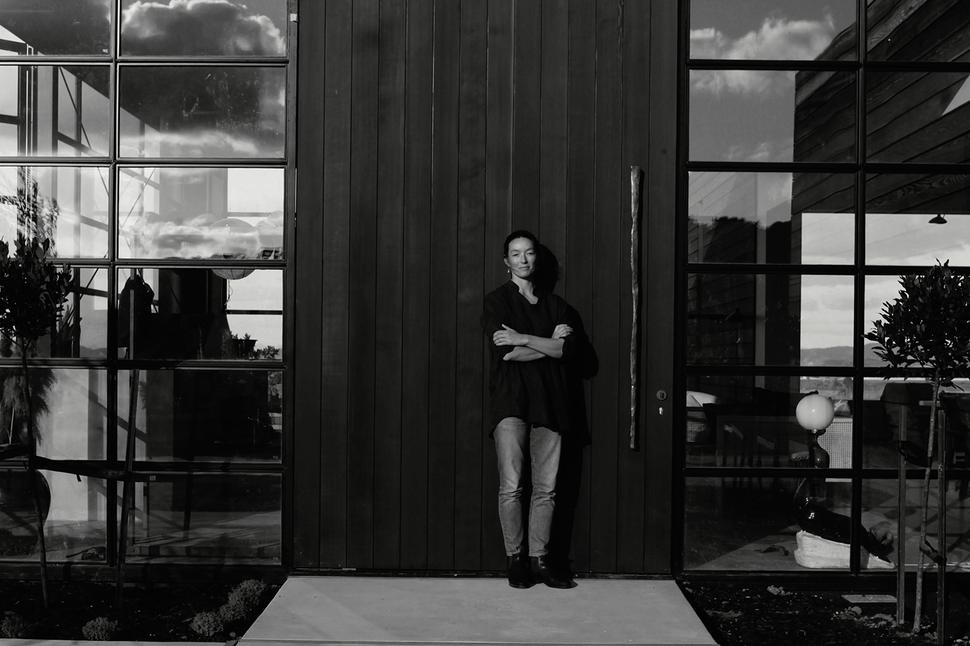 The Sculptor Exploring The Capability Of Bronze In Her Work
Recent Elam graduate Hannah Valentine talks to Ginny Fisher about her sculpture practice and what she'll be exhibiting at the Auckland Art Fair
Tuesday April 30, 2019
"Viewing art can be quite passive, that's why I like working with bronze. It's alluring, people want to touch it. It invites people to engage."
Recent Elam sculpture graduate Hannah Valentine lights up when talking about her work. Her Master's show considered physicality, weight, the connection of mind and body and the fitness industry. Hannah created a room of beautiful, elongated and textured bronze weights in varying sizes, on stands, inviting viewers to pick them up.
This interactive intention was a way she could disrupt the reality that "on average most people only look at art for around eight seconds," she says. "I liked the idea of people picking the weights up, touching them, walking around with them. Holding a weight that was heavy, handmade, tactile."
READ: Why Deadly Ponies Commissioned Emerging Artist Hannah Valentine
Her Art Fair collaboration with another recent Elam graduate, James Wiley, appears in "The Projects" section of the fair — these works are dotted around the space and sit independently of gallery stands and feature emerging artists.
Revisiting the idea of physical world, this time in comparison with virtual worlds, her work sits alongside a five-minute digital film created by James. The film starts with an exercise scene then fades to a Garden of Eden scene.
Hannah's brass weights are on stands and draw the viewer from the virtual world to the physical realms, she says. "We were interested in the transition from virtual to tangible."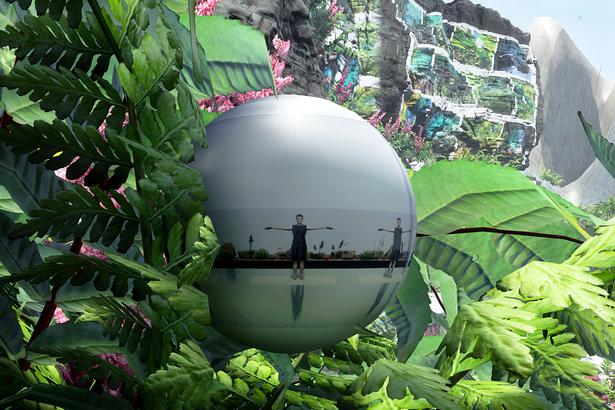 Hannah feels fortunate to have found a stable job in the arts: she works four days a week for Gow Langsford Gallery, and then heads to Tauranga for weekends where she has a workshop with her partner — an engineer who often helps her with problem solving.
"It's great to have someone to bounce ideas off. I'm really interested in what bronze is capable of as a material."
A recent commission saw Hannah create a 1.5m door handle in bronze for a client who saw her grad show work and was intrigued by her elegant forms.
For this project she sculpted the form in wax to create a faceted handle that was loosely based on the leg bone of a horse. Then the wax sculpture was sand casted, a process whereby the wax is laid in a bed of sand to create a mould that the bronze is poured into at a local foundry. The result? Another beautiful and this time very functional form that invites the viewer to engage over and over again.
The Auckland Art Fair is open to the public from May 2 - May 5.
Visit ArtFair.co.nz for more details.
Share this: