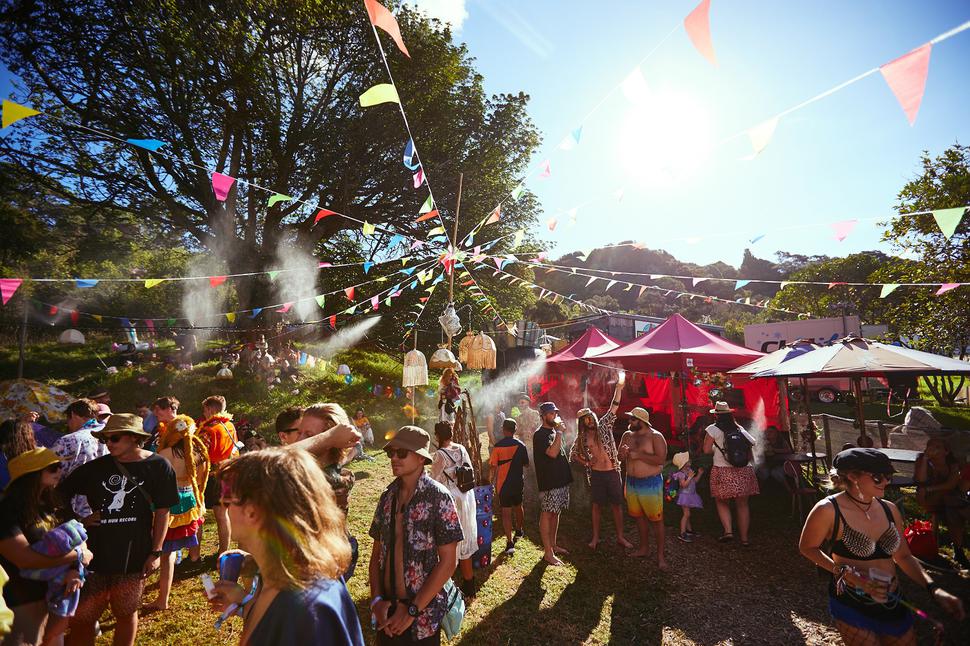 How Splore Festival Is Narrowing In On A Zero-Waste Reality
Groundbreaking Splore festival proves that partying and sustainability can go hand in hand
Thursday Feb. 21, 2019
Anyone who's been to a festival like Glastonbury and witnessed the sheer scale of waste left behind once the party is over will be in awe of the sustainability initiatives of New Zealand's own Splore festival.
Where Glasto 2017 ended in fields littered with plastic bottles (the UK festival has since committed to banning single-use plastic), mounds of trash and abandoned tents, Splore's colour-coded bins for recycling and composting, and waste-sorting hubs manned by helpful staff minimise most occurrences of 'dump and runs' at the end of the three day festival. Although with a festival of this scale, there will always be some who leave their cheap camping equipment behind and cover themselves top-to-toe in plastic glitter.
READ: Where To Find: Earth-Friendly Stores To Shop Sustainably
Splore considers itself a trailblazer in the world of sustainable events and has an award from global not-for-profit A Greener Festival for progressive sustainability initiatives to prove it. It's also the first festival in New Zealand to appoint a sustainability manager, currently Anna Mathieson.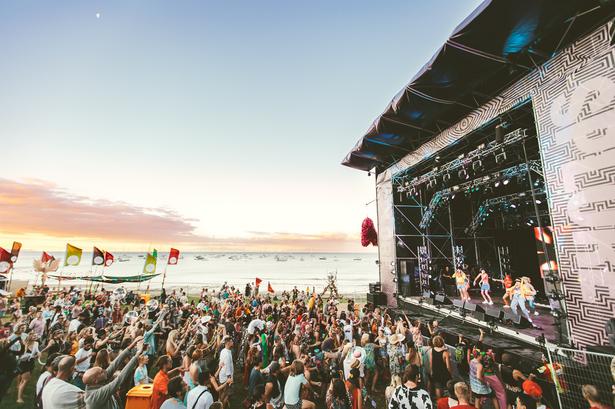 Each year around 8000 'Splorers' converge on Tapapakanga Regional Park for three days of celebration and most of them do it mindfully. Anna says before revellers arrive they've been targeted with messaging about Splore's zero-waste strategy and its Leave No Trace concept.
"We start months ahead of the festival, helping people to learn about and engage with our mission, and to spread that message to their friends. The conversations we have, the actions we take, and the things that we purchase — that's where change happens. From social media, to on–site signage, to Camp Kaitiaki - who are our campsite power rangers and the embodiment of our sustainability values. This year we've recruited our new Splore Spokespuppets in our online endeavours. The kooky videos of their adventures have given a fun new face to our messaging and have made them lots of fans."
READ: Could You Go Plastic-Free? Inside The Reality Of Ditching Plastic
The message to respect the pristine location of Splore is especially pertinent as the site is part of the ancestral lands of Ngati Whanaunga and Ngati Paoa. Festival organisers work closely with Tapapakanga's iwi to ensure this beautiful park is honored accordingly.
WATCH: Splore Spokespuppets give a fun new face to its sustainability messaging
This year will see Splore move even closer to its goal of zero waste. Last year Splore's organisers were able to divert 74 per cent of festival waste from landfill, its highest diversion rate to date.
"An easier way to grasp this statistic is the waste produced per person: last year, each Splorer produced 3.1kg of unsorted waste on average, which was reduced to 0.78kg after sorting. We're not yet at our goal, but we've made significant strides and we're confident we can get there," says Anna.
READ: 6 Simple Principles To Consider For An Eco-Friendly Home
The reason they're able to hit these targets is that Splorers arrive with a clear picture about what to bring, what to take away with them, and how to sort waste on site, says Anna. "At the campsites and all over the festival, our bin stations are colour–coded for compost, recycling, and waste to landfill. Clear signage at the bins identifies what goes where. Across the campsites we have our Leave No Trace hubs, which are staffed from morning until nightfall and where waste is further sorted into nine categories."
Splore is way ahead of the game on reducing plastic, preventing 250,000 single-use drink cups from being sent to landfill since 2014 with its reusable Globelet cups. These cool cups become collector's items fo some die-hard Splorers, who hold on to them and bring them to next year's festival.
Another exciting development is reusable, washable dishes being used by some food vendors. Food is already served on compostable packaging (that actually gets commercially composted at a facility in Tuakau) that becomes fertiliser for farms, but Anna says washable serveware is an important next step in moving towards zero waste.
WATCH: What to wear? Consider a secondhand costume, says Splore's Spokespuppets
"Eating your meal off a reusable dish and drinking your coffee from a washable mug is not a new idea, but in a festival context, it's pretty groundbreaking," says Anna.
Why has it taken this long to introduce the concept? " It's not only about sourcing and cleaning the dishes," she says, "all our water has to be brought on site, wastewater has to be taken back to the city for proper processing, all our vendors need to be trained in new procedures, and our festival whanau need the right messaging to trust the system and do the right thing. A botched rollout only hurts our mission, and the only thing people would remember is that they had longer waits for their meals. Cultural and behavioural change takes planning and finesse."
READ: How To Be A Conscious Clothing Consumer
We can't talk about waste without talking about human waste. Splore's use of composting toilets turns human waste into "safe, handy humanure" which in 2018 diverted 250kg of fertiliser to a native plant nursery. It also saved over 1500 litres of drinking water being wasted through flushing.
What is the team most proud of when it comes to its sustainability initiatives? Anna says it's the community. "We're incredibly proud to be surrounded by this mindful tribe of party animals, who know how to have a good time while looking after the environment and each other."
Party on! Mindfully though.
Splore takes place from Thursday Febuary 21 – Sunday February 24 2019 at Tapapakanga Regional Park
Share this:
More Culture & Travel / Features & Profiles