How to Survive Summer In The City
The coolest things to do and places to go in Auckland these holidays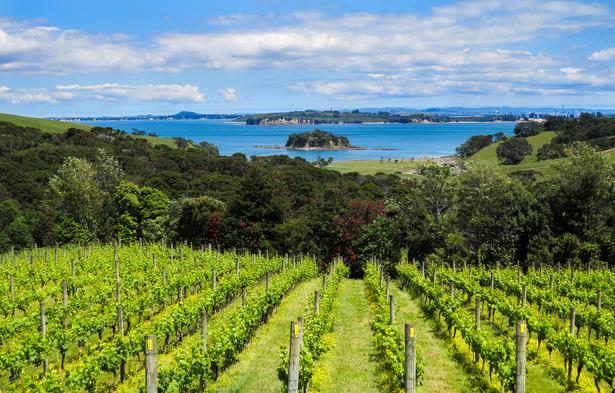 Monday Dec. 28, 2015
1. Enjoy an old fashioned night of dinner and dancing at the Miss Moonshine's New Year's Eve Ball.
2. Sift through vintage clothing, watch street performers and scoff baked goods at the Silo Markets on Saturday and Sundays.
3. Work on your tan and take a dip at the Parnell Baths.
4. Pretend you're at a beach bash on New Year's Eve at the Britomart Beach Party.
5. On Auckland Anniversary Day (February 1), spend the day listening to Grimes, Flume and Jimmy Mac at Laneway Festival.
6. Spend happy hour at Orphans Kitchen in Ponsonby, where you can tuck into $3 freshly shucked Te Matuku Bay oysters from 4.30pm. There's live music in the courtyard every Friday afternoon too. Note: Orphans Kitchen is closed from Christmas Day to Jan 5.
7. Relax outside at the outdoor cinemas by the Silos and watch Top Gun on January 8.
8. Take a ferry to Waiheke and spend the day wining and dining at Cable Bay.
9. Hit the Victoria Park Markets with a full wallet and pick up some home-made goodies and fresh produce.
10. Welcome in the New Year Bollywood style at Tom Tom Bar & Eatery.
11. Grab your best headpiece and head along to the New Year's Day Races at Ellerslie Racecourse.
12. Spend the day in Devonport at the Summer Jazz Festival.
13.Sit back and eat an ice cold Rochfort Rees Rose ice block in the sun at 46&York. Note: Closed Christmas Day to Jan 4.
14. Head to The Commons in Takapuna for The Sounds of Summer on February 1, grab a feijoa fizz or sip on their spiced Strawberry Margaritas that pack a punch.
15. Check out the At the Beach: 100 Years of Summer Fashion in New Zealand exhibition at the Maritime Museum, open until February 8. Read more about the exhibition here.
Share this: