Wedding Florist Vic Brotherson's Tips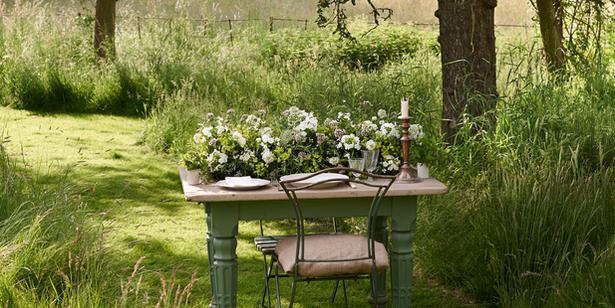 Tuesday March 25, 2014
A cluster of vases, a pile of hand-picked wild flowers, a fresh posy on your plate - inspirational table settings flow through the pages of Vic Brotherson's new book,Vintage Wedding Flowers.
The UK-based floral stylist to stars such as Lily Allen and Kate Moss - creating Moss' wedding walkway was her biggest moment - has worked with flowers for more than 20 years, and has had shop Scarlet & Violet since 2006.
Stunning images are sprinkled throughout the book, grouped into stories such as gardeny myrtle, gypsy iris and romantic violet, along with a do-it-yourself section, teaching buttonholes, bouquets and hanging pomanders, which Brotherson effortlessly creates in her rustic, exuberant style.
We spoke to Brotherson about her approach to the art of floristry, and asked for some tips on DIY wedding flowers.
How did you get into the floral industry?
I graduated with a degree in fine art and needed to work immediately - I was lucky and found a job in a great florist and that was it, I was hooked. I stayed there for 12 years and then made a decision to try on my own. I opened my shop, Scarlet & Violet, in 2006.
How do you juggle work on weddings with the work in your shop?
We are a pretty busy flower shop - phone ringing all the time for deliveries around London, customers coming in - it is pretty all-consuming. From March right through to November we have at least a wedding every weekend (we keep Easter Saturday free and try not to take on weddings in December, as the shop suddenly shrinks when it is full of pine, holly and trees etc).
The weddings we do are without a doubt the most time-consuming aspect of our work but it is time in meetings and preparation, before we even think about touching a flower. There is no other way to do it. We meet with brides early on, five to 12 months before the date, and then it is like a rolling stone gathering moss until the big day. What I like most about this whole process is building up a floral picture of a wedding day and then seeing it all happen!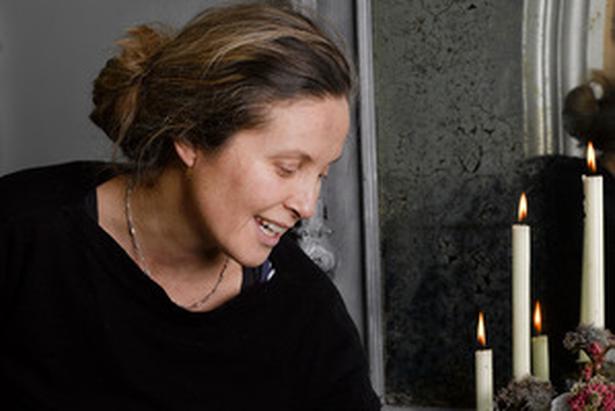 You famously worked on Kate Moss's wedding. Do you work on many weddings for famous clientele?
We are not at all snobby and work for all sorts of different people with all sorts of different budgets. It is most important to me that people get exactly what they want and sometimes that means saying no to some of the more luxurious jobs - big showy weddings really aren't our forte.
How do you set about creating a flower arrangement?
Without any limits, I would stand in the shop and choose a few stems of the most beautiful flowers and build from there. This often means going back for more and adding in, sometimes combinations just don't work, but there are enough of us in the shop that nothing slips through the net!
What was your biggest wedding flower moment?
Has to be the walkway to the church we did for KM [Kate Moss]. Terrifying but thankfully it worked - things like that you can't really test-run for. On a less high-brow level, which is our norm, every time we get photos sent to us by a bride of all the flowers in action. I love seeing them.
Working on the weddings of friends and family - do or don't?
Do, do, do. I would be devastated if one of my friends or even acquaintances didn't ask for help - it is what we do.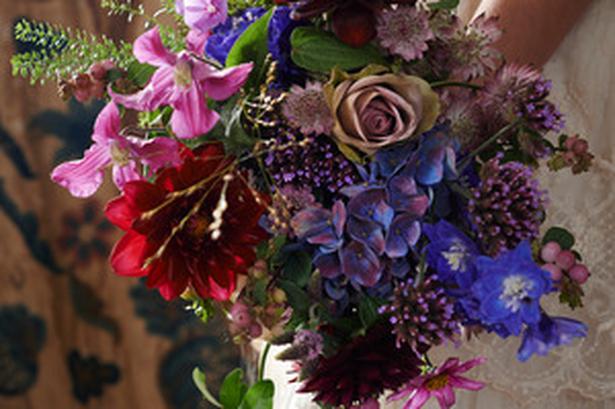 What do you love or hate most about being a florist?
Anyone who loved being a florist every minute of every working day either isn't very busy, is lying or they don't do their own flower buying at 4am!
What inspires you?
Inspiration always comes from walking in the lake district, looking and seeing how things actually grow, how branches swoop and curve and how colours fall against each other on the ground or on hillsides. I am also rather obsessed with interiors magazines.
How do you bring flowers into your own home?
I will generally have really long-lasting things at home, lots of greens and plants. I prefer tall and dramatic [pieces over] little posies.
Has your style always been rustic or is this a more recent development with the trend for rustic, natural looks?
I suppose the type of flowers we find ourselves making now has become our style. I think opening up on my own gave me the freedom to do what ever I wanted and my preference has always been for loose and natural arrangements. I have always been a thrift shop lover so the love of old vases, jugs etc has always sat well next to this, but there is no doubt that a huge surge in natural decorating rather than sharp-edged chic must have carried us along over the last few years.
What is your favourite style of wedding?
I love an old-school, open-sided, poled marquee at home (anyone's home - I wouldn't fit one at mine!), a million miles away from a big shiny hotel or venue. But if that fails, a lovely neutral venue we can make feel like a marquee at home.
How is this different from your first book?
This book is definitely aimed at weddings; it hopefully will help with decisions about what to choose and where to spend budgets, and make the first visit to a flower shop not as terrifying. It's supposed to [provide] inspiration, [you can] take from it as much as you can and make it into your own.
Tell us about the process of writing the book.
The photography for both books happened over a year so we could include as many seasonal changes as possible flower wise. Writing isn't really my thing, as you would imagine, so it tends to be a torrent of thoughts that I then go back over and add grammar into!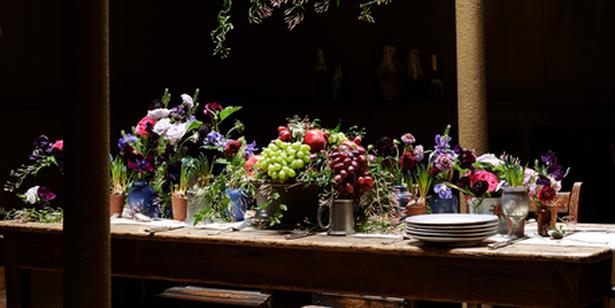 Do you have any tips for brides doing their own flowers?
Do little tests of all aspects beforehand and try and do as much preparation beforehand. Oh, and get as much help as possible, and a big space and plenty of buckets or jam jars!
What are your favourite flowers?
Foxgloves, cosmos and cow parsley.
What floral trends are you seeing this year?
Foliage, all fresh greens from herbs and scented foliages through to great branches of camellia and long boughs of blossoms, and less is more for sure.
Do you have a favourite colour scheme or flower theme?
I am a real classicist at heart so white and green will always come out tops.
What key ingredients make a good wedding?
Good food, loving family and friends, music and as little formality as possible.
How would you describe your floral style?
It's hard to describe as it's instinctive - using flowers where they are appreciated and not taken for granted, all our flowers should be thoughtful and perfect for where they are to be placed or used. I see it as our job to translate the ideals and characters of a couple into flowers for their day. Our flowers are hopefully uncontrived, simple and beautiful.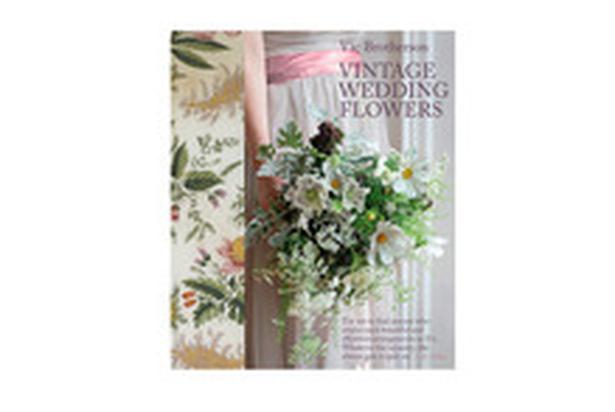 • Photos extracted with permission from Vintage Wedding Flowers by Vic Brotherson, photography by Catherine Gratwicke. ($59.99, Kyle Books, distributed by New Holland).
Share this: