In Conversation With Curators Francis McWhannell & Gabriela Salgado
Dilmah Tea: In Conversation
SPONSORED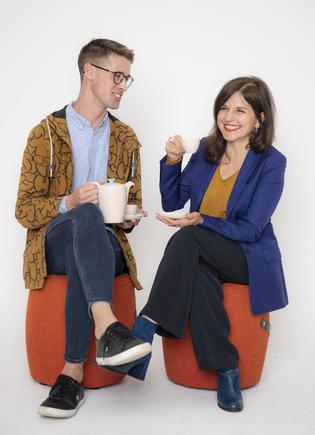 To celebrate the art of good conversation, Dilmah Tea joins Francis McWhannell and Gabriela Salgado, co-curators of the Auckland Art Fair's Project 18 as they share a cup of tea and demonstrate their professional relationship based on respect — and the ability to keep up with each other's artistic intellect and passion
On how they came to collaborate
Gabriela: Francis and I were introduced during my first visit to Auckland (originally from Argentina, Gabriela has most recently been based in London until taking the role of Artistic Director at Te Tuhi 7 months ago). We spent some time looking at art together and seemed to be very much in sync from the start with regard to the kind of contemporary art we appreciate.
Francis: When we met, the idea of working together on the Projects had already been floated. The meeting was a bit like a curatorial first date. I showed Gabriela round some favourite galleries. She exuded charisma, intelligence, and a genuine and deep interest in the art of Aotearoa and the Pacific. I felt immediately that we would work well together. Gabriela probably doesn't know this, but the Fair actually asked me who I wanted to work with. Co-director Stephanie Post suggested a few names and Gabriela was the one whose work most interested me!
On why they make such a great partnership
Francis: The three things I most appreciate about Gabriela are her sympathetic nature, her frankness, and her extraordinary knowledge. She is a true ally of artists. We can talk directly about what we think about art and other matters. And her experience working all over the world, especially in areas of the "Global South" that remain under-known in New Zealand (like Africa and South America), is invaluable.
Gabriela: Francis is great with words, so it's a pleasure to discuss our views on artists' production, ideas, exhibitions, and history. He's an accomplished writer and has an eclectic approach to art-making, possibly the result of having been brought up in an artistic home with a painter for a father and an actor for a mother.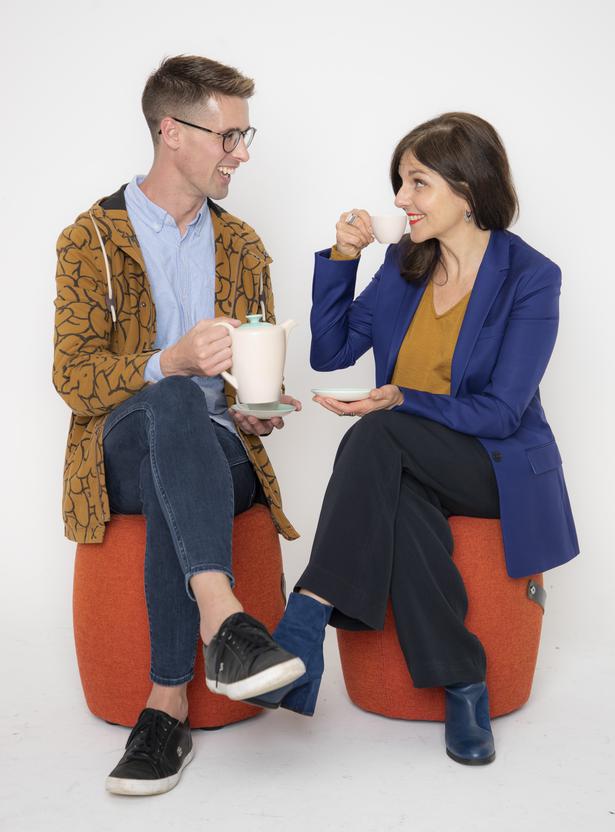 On what they've learnt from the other 
Francis: Looking at Gabriela's example, I've developed a stronger sense of the responsibility of the curator with respect to the artist. The word "curator" relates to the notion of caretaking. It is not only artworks that need to be looked after, but also the needs of artists. Artists tend to work very hard with little support. As curators, it's essential we help provide that support.
Gabriela: Francis has a great attitude, which has helped me to maintain one too!
On if they ever clash 
Gabriela: Not really, but I would like to think that when there is disagreement we can get to the bottom of the matter with style.
Francis: When we selected the Projects, we each made a shortlist independently, then compared our choices. They matched almost perfectly. I think we each had one artist we talked the other into, but this ended up feeling like a positive. You want at least a little debate in a collaboration.
What they're Most looking foward to at projects 2018
Francis: On a personal level, I'm really looking forward to seeing artists like Kay Abude, with whom I've been communicating via email and phone for some months but have never met face to face. Abude's Project, LOVE THY LABOUR, is a performance piece that explores the difficulties and joys of work. It ties in very well with some of the other Projects, such as Emil McAvoy's $1/Word: A Living Wage for New Zealand Art Writers, while also helping to fulfil a key ambition of Projects 2018: to introduce Fair-goers to an exciting range of work by artists of different backgrounds and from different places.
Gabriela: Appreciating the selected works in the space after months of preparation and decision-making will be fantastic. As with any exhibition, I am also interested in seeing how the visitors react to the ensemble, as there seem to be some recurrent themes emerging from the works. This is particularly positive, as we didn't set out to dictate any specific curatorial vision and to me it indicates a sort of spirit of the current times, a range of topics and human concerns that the artists wish to communicate. Art's fundamental function in society is to place a mirror in front of us, reflecting the world around and challenging us to engage with aspects of reality that might not be articulated otherwise.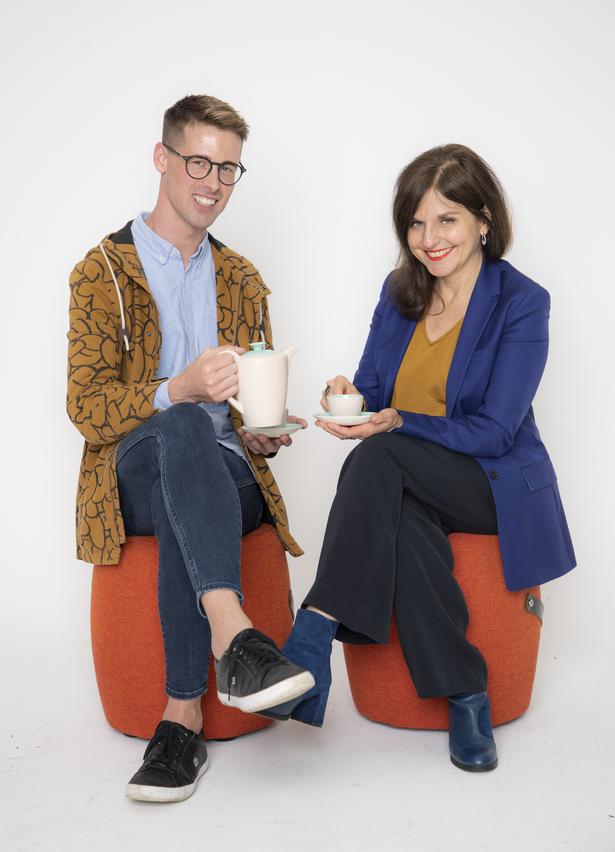 The Projects artists are all fantastic and I can't wait to see their pieces shining in The Cloud.
Projects 2018 features the work of 18 emerging and established artists based in Aotearoa New Zealand and Australia, and comprises adornment, installation, sound, video, photography, print and sculpture among much more. See artfair.co.nz/projects for details Auckland Art Fair runs May 23-27 at The Cloud.
Share this:
More Culture & Travel / Features & Profiles