Four Ways to Mark International Women's Day
Check out the activities and support the initiatives helping New Zealand women and girls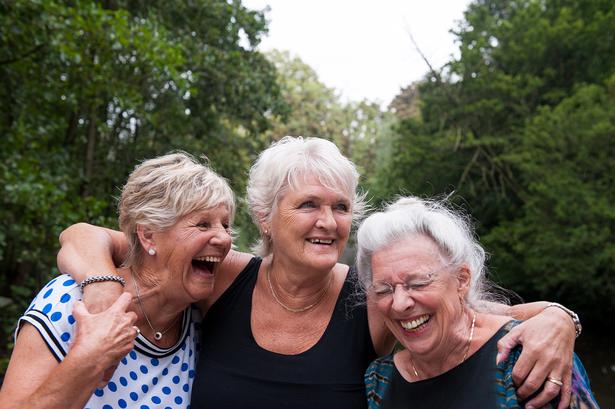 Tuesday March 8, 2016
1. Know the facts
Did you know that in New Zealand*:
From 2009 – 2014 the average decrease to the pay equity gap for women was only 0.11 per cent.

The hourly wage gap difference in 2015 was 13.94 per cent or $4 less in women's pay packets every hour.

Some government departments are paying men up to 39 per cent more than women.

It's 40 years since the passing of the Equal Pay Act. (*

based on data from the New Zealand Incomes Survey)
2. Support a cause
SOUL, which launched today, aims to replace prejudice and discrimination against women and girls with respect and empowerment; Shine and Women's Refuge, work to help prevent, stop and protect women from domestic violence; Look Good, Feel Better provides free, practical support for people dealing with the side effects of cancer treatment; New Horizons for Women, promoting opportunities for female education or training; Girl Guides offers girls and young women opportunities to experience activities and outdoor adventures; Breast Cancer Research Trust, to support research into breast cancer; The Women's Centre, a counselling service for women; Dress for Success, empowering and supporting women to gain employment and financial independence.
3. Take part
There are several events happening around the country today, so you can get involved no matter where you are in New Zealand — from a breakfast with Dame Silvia Cartwright in Wellington to shared lunch in Hamilton.
Join the Peace Walk in Auckland to "acknowledge and honour the great women of New Zealand who have pioneered women's rights to vote and gender equality". This year's theme is 'Pledge for Parity'. Gather at Britomart's QEII Quad at 11am for the walk along Queens Street to Princes St. At 12pm, speeches will be held at the University of Auckland Student Quad, before a peace picnic in Albert Park at 12.30pm, with live music at the Rotunda.
Head to the Fikun Trust panel discussion and performance at Midland Park, Wellington, 12-2pm, to raise awareness about women's rights. The Community Choir and friends will perform.
4. Read, learn, think
Female writers to read this IWD
My Life on the Road by Gloria Steinem
How To Be A Woman by Caitlin Moran
Thrive: The Third Metric to Redefining Success and Creating a Life of Well-Being, Wisdom, and Wonder by Arianna Huffington
Female Chaunvinist Pigs: Women and the Rise of Raunch Culture by Ariel Levy
A Room of One's Own by Virginia Woolf
The Beauty Myth by Naomi Wolf
Bad Feminist by Roxane Gay 
jezebel.com
vagendamagazine.com
lennyletter.com
the-toast.net
On the Rag podcasts
Women of the Hour podcasts 
Share this: