The Game-Changer: Prime Minister Jacinda Ardern
Empathy has distinguished Jacinda Ardern's rise in 2017, proving that so much can happen in a year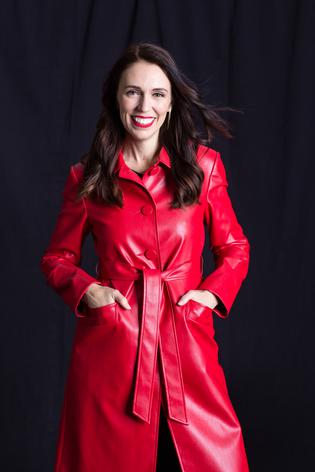 Three words — women, youthquake and Jacindamania — have come to define this crazy, chaotic year, and one person embodies them all.
So much can happen in a year. In February, Jacinda Ardern secured the seat in the Mt Albert by-election (yes, that was this year). In March, Labour promoted her to deputy leader. On August 1, she became the party's leader; six hours later, she found herself at the centre of an archaic conversation about whether it's okay to ask women about their baby plans in the workplace (yes, in 2017).
In September, we voted, and then, we waited. Finally, in October, she became New Zealand's Prime Minister, declaring that her government would be "focused, empathetic and strong".
That word, empathy, has distinguished Jacinda's rise. When she officially kicked off her campaign, she promised to run one characterised by "relentless positivity" — a refreshing change to the politics seen elsewhere. That hope and optimism, humour and energy were dismissed by some, but attracted young voters and women, who were bored with the status quo and pissed off by inequalities. They identified when her charisma was dismissed as "stardust" and they empathised when her grandmother — and her cat — died.
Jacinda is the youngest female leader in the world and her appointment also reflects the world's so-called youthquake this year. This month it was chosen by Oxford Dictionaries as the word of the year, defined as "a significant cultural, political, or social change arising from the actions or influence of young people". When explaining their choice, they specifically noted the power of youth in the British and New Zealand elections — and the fact that it was originally coined by Vogue editor Diana Vreeland in the 1960s.
Earlier this month, Jacinda was photographed for US Vogue; wearing pieces by New Zealand designers. That platform and recognition in the world's biggest fashion title is huge for our local industry, of which Jacinda is a faithful supporter.
It is okay to talk about the Prime Minister's clothes. What she wears is certainly not as important as what she stands for, but her support of local designers is significant — and wonderful. She is also our Minister of Arts, Culture and Heritage after all, and it feels old-fashioned to denigrate it as frivolous. She is clearly making a deliberate choice to support local creatives, manufacturers and, importantly, businesses, by wearing Kate Sylvester, Ingrid Starnes, Juliette Hogan, Maaike et al. That list of modern female designers is symbolic in itself of a generational shift; with politicians in the past traditionally favouring more conservative brands.
It has also been a year in which women have been at the centre of political and societal disruption. In January, Jacinda took part in and spoke at Auckland's Women's March; sharing her reasons with us beforehand, she explained: "I'm marching because I want to make sure we're never complacent about women's rights. And that we remember there are things that we haven't achieved yet.
"We have a massive gender pay gap in New Zealand. We have terrible violence against women. These are things that we need to keep fighting for, and today is a reminder of what can happen if we do get complacent."
Now, after a year of change, the hard work starts.
Share this: