Why Jacob Tomuri is More Than Just a Tom Hardy Look-Alike
Hollywood is knocking on stunt performer Jacob Tomuri's door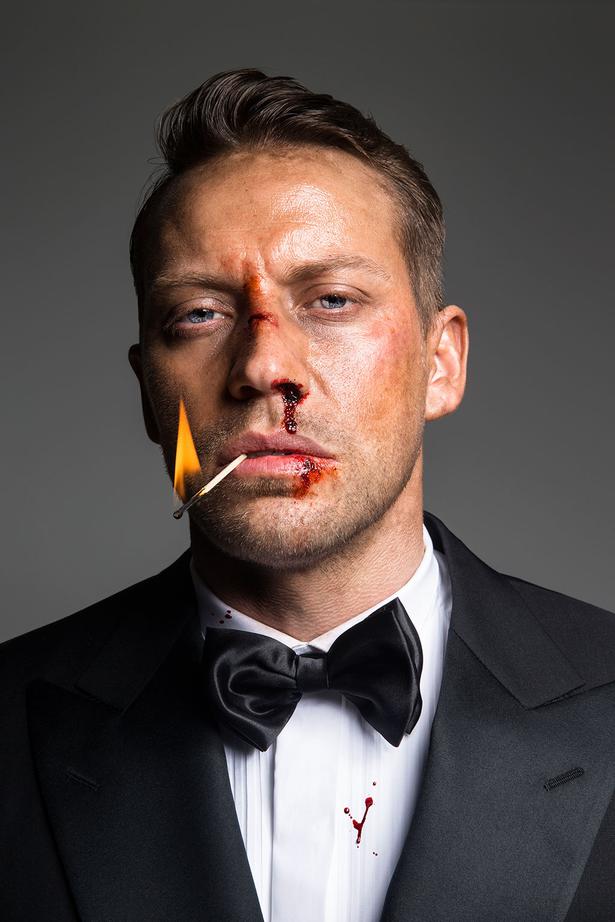 Wednesday Sept. 2, 2015
Jacob Tomuri doesn't do things by halves. The 35-year-old stunt performer took it upon himself to perfect an authentic Cockney accent for the forthcoming Legend, his second film as stunt double for English actor Tom Hardy (of Mad Max: Fury Road, Black Hawk Down, RocknRolla fame).
Based around the true story of twins Ronald and Reginald Kray (Hardy portrays both twins in the film), who terrorised London through their organised crime network during the 1950s and 60s, Legend required Jacob to step in as Hardy's stunt man and acting double.
He has developed a professional relationship with Hardy, one of the world's biggest action stars, and the pair have an understanding that Jacob is grateful for, even if it meant having to perfect a distinctive Cockney twang.
"I felt if we were to make this work we needed to take on the continuity, so when you watch the film you can lose the fact that one actor is playing two roles," he explains.
"I wanted to make sure that I was on point with everything — with Tom and the other cast members — with what I was doing, so the audience couldn't let go. Not only was the accent important to nail, but I wanted to replicate Tom's characters as much as possible, from their posture to their mannerisms."
It could be something to do with our can-do attitude that some of the best stunt performers working today are from New Zealand. We've already seen the stellar success of Zoe Bell (Kill Bill, Inglourious Basterds), Markos Rounthwaite (Iron Man, Mission Impossible), Ben Cook (Daniel Craig's lead double in the James Bond franchise), and Allan Poppleton (San Andreas, The Wolverine) who has been a mentor for Jacob.
"I've been really fortunate to be surrounded by amazingly talented performers. That's the reason I am where I am. I've learnt from an incredible pool of talent in this country," Jacob says.
Since our conversation about a month ago, he has already been to Argentina and back to complete filming scenes on The Revenant, his third film with Hardy, this time directed by Academy Award-winner Alejandro Inarritu and starring Leonardo DiCaprio. Before that, during an eight-week trip home, he managed to find time to fit in some TV stunt work for locally produced shows such as Step Dave and The Power Rangers.
Along with Legend and The Revenant, Jacob has landed lucrative stunt work for upcoming TV shows The Shannara Chronicles, a new series based on Terry Brooks' best-selling fantasy books coming to MTV next year, and an extension of the Evil Dead franchise, Ash vs Evil Dead, created by Sam Raimi and Bruce Campbell, to be released next month.
"When I get home it's always good to be working. I spent about a year a half overseas, so I'm thankful to be home and to be able to work on quality shows but still go home to my family."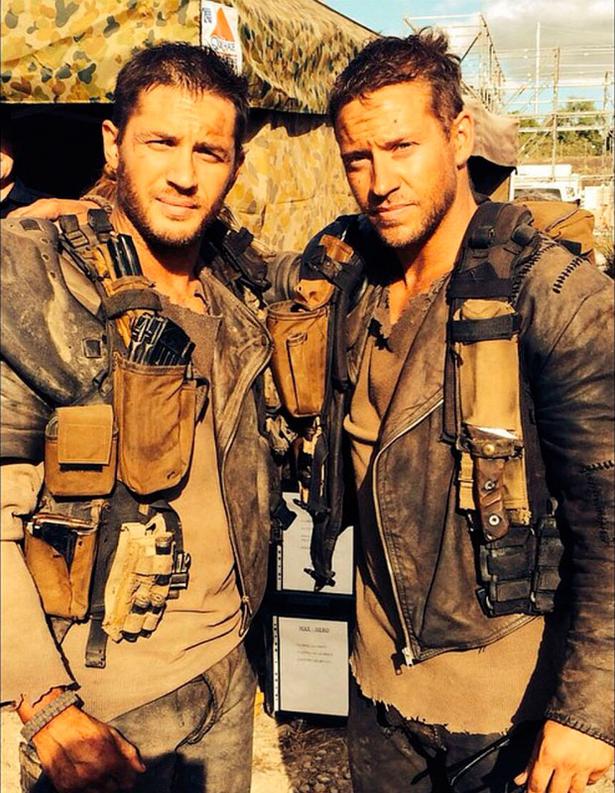 Having a base of training in acting through his time at The New Zealand College of Performing Arts in Porirua, and an interest in martial arts, Jacob's progression from acting to stunt work came naturally.
After featuring on teen sc-fi series The Tribe in 2000, he was the youngest member of the stunt team for The Lord of The Rings trilogy in 2001, then moved on to one of his more prolific roles as Norman Hanson on Shortland Street, a role he is still grateful for.
"I think Shortland Street doesn't get enough credit as it's a great training ground for actors," he says, "As an actor you don't often get to act every day for years and go through a vast range of storylines and character development. I learnt a lot from that whole experience."
You can't talk about Jacob's success so far without including George Miller's Mad Max: Fury Road, released earlier this year. Making that film, Jacob worked closely with Tom Hardy in extreme conditions. It's a film that has spawned a pop cultural revival in the franchise's distinctive post-apocalyptic fashion, thanks in part to models Abbey Lee Kershaw, Rosie Huntington Whitely and Zoe Kravitz adding their star power to the blockbuster film.
"George is a wonderful human being with a big heart and incredible imagination. He dreamt up this world of Mad Max and threw us all in head first," says Jacob, "and the great thing was knowing that he is a very good doctor, too. So as a stunt double performing dangerous stunts, knowing your director could be the first one on the scene and in a position to actually look after you was reassuring," he says, laughing.
As fans await the release of Legend, Jacob describes the differences in pace from the high impact stunt work in Mad Max.
"With something like Mad Max, which is a stunt-heavy production, my role was quite simple: rehearse the action, iron out the kinks, then show [the result to] Tom.
"He would step into our world so to speak. Whereas in Legend, I was asked to not only do the stunts but act both lead roles. I was very much in his world and completely well and truly out of my comfort zone."
It's a world the level-headed Jacob is well equipped for and, with a demanding schedule that can vary from day to day, he manages to keep himself mentally and physically prepared, up-skilling in various martial arts, gymnastics and weapon handling.
But though he appreciates that he is living the dream of a lot of youngsters, Jacob is quick to add that despite the job's perceived glamour, it's really anything but.
"It's not everyone's cup of tea. You never know when your next job is coming and there can be a lot of downtime. It can be very stressful when you have a mortgage and children to feed.
"Being a lead double is rewarding but what you have to know is that stunt performers often endure gruelling days doing background fighting, with low visibility masks, knee-deep in mud or with high levels of discomfort. At times it can be a thankless task."
However, it's a task he is relishing right now, and rightly so given the demand for quality stunt work required across film and television. But would he ever return to just acting?
"Never say never," he says. "I was almost ready to hang acting up, but Tom said to me that I can act and I shouldn't rule it out. I'm open to anything. Right now, I just want to keep performing until my body has had enough and I can't keep up with the youngsters. Hopefully by then I'll also be co-ordinating."
As for taking time out to be a dad, Jacob loves nothing more than being with his boys, 4-year-old Dustin and 2-year-old Remy.
"Dustin is already throwing himself around and he loves gymnastics.
"I guess to a degree he does idolise me, but he doesn't see the type of work I do because it's so heavily violent.
"If they came up to me one day and said, 'Dad, I want to be a stunt performer', I'd support them. My boys can do whatever they want to do within reason, and if that was something they wanted to get into, then, of course I'd back them — as long as they were having fun."
Share this: