Instagram Tips from Jaime Ridge
How does Jaime Ridge have such a good Instagram? The social media guru offers some tips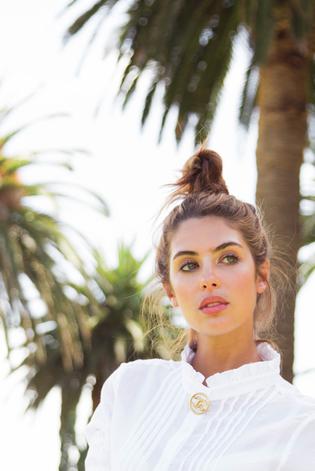 Last year Jaime Ridge (@jaimeridge) was New Zealand's eighth most followed person on Instagram (behind the likes of Lorde and Dan Carter), with a total of 44.3 thousand followers and counting. Currently working for beauty public relations company Symmetry PR, the stylist, model, personality and fashion blogger uses Instagram as a resource for connecting with friends and fans, as well as a device to drive people to her blog. "It's a great way to exhibit what I do, and it creates plenty of opportunities, which I am terribly grateful for - such as [blog] Dillon Dot," explains Jaime. We asked the social media guru for some tips.
You have over 40 thousand followers. How did you accumulate so many?
I honestly don't know! But I do hope its just because I post images that people like! I do believe being in the public eye has also helped generate my following.
Do you use any apps to edit your pictures?
I do! Camera Plus is my favourite and is actually the only app I use. I use it as a tool for increasing brightness and making colours pop! I don't use any airbrushing tools, as I don't like to manipulate the image too much.
Do you use hashtags?
I don't really use hashtags, but purely because I don't really know what to hashtag! Plus I like my captions to be short and sweet.
What are the secrets to creating the perfect flat lay?
To be honest I don't think there is such a thing as a perfect flat lay, as they can be so different but still look absolutely amazing. I usually put flowers in my flat lays to create an interesting texture. I also like to shoot my flat lays on a white background to keep the image fresh and clean.
What makes a good picture?
I personally think a good picture is a clean and tidy image. I am really fussy about my images being perfect.
How do you take a good selfie?
Beautiful lighting and a good hair day.

How often do you post?
I do try to post daily — but sometimes my life isn't interesting or exciting enough to post about, so it varies.
How important is Instagram to you?
I do love Instagram! I am a very visual person, so I find it an inspiring tool – you see things you never would have seen five years ago.
Who are some of your favourite Instagrammers?
I have so many! Some of my absolute favourites include @Anna_Dello_Russo, @Garypeppergirl, @eleanorpendleton and @centenera
What would your advice be to those wanting to build their following?
My only advice would be to stay true to your own creative vision, original and genuine creativity is so important.
Three top tips for posting a good 'gram?
1. Sharp photography (no low res images!).
2. Find an interesting angle.
3. Don't take it too seriously. Just have fun!
Share this: