Everything You Need to Know About James Lowe
The photographer reveals his favourite food, designers, music and travel destinations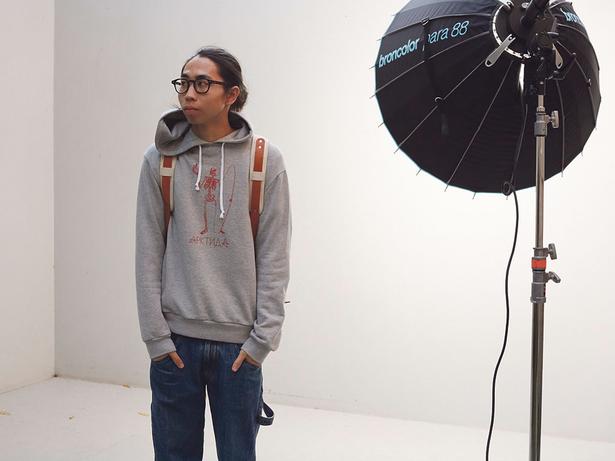 Wednesday Aug. 5, 2015
Photographer James Lowe represents the best of our country's young creative talent. With exhibitions at the McNamara Gallery in Wanganui and at the Spark Lab here at Seafarers Auckland, Lowe's beautifully restrained, somewhat spare photography is perhaps a nod to Philip-Lorca diCorcia, one of his favourite photographers.
Lowe is part of a group of New Zealand "super creatives" and digital influencers: his sister Katherine's blog, Katherine is Awesome, has a strong cult following; his girlfriend, Ella Yelich-O'Connor, aka Lorde, needs no introduction.
Like diCorcia, Lowe also has a foot firmly entrenched in fashion. He's about to shoot Kate Sylvester's lookbook at The Marr Factory shows, and also an upcoming Karen Walker Eyewear campaign. He's also contemplating a future exhibition or book project featuring images of his travels. "I have stacks of negatives I've been meaning to sort through," he says.
His greatest travel moment? Working for Chloe, shooting Lorde backstage in New York recently. "The job itself was quite exciting for me — not something I do in the day to day. Huddled in the pit to sneaking side of stage amongst the monitor cables.
"The reason this particular job is a highlight for me is that my personal life and work life crossed over, a rare and lucky position to be in," he explains. "Shooting Ella, in particular, is a dream since having seen the show more times than I can count, I found myself remembering her stage positions and working out the best place to be / best time to click the shutter."


CLOTHING
Shoes: Visvim Moc Mid-folk.
Shirt: The Real McCoys.
Jeans: Gosha Rubchinskiy.
Blazer: Nanamica.
Eyewear: Moscot.
Underwear: Muji.
Luggage: North Face Base Camp duffel. I like to carry everything on my back at once.
Trainers: New Balance CRT330.
Wallet: Hard Graft.
Slim, straight or baggy trouser? Straight/baggy.
Pleated or flat-front? Flat front.
Swim shorts or Speedos? Shorts.
Double or single-breasted jackets? Single.

TRAVEL
Favourite destination: Seoul.
Airline: Air NZ
Snow or beach holiday? Beach.
First, business, economy... private? I've never paid to fly anything but economy. But I'll certainly take an upgrade if handed to me.
Luggage: Louis Vuitton or Samsonite? Samsonite.

FOOD
Cuisine: Japanese.
Restaurant: Tanpopo, Anzac Ave.
Bar: Peach Pit, K Rd.
Cafe: Dizengoff, Ponsonby.
Death row meal: Tonkotsu ramen.

LIFESTYLE
Perfume: CDG Blue Cedrat.
Sheets: Muji.
Car: Datsun Sunny or a Chevy LUV.
Magazine: Grey Magazine.
Website: inventorymagazine.com
Surf or paddleboard? Paddleboard.
Ski or snowboard? Snowboard.

THE ARTS
Musician: Right now, Arcade Fire, Majical Cloudz.
Photographer: Justine Kurland, Philip-Lorca diCorcia.
Gallery: Gagosian Gallery and Two Rooms.

FASHION
Designer: Hiroki Nakamura, Kazuki Kurashi.
Luxury brand: Visvim, MHL / Margaret Howell.
Store: Nepenthes NYC, Sculp in Seoul/Korea.
Menswear brand: Engineered Garments, Kapital, Real McCoys.
Shoe brand: Visvim.
Online store: havenshop.ca, in Canada.
Share this: